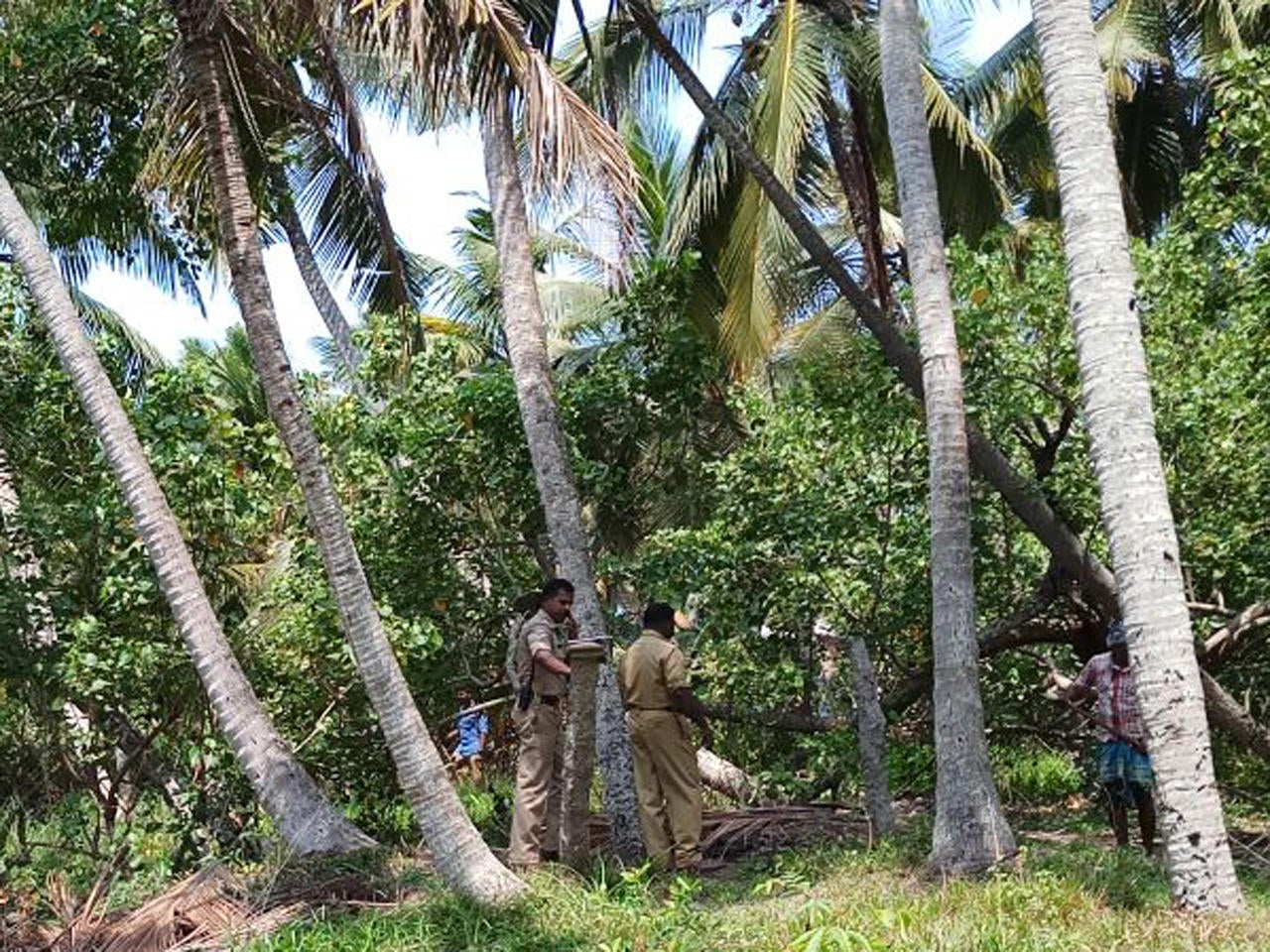 Tourist found dead in India over a month after she went missing
NEW DELHI -- Two weeks after the decomposed body of a Latvian tourist was found in a forest in the south Indian state of Kerala, police have arrested two men for allegedly raping and killing her. Liga Skromane, 32, a businesswoman from Dublin, Ireland, was allegedly lured by the two men, drugged and raped before being strangled to death.
Skromane had come to Kerala for Ayurvedic treatment of depression on Feb. 3. She went missing March 14 while she was being treated at the Dharma Ayurveda Healing Centre in Kerala's capital of Thiruvananthapuram.
After about a month, on April 20, her decomposed body and her detached head were found in a bushy and marshy place in the Thiruvallam area of the state that's popular with tourists.
Manoj Abraham, the inspector general of police in Thiruvananthapuram, told CBS News that the suspects hanged Skromane from a tree.
"After a few days, when the body decomposed, the head fell to the ground," Abraham said.
A police statement said that doctors listed the cause of death as "blunt injury sustained on the neck."
The two suspects under arrest are Umesh and Udayan, both known drug peddlers who are each known by one name. Abraham told CBS News one of the suspects has a "background of sexual predation."
On Thursday, the police told reporters that the autopsy report didn't confirm rape because the body was so badly decomposed. But Abraham told CBS News they have "circumstantial evidence confirming rape."
"They gave her the substance and started sexually assaulting her," Kerala Police Chief Loknath Behera said during a press conference. "When she resisted, they killed her."
Police told CBS News the substance was cannabis, locally called ganja.
Police said the suspects disposed of her body "in a manner to make people believe Liga had committed suicide."
When Skromane went missing from the healing center in March, she had not attended yoga classes. Her passport, phone and other belongings were in her room. The manager of the center had told police she had gone in an autorickshaw to Kovalam, a popular beach destination.
Police teams interrogated tourist guides, swimmers, rescue operators, boat drivers, fishermen and street vendors. They also put up posters with her photo across the city but failed to get a clue.
Nearly a month's search led police nowhere. It was only after Skromane's body was found that the police were able to collect evidence.
Police were able to identify the body as Skromane's by comparing DNA from the body with DNA from Skromane's sister.
Investigators interrogated "drug peddlers, Anti socials and persons having shady characters" in the area, according to the police statement. Their phone records and cellphone locations were crosschecked with where the body was found. Then the police zeroed in on the two suspects.
Police have not ruled out the involvement of more people. Abraham told CBS News they will reconstruct the sequence of events by taking the suspects to the crime scene.
Police are conducting further forensic tests to determine if Skromane was poisoned.
"If necessary, we will seek the help of the best labs in the country to ensure that a tight case is charged against the guilty," Behera told reporters Thursday.
Skromane was cremated in Thiruvananthapuram, the state capital, Thursday. A public prayer meeting was scheduled to be held Sunday.
"She loved Kerala and had received a lot of love and support," Skromane's sister Ilze Skromane told Indian broadcaster NDTV. "We don't want to leave India with only bad memories."
Thanks for reading CBS NEWS.
Create your free account or log in
for more features.