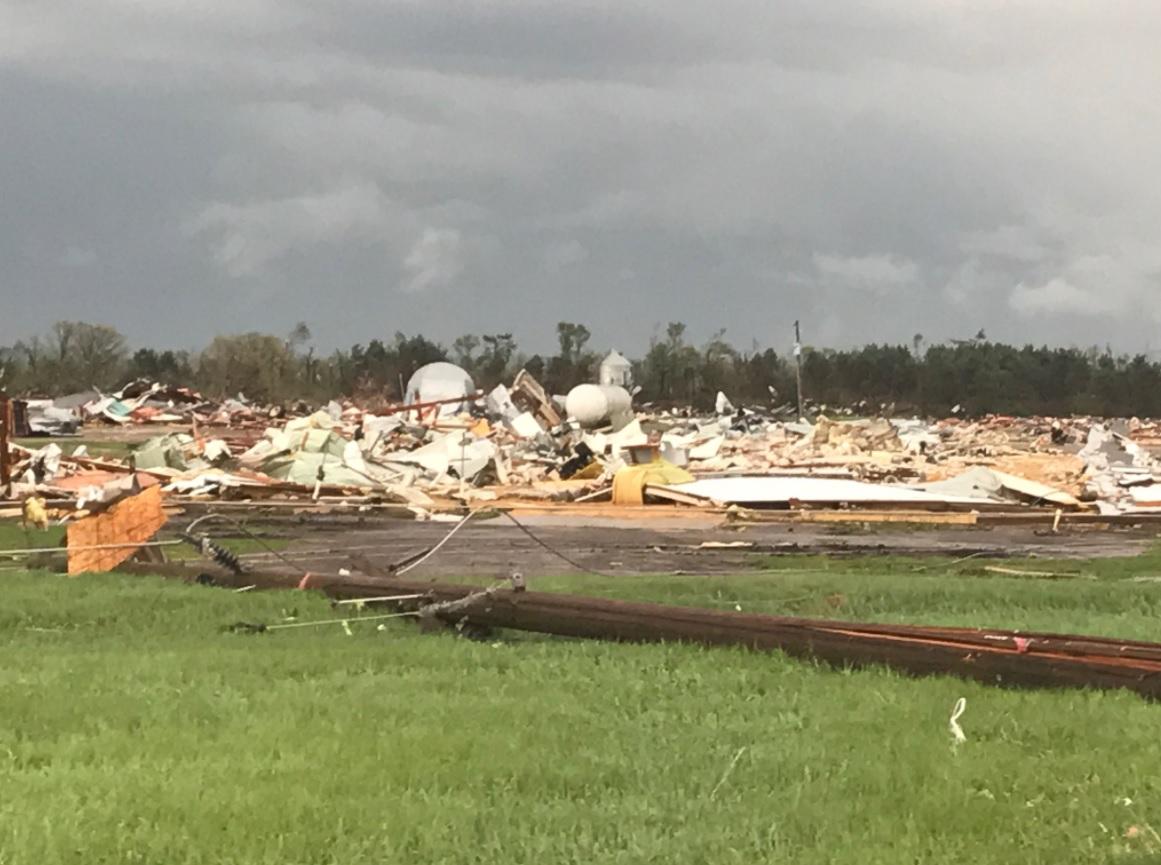 Tornadoes touch down, cause damage in Wisconsin, Oklahoma
CHICAGO -- At least one person died and 15 others injured when a tornado hit a mobile home park Tuesday near a small town in western Wisconsin, according to a statement to CBS News from Todd Pritchard with the Wisconsin Emergency Management.
The National Weather Service reported a touchdown in the area just after 5:30 p.m.
Sheriff's dispatchers say they're too busy to provide details. Chetek is about 110 miles northeast of Minneapolis/St. Paul.
Several law enforcement agencies and the Red Cross rushed to help residents in the area, reports CBS Minnesota. Homes and cabins around Lake Chetek suffered serious damage, with most of the damage hitting a mobile home park in the area and several turkey farms.
Chetek Mayor Jeff Martin told KSTP-TV that numerous emergency vehicles have gone to the trailer park. He estimated the park had around 50 homes.
The Wisconsin tornado was part of a huge swath of the Plains and Upper Midwest threatened with severe weather. The area stretches from the Texas Panhandle through Oklahoma, western Kansas, Nebraska and Iowa into Minnesota and Wisconsin.
The storms could continue into Wednesday, but CBS Minnesota meteorologist Matt Brickman said that drier, cooler conditions are expected to move in by Thursday.
Another tornado struck a rural area in western Oklahoma, leaving damage in its wake but no immediate reports of injuries.
The storm struck a subdivision about 7:15 p.m. Tuesday just south of Elk City, Oklahoma, about 110 miles west of Oklahoma City.
"A lot of tornado damage" has been reported to the subdivision and surrounding rural area, with some homes and outbuildings damaged severely and utility poles and lines downed, said Beckham County Emergency Management Director Lonnie Risenhoover. Cattle have been killed, but Risenhoover said he had no immediate reports of people injured.
A total number of injuries and their severity is not known at this time, but the Elk City Police Chief told CBS affiliate KWTV that some people are trapped inside of tornado-damaged homes.
KWTV also reports Elk City Golf and Country Club was destroyed, according to the police chief. Overturned trucks have prompted authorities to shut down on State Highway 6.
Other tornadoes in western Oklahoma and the eastern Texas Panhandle have downed power lines and utility poles, but there were no immediate reports of injuries.
The National Weather Service said it had received numerous reports of tornadoes, hail and strong winds.
Thanks for reading CBS NEWS.
Create your free account or log in
for more features.