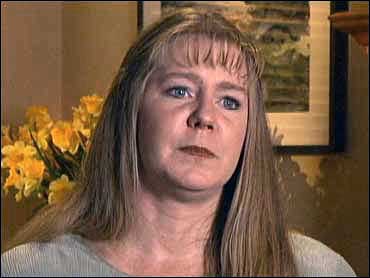 Tonya Harding On Her Hard Life
Fourteen years ago an attack by a hitman hired by Tonya Harding's ex-husband on ice skating rival Nancy Kerrigan sparked a media firestorm. Harding was stripped of her national title and fined $160,000.

The Early Show went out west to see how Harding has been doing in her roller coaster life.

Despite the glamour of professional figure skating, Harding has always been more comfortable in jeans and maybe working under the hood of a 4-wheeler.

"I have never been the stereotypical figure skater. I've always had a mouth and liked my type of music, my type of dresses and tough if you don't like it," she said.

Harding was the first American woman to land a difficult triple axel jump, the U.S. national champion and a contender for Olympic gold.

At the Olympics, Harding is remembered most for crying over a broken skate lace ... and pleading guilty to hindering prosecution of the infamous clubbing attack on her rival, Kerrigan.

Within months came the release of a wedding night sex video and photos in Penthouse magazine. Police reports of driving under the influence and domestic violence followed. In 2002, Harding traded in her blades for boxing gloves on Fox's "Celebrity Boxing," winning a bout against Paula Jones. A brief professional boxing career followed, with Harding retiring with a 3-3-0 record.

Now she is publishing four years of interviews - "The Tonya Tapes."

"I am giving a complete history of my life, not just about '94. It's about my life," she said.

In her book, Harding claims she was raped by ex-husband Jeff Gillooly and two accomplices at gunpoint to keep her from talking to the FBI in '94.

"They took, you know, my womanhood away from me. And probably a part of me that I never will get back. But I look at me today, and I think that I am a woman," she said through tears.

The book also describes repeated abuse by her alcoholic mother and suicide attempts.

"I was told my whole life, you're fat, you're ugly, you're never going to amount to be anything," she said.

Harding's mother and ex-husband Jeff Gillooly have denied her allegations.

The former champion hopes others learn from her mistakes.

"Since I finished the book, it's been a healing process for me. And I'm sure it probably will be for the rest of my life," she said.

Harding said her life is simpler these days, and she's enjoying the great outdoors in the Pacific Northwest.

Thanks for reading CBS NEWS.
Create your free account or log in
for more features.