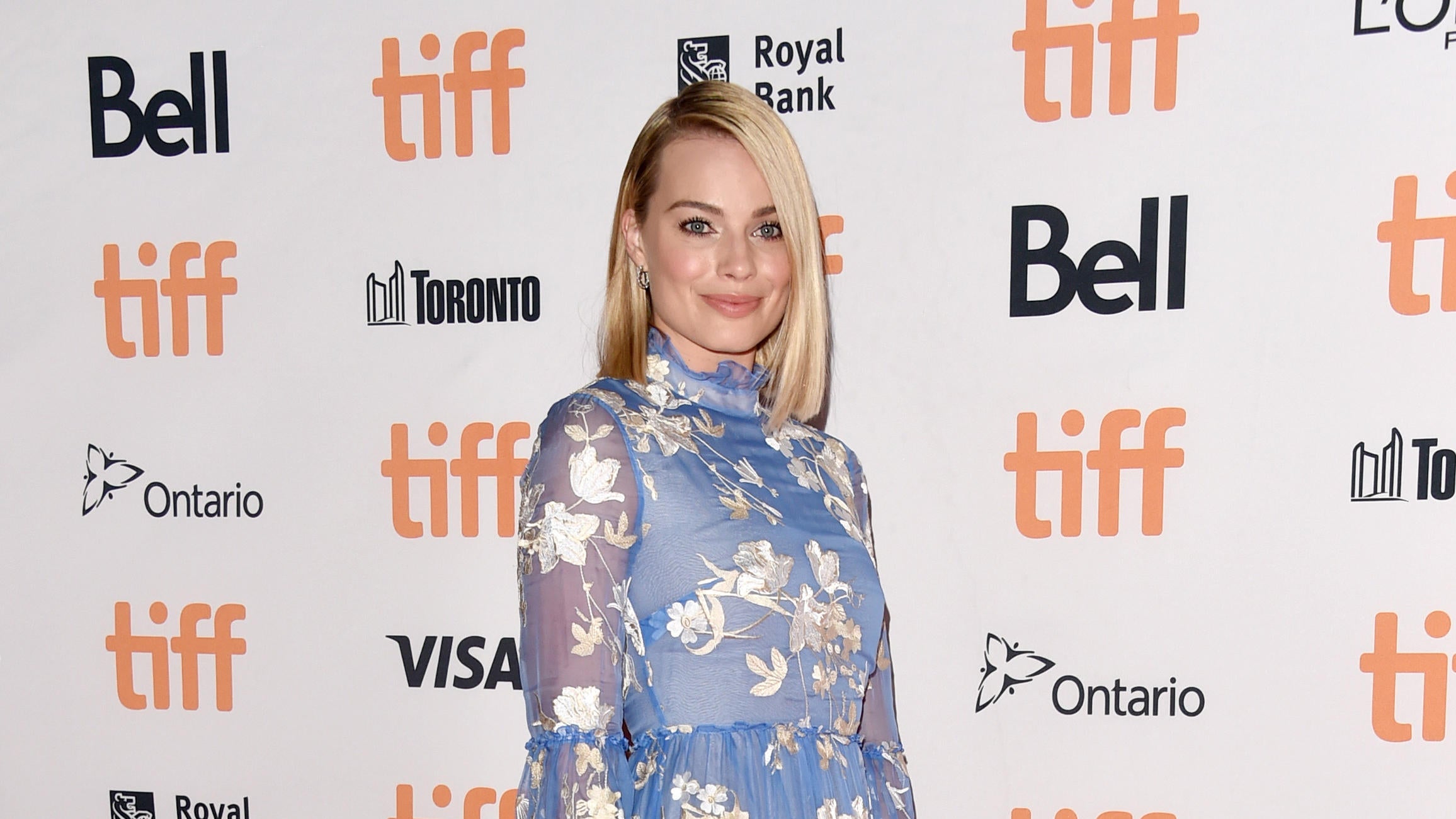 Tonya Harding, Louis C.K. movies land big buys at Toronto International Film Festival
TORONTO — More than 20 years later, Tonya Harding's life is still proving to be a hot topic. The new movie that finds the comedy and humanity in her story is the biggest acquisition of the Toronto International Film Festival.
Domestic distribution rights for "I, Tonya," starring Margot Robbie as the notorious Olympic skater, were bought by a pair of new companies, Neon and 30West, on Monday. Trade reports pegged the price at $5 million.
Director Craig Gillespie's film had been the hottest property in Toronto, with many predicting Oscar nominations for Robbie and co-star Allison Janney, who plays Hardin's mother, LaVona Golden.
The movie introduces itself as based on "irony free, wildly contradictory, totally true" interviews with Harding and Jeff Gillooly, Harding's scheming ex-husband. Gillooly and Harding's bodyguard, Shawn Eckhardt, became tabloid regulars after they were arrested for hiring an attacker to break the leg of Harding's top competition, Nancy Kerrigan, in 1994.
In a statement, the film's producers, LuckyChap Entertainment and Clubhouse Pictures said it has been "a whirlwind few days" since the movie's well-received premiere.
"It was such a dance between obviously the humor and the emotion," said Gillespie at the film's premiere. "To take these characters we know so well in the public eye and really get a deeper sense of who they are as people and what motivated them - and the choices and the mistakes they made along the way - just made for a really compelling story."
No release date has been announced, but the film is expected to be put into theaters later this year in time for awards season. U.S. rights to the movie were initially acquired by Miramax in 2016, but were put back on the block in Toronto.
Louis C.K.'s black-and-white "I Love You, Daddy" also sold for a similar amount to the Orchard on Monday. C.K. financed the film himself and quietly shot it over the summer.
The comedy was one of the more divisive films to play at the festival because of its gleeful aversion to political correctness. In the film, C.K. plays a television producer whose 17-year-old daughter (Chloe Grace Moretz) is seduced by a veteran filmmaker (John Malkovich) rumored to have long ago molested a child.
The two deals are the largest yet of the Toronto Film International Film Festival. Earlier, Byron Allen's Entertainment Studios grabbed the Ted Kennedy drama "Chappaquiddick," directed by John Curran and starring Jason Clarke.
Though Netflix has frequently gobbled up films at festivals, it's been a relatively quiet TIFF for the streaming giant thus far.
But Netflix did announce one acquisition Monday, nabbing "Jim & Andy: The Great Beyond - Featuring a Very Special, Contractually Obligated Mention of Tony Clifton," a documentary about Jim Carey playing Andy Kaufman for the film "Man on the Moon."
Thanks for reading CBS NEWS.
Create your free account or log in
for more features.