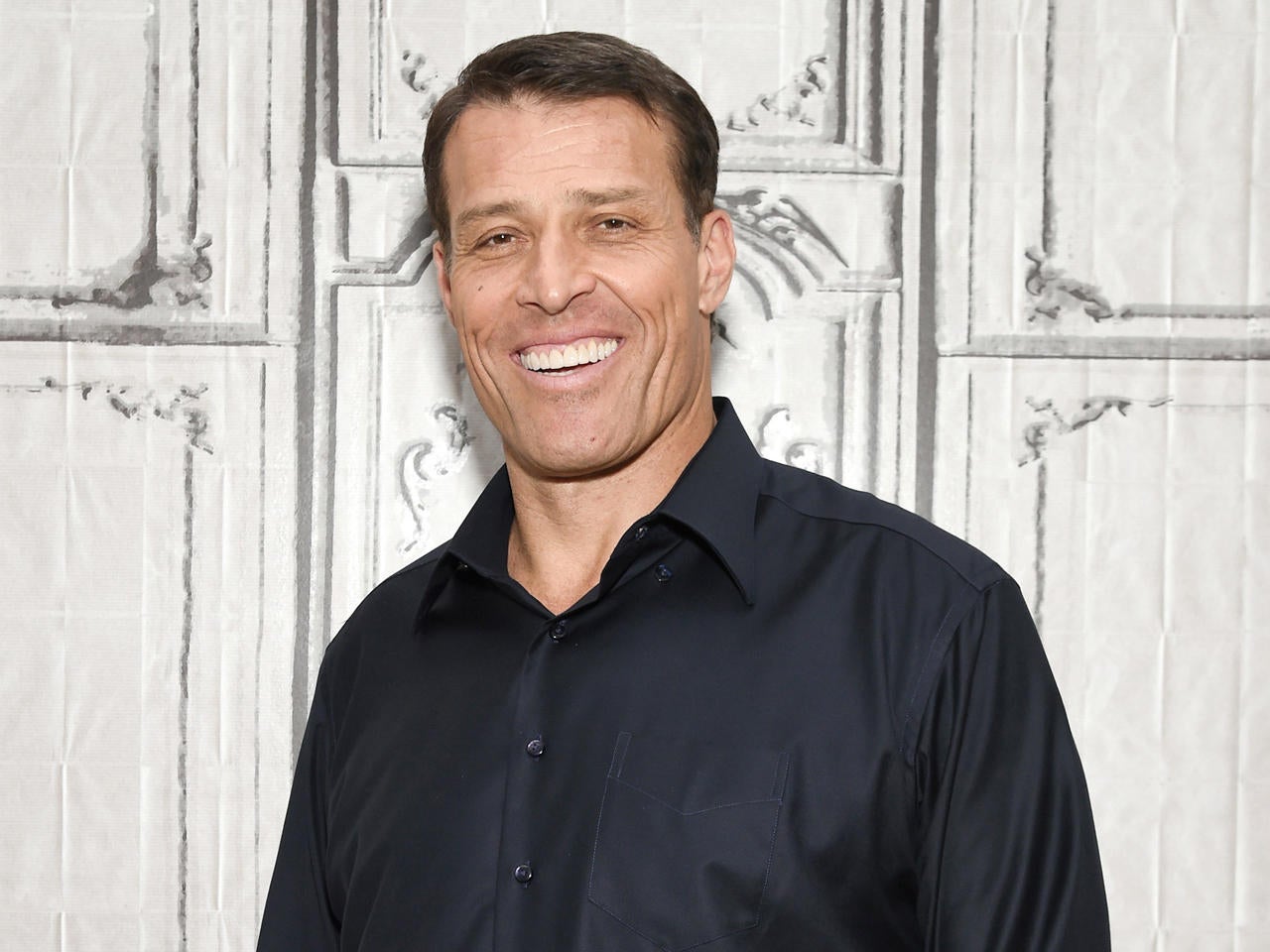 Tony Robbins rips some sex abuse victims for trying to "make themselves significant"
Self-help guru Tony Robbins is apologizing for comments he made criticizing the #MeToo movement. At one of his events, Robbins claimed some abuse victims are using the movement to "make themselves significant."
Video of his remarks -- and an exchange with a woman who challenged them -- went viral over the weekend, reports CBS News correspondent Jamie Yuccas.
Robbins now calls #MeToo a "beautiful force for good." But last month, in San Jose, California, he said the movement has made some powerful men afraid to hire attractive women.

Some critics also thought he tried to physically intimidate a female audience member who stood up to him.
Robbins, who claims to have helped tens of millions of people from 100 countries, said at an event on March 15, that some people were misusing the #MeToo hashtag. "I'm not knocking the #MeToo movement; I'm knocking victimhood," he said. "If you use the #MeToo movement to try to get significance, and certainty by attacking or destroying someone else, you haven't grown an ounce."
The towering 6-foot-7 Robbins then invited Nanine McCool from the audience to take part in an exercise to make his point -- that aggressive tactics can be counter-productive: "Put out your fist. Why are you pushing back? I didn't tell you to push back. Why are you pushing back?
"When you push someone else," he said, "it doesn't make you more safe. It just makes them angry."
Robbins then shared a story suggesting the #MeToo movement was hurting women.
"I was just with someone the other day, very famous man, very powerful man, who is saying how stressed he is because he interviewed three people that day, one was a woman, two were men, and the woman was better qualified, but she was very attractive, and he knew, 'I can't have her around because it's too big a risk,' and he hired somebody else."
McCool challenged his views: "You are an influential man. And you are doing a disservice in my opinion to the #MeToo movement."
Robbins told the audience, "I'm not going to be inauthentic and say I'm sorry about something I'm not sorry about. I'm not sorry."
#MeToo founder Tarana Burke said Robbins' misogyny "runs deep." She tweeted: "If you talk to more survivors and less sexist businessmen maybe you'll understand what we want."
After widespread condemnation on social media, the self-help guru said Sunday he agreed with the goals of #MeToo, and asked for forgiveness.
"Sometimes, the teacher has to become the student, and it is clear that I still have much to learn," he said.
McCool, who identifies as a childhood sex abuse survivor, is encouraged by Robbins' change of heart. "I think it's a good start," she told "CBS This Morning." "He might come kicking and screaming into the light. But as long as he is headed into this direction, I'm good with it."
Robbins did not personally apologize to McCool, and she tells us she didn't need or expect it. She believes Robbins doesn't need to say "I'm sorry" to her for being honest and expressing his sincerely-held beliefs.
McCool also thinks Robbins is a compassionate, caring man at his core.
"CBS This Morning" reached out to Robbins, and we have not heard back.
Thanks for reading CBS NEWS.
Create your free account or log in
for more features.