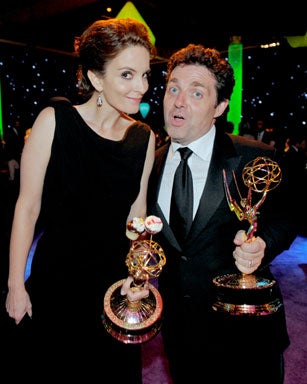 The list of athletes idolized by American kids is a long one. Still, you might be surprised that among the names at the top of the list is a 36-year-old skateboarder named Tony Hawk.
As Correspondent Charlie Rose first reported in 2002, this self-described outcast as a child now has an image so squeaky clean that companies are lining up to do business with him -- making him a multi-millionaire in the process.
---
So what makes Tony Hawk so valuable?

Over the last 20 years, Hawk has invented over 80 tricks. The most famous is called a "900," which involves two-and-a-half spins (two 360s and a 180). And he's the only person in the world who has done it.

His skill is awe-inspiring to legions of young skateboarders around the country. When Hawk shows up, the Pied Piper comes to mind.

"I think the growing appeal is constant action, constant excitement. It's non-stop action. Someone drops in. Boom. It's on," says Hawk. "They're in the air. They're flying. And they like that constant entertainment."

"That's exactly how I was when I was a kid. I mean I feel like, I was in that frame of mind back then - where I needed constant stimulation," he adds. "I needed to seek thrills. And I probably would have been diagnosed with ADD."

Hawk has created the ultimate answer to attention deficit disorder, and it's called Tony Hawk's Boom Boom Huck Jam. This extreme sports and rock 'n' roll spectacle brings the world's best motocrossers, BMX bikers and skateboarders to arenas around the country.

Hawk spent over $1 million of his own money to build the state-of-the-art skate ramp used during the events.

"I just was doing a lot of exhibitions recent years, seeing the crowds grow and grow," he explains. "And for the most part, all of our exhibitions were sideshows to bigger events, be it concert tours or state fairs or football half-time shows. I felt like there was enough interest where we could be the focus of the tour."

It's been working so far. But like going to an auto race, everyone likes the excitement, the idea of knowing that there may be a crash.

"Whether anyone wants to admit it or not, they like to see us take spills. I mean, they like to see us obviously be successful, but also there's that chance that we're gonna crash," says Hawk.

"People like the flying aspect of it, you know. That's where the term 'huck' comes into play. It's all about hucking ourselves into the air."
---
At times, the skaters appear to defy gravity. And to understand how they stay glued to their boards, you have to start with the foundation of all modern skateboard tricks. It's called an Ollie.

"People always think, 'How does your board stick on your feet? How do you do it?' And it's just the Ollie," says Hawk, demonstrating the trick by kicking against the board, forcing it to pop back up and meet his feet in the air.

The mere presence of skaters like Hawk, plus the bikers and motocrossers, create a must-see event for extreme sports fans.

In fact, Tony's sister and manager, Pat Hawk, says it's more like a concert than a sporting event: "These guys are rock stars now."

But the appeal is not lost on Madison Avenue. When Tony Hawk started endorsing Bagel Bites, their sales jumped 20 percent. His partnership with the video game maker Activison has also produced one of the top selling games in the world, Tony Hawk Pro Skater. Now in its fifth generation, the game has helped make Activision a NASDAQ darling and Hawk more than $6 million a year in royalties.

Everything he touches seems to turn to gold: skateboards, clothes, action figures - even a remote control Tony Hawk skater. In all, his products have made him as much as $10 million a year.

"He has a true vision of what is and isn't good for him, or his family. What products are right for his image," says his sister, Pat.
---
Hawk started skateboarding at age 6, and it didn't take long before he gave up on traditional childhood sports like basketball and baseball. He skated at least six hours a day, every day.

"I liked that no one was telling me how to do it. I didn't have to show up for practice every single day. I didn't have to rely on the rest of my friends or my team for my own success," he says.

He turned professional at 14 years old. And that meant a chance at winning $150 for first place during a contest.

"It wasn't like we were sitting there frustrated, like when is this [skateboarding] going to hit," says Hawk. "It was like sweet, yeah, 150 bucks, you know? I think when I was 16, I had like $500 in my bank account and I was ecstatic. You know, I was on my way to buying a car."

Away from the skate park though, high school life in San Diego, Calif., was not so great. Hawk's IQ was 144, but it was packaged in a skinny skateboarding kid.

He admits that he used to get picked on a lot: "In high school especially, it was all about jocks. In my first high school that I went to, these jocks would come up and grab me and spin me around, just always making fun of me ... I was one of two skaters in the high school at the time."

So was he an outcast?

"Yeah, we really didn't fit. I didn't feel like I ever fit into school," says Hawk. "I don't want to say curriculum because obviously I was doing my work and I was doing well in my studies, but I never went to any homecoming games, I never went to any dances, I never went to any school activities."
---
Meanwhile, he was also taking his knocks on the skateboard. He broke his teeth out four times, and endured several concussions.

But the pain was paying off. By 18, he had toured the world twice, and had his own signature skateboard. Those royalties, plus exhibition fees and prize money, were netting him a six-figure annual income. Not even out of high school yet, he bought his first house.

For the next 10 years, he won almost every event he entered. But by 1995, interest in skateboarding had plummeted, and he was considering retirement.

Then, ESPN asked him to skate in something they called the X (as in extreme) Games. He won his event, but more importantly, the TV exposure re-ignited interest in skateboarding. About this time, he began to try a trick many thought impossible - the 900, two and a half revolutions airborne on a skateboard.

"I thought about it for nine years prior to that, but I never had the guts to spin it, and every once in a while I'd try to land one. And I would," says Hawk. "I fractured a rib. And I threw my back out. And just come up short. Whatever could go wrong went wrong. I hit my shins on the top of the ramp. And I started to think maybe it's just not possible, you know? And I didn't really know. And so along came the X Games."

The 1999 X Games proved to be the pinnacle of his career. Eleven times that day, he tried and failed the 900. But the twelfth time was the charm.

"I just felt this great sense of relief that I'd finally conquered this beast that had plagued me for so long. And after that, it was just crazy. I mean it was like, they put a highlight on Sportscenter. People would call me. I was incessantly interviewing about the 900... And all of a sudden, everyone knows."

He has landed the 900 dozens of times since. And his fearlessness apparently runs in the family. He and his wife Erin are raising three young boys not far from where he grew up. All three kids are drawn to dad's passion. Riley, 10, has been skateboarding since he was four.

Hawk sees no end in sight to his days skateboarding. He's still landing the 900, and still having the time of his life.

Thanks for reading CBS NEWS.
Create your free account or log in
for more features.