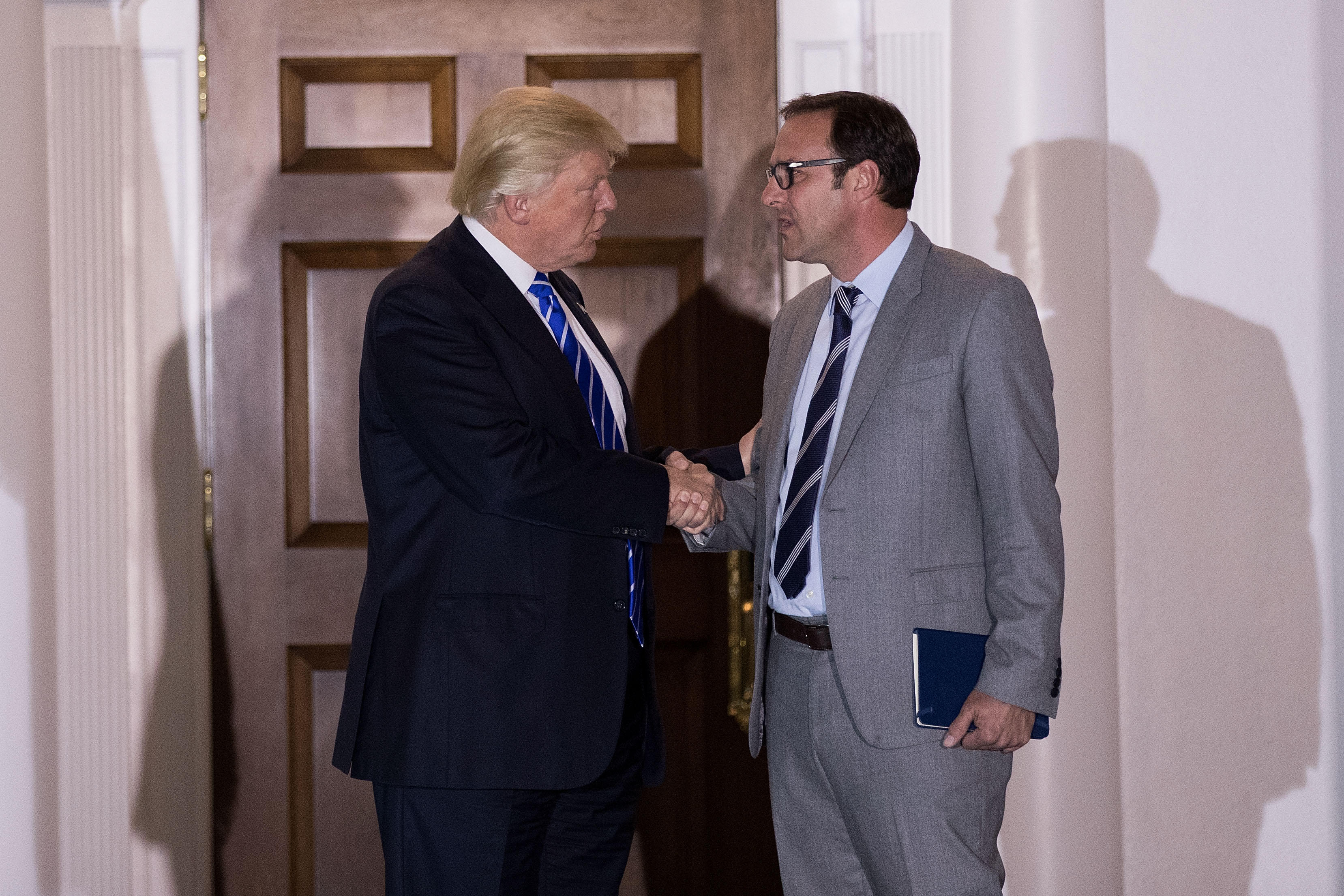 Todd Ricketts backs out of deputy commerce secretary nomination
President Donald Trump's pick for deputy secretary of commerce, Todd Ricketts, is withdrawing his nomination, CBS News' Major Garrett reports, as Mr. Trump struggles to fill high-level appointments nearing the end of his first 100 days in office.
The move comes as the Chicago Cubs co-owner and TD Ameritrade board member was having difficulty untangling his financial assets to meet Office of Government Ethics standards.
"The issues the Commerce Department faces are so broad it was impossible to disentangle Todd and his family's interests from all that," Bob Rizzi, Ricketts' lawyer, told CBS News.
Mr. Trump picked Ricketts in November to help lead the Commerce Department. At the time, the president-elect called Ricketts, "an immensely successful businessman with unparalleled knowledge of the financial industry."
"I am deeply honored that President Trump nominated me to serve as deputy secretary of commerce," the member of the billionaire Ricketts family said in a statement. "I offer my continued support for President Trump and his administration, and the important work they are doing to promote economic opportunity. I hope there are other opportunities to contribute to his administration in the future."
It's no secret that many in the president's Cabinet are millionaires and even billionaires, even as Mr. Trump campaigned to "drain the swamp" of ties between business and government.
The Senate confirmed another billionaire, Wilbur Ross, to head the department in February in a 72-27 vote.
Mr. Trump, three months into office, is struggling to fill high and mid-level appointments. A president has roughly 4,000 vacancies to fill upon entering the White House.
Thanks for reading CBS NEWS.
Create your free account or log in
for more features.