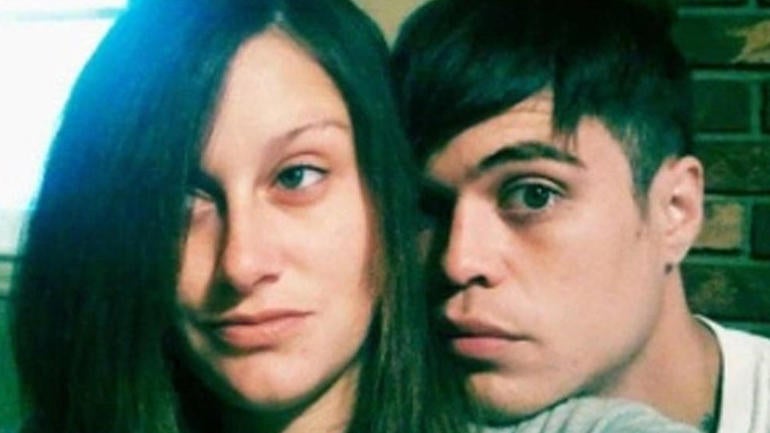 Todd Kohlhepp, accused serial killer, met victim at Waffle House, report says
WOODRUFF, S.C. -- A former coworker of a woman found shot and killed onthe South Carolina property belonging to accused serial killer Todd Kohlhepp says the victim met her alleged murderer while working at a Waffle House restaurant, reports CBS affiliate WSPA.
The former coworker, who was not identified in the WSPA report, said Kohlhepp frequented the Waffle House in Roebuck, South Carolina. Authorities say Kohlhepp, 45, is a suspect in seven murders -- he has been charged with four of those, as well as a kidnapping. "48 Hours" investigated the case in the episode, "Buried Truth."
Kohlhepp would allegedly invite the waitresses to his home, while leaving large tips for his meals. He was known to "creep" out the women who worked there, the co-worker said.
The former coworker, a cook, says the behavior was so disturbing that in 2015 he began taking Kohlhepp's orders, instead of the waitresses.
He says Meagan Coxie, 26, was one of those waitresses. She and her 29-year-old husband Johnny Coxie were found murdered on Kohlhepp's 95-acre property in Woodruff earlier this month.
"I know for a fact he didn't just pick her up off the street, he met her there," the co-worker said.
The couple had been missing since December of 2015. They lived in Spartanburg and had a child together, officials said.
Meagan Coxie and her husband had been released from jail earlier that month, police have said.
Meagan Coxie asked her mother to bond her out of jail so she could work a job, but the mother never again heard from her daughter and reported her missing, Bobo said. The couple had a history of panhandling, officials have said, but leads in their disappearance were "few and far between."
An online news report from December 2015 says Meagan Coxie was charged with child neglect after her baby tested positive for heroin. According to an incident report cited by Goupstate.com, the woman admitted using heroin in the first six months of her pregnancy and later said she began using the drug again.
The Spartanburg County Department of Social Services placed the child in the care of others, the website reported.
Kohlhepp has not been charged with murdering Meagan and Johnny Coxie, but has been charged in four 2003 deaths known locally as the "Superbike murders." Police said he confessed to the killings soon after his arrest on Nov. 3, when investigators discovered a woman named Kala Brown alive and chained by the neck in a storage container on Kohlhepp's property.
Brown and her boyfriend, Charles Carver, had been missing for two months. Carver's body was later discovered on Kohlhepp's property.
Police had spent years tracking down leads in the "Superbike" case, releasing sketches and reminding the public about the deaths, but it remained cold. Scott Ponder, Beverly Guy, Chris Sherbert and Brian Lucas were shot to death at Superbike Motorsports on Nov. 6, 2003, where Kohlhepp was reportedly a customer. The gruesome scene stunned the Chesnee community, driving rumors of violent gangs as it went unsolved year after year, until police say Kohlhepp admitted to the murders.
Police say Kohlhepp led investigators to his property and showed them where he had buried two additional bodies.
Kohlhepp moved to South Carolina sometime after the 2001 completion of his 15-year prison sentence for raping another teenager at gunpoint in Arizona. He was in his early 30s and began studying at Greenville Technical College in 2003 and later worked as a realtor.
Thanks for reading CBS NEWS.
Create your free account or log in
for more features.