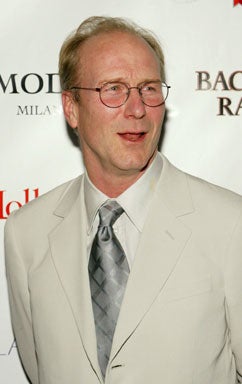 The Rev. Jerry Falwell suspects that the purple character Tinky Winky, from the popular children's television show Teletubbies, is a homosexual role model.
Under a headline that reads "Parents Alert: Tinky Winky Comes Out of the Closet," an article in the February edition of the National Liberty Journal notes that Tinky Winky has the voice of a boy yet carries a purse.
"He is purple, the gay-pride color, and his antenna is shaped like a triangle, the gay-pride symbol," the story said. The paper is edited and published by Falwell.
The article caused a national stir and CBS This Morning interviewed Falwell and the executive director of the Gay and Lesbian Alliance Against Defamation.
Falwell said it was the national media who reported that the gay community had accepted Tinky Winky as an icon.
"Our editor, very properly was quoting from the Washington Post, the People magazine, Time magazine, CNN, E! online, Washington Blade, the gay newspaper. He was passing on to the 300,000 pastors who get our magazine, it's the largest in the country," he said.
"Nowhere in the article did our editor suggest a boycott or they didn't want you to watch the program," he added. "Our editor was saying parents should take a personal interest in what their children are watching,"
And Falwell said people must be careful because Christians do believe that the gay lifestyle is wrong and that Jesus Christ through his gospel says that.
Joan Garry, executive director of the Gay and Lesbian Alliance Against Defamation, maintained that it is not a discussion "about the sexual orientation of a purple guy on a kids' TV show. It's like suggesting, Santa, he wears a fur, he carries a bag, you know, is there something we ought to know about him. That's not what this conversation is about. This is a conversation about a message of promoting prejudice based on deeply ingrained stereotypes."
She said Teletubbies "sends a lovely message that people come in all different shapes, all different sizes, all different colors, that's a great message for my kids, a great message for all of us."
A spokesman for Itsy Bitsy Entertainment Co., which licenses the Teletubbies in the United States, said that what Falwell's newspaper described as a purse is actually Tinky Winky's magic bag.
"The fact that he carries a magic bag doesn't make him gay," Steve Rice said. "It's a children's show, folks. To think we would be putting sexual innuendo in a children's show is kind of outlandish."
The British show aimed at toddlers began airing on U.S. public television stations last spring and is now as popular as Barney, a singing dinosaur who also happens to be purple.
The Teletubbies are portrayed by actors in oversized, brightly colored costumes. They all have television screens on their tummies and, acording to the story line, live in a superdome hidden in the hills.
©1999 CBS Worldwide Corp. All rights reserved. This material may not be published, broadcast, rewritten, or redistributed. AP contributed to this report
Thanks for reading CBS NEWS.
Create your free account or log in
for more features.