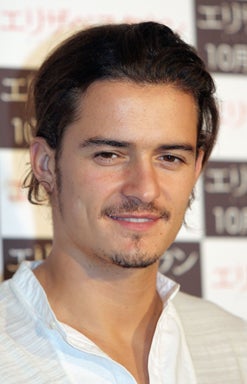 Tina Sinatra: Mob Ties Aided JFK
Legendary crooner Frank Sinatra served as a liaison between John F. Kennedy's 1960 campaign for president and mobster Sam Giancana in a scheme to use Mafia muscle to deliver union votes, Sinatra's daughter tells 60 Minutes.
The late singer's youngest daughter, Tina, also describes her father's final years and his work for the Central Intelligence Agency. The interview will be rebroadcast on Dec. 31.
Tina Sinatra, 52, says her father told her that Kennedy patriarch Joseph P. Kennedy wanted the Mafia's help in delivering the union vote in the 1960 West Virginia primary, in which John Kennedy, then a U.S. senator, faced Sen. Hubert Humphrey of Minnesota. The elder Kennedy asked Frank Sinatra to make a request to then-Chicago crime boss Sam Giancana.
Sinatra was approached "because (Kennedy) knew dad had access to Sam Giancana," Tina said.
"It would be in Jack Kennedy's best interest if his father did not make the contact directly…Dad was on an errand," she tells Correspondent Steve Kroft.
Giancana told Frank Sinatra he would do it, telling the singer, according to his daughter, "It's a couple of phone calls."
Soon after Kennedy won the tight race for president, the deal brokered by Sinatra came back to haunt him when the Kennedy administration cracked down on the Mafia—an effort led by Robert Kennedy, the president's brother and attorney general.
Tina says her father told her how he assuaged an angry Giancana.
"Sam was saying, 'That's not right. You know he owes me,' he meaning Joe Kennedy, and dad, I think, said, 'No, I owe you. I asked for the favor,'" recalls Tina.
To repay the favor, Tina says, Frank Sinatra "…went to Chicago and played in (Giancana's) club, the Villa Venice." Sinatra brought "Rat Packers" Sammy Davis, Jr. and Dean Martin with him and played two shows for eight straight nights.
Tina says her father also claimed to have served as a courier for the CIA.
"Because (he) controlled his own air travel…(the CIA) would ask him and many others with that capacity to courier a body—a living person, you know, not a corpse, but a diplomat—or…papers."
Sinatra never revealed who or what he was transporting.
"We asked him," says Tina. "He didn't (tell us)."
Sinatra's friendship with President Kennedy was well known, and allegations of his connections to the Mafia are not new.
Central to those rumors is Judith Exner, the Giancana and Sinatra girlfriend who has claimed she engaged in a long love affair with President Kennedy, which could have compromised the government's attack on the mob.
After the actor and entertainer died at age 82 in May, 1998 the FBI released nearly 1,300 pages of information it accumulated over 40 years of investigating the man known as "Old Blue Eyes" and "The Chairman of the Board."
The FBI probed allegations that Sinatra had bught his way out of the draft in World War II—he turned out to have had a perforated ear drum—and considered bugging his home, but didn't under orders from bureau head Edgar Hoover. The agents never found evidence of a crime in his mob connections.
The FBI also investigated supposed communist leanings on Sinatra's part, citing his appearance at union rallies and his progressive views on race.
For his part, Sinatra maintained in an exclusive CBS interview with Walter Cronkite that his mob connections were just part of being an entertainer.
"In theatrical work, in nightclub work, in concerts. So, wherever I might be. In restaurants, you meet all kinds of people, so that there's really not much to be said about that," Frank Sinatra said. "And I think the less the better."
Frank Sinatra kept performing late into his life, even as old age robbed him of his ability to sing and remember lyrics to his signature songs, and even as his daughter begged him to stop.
He told his daughter he had to keep singing to keep earning more money.
Dementia and physical illness made Frank Sinatra weak in his final years.
"The older he got, the more sickly he became, the less he enjoyed his life. None of us thought he would become that frail," Tina says. "It's funny how you delude yourself."
When he died, says Tina, "I think he was unhappy, I think he was tired and I think he was ready."
Thanks for reading CBS NEWS.
Create your free account or log in
for more features.