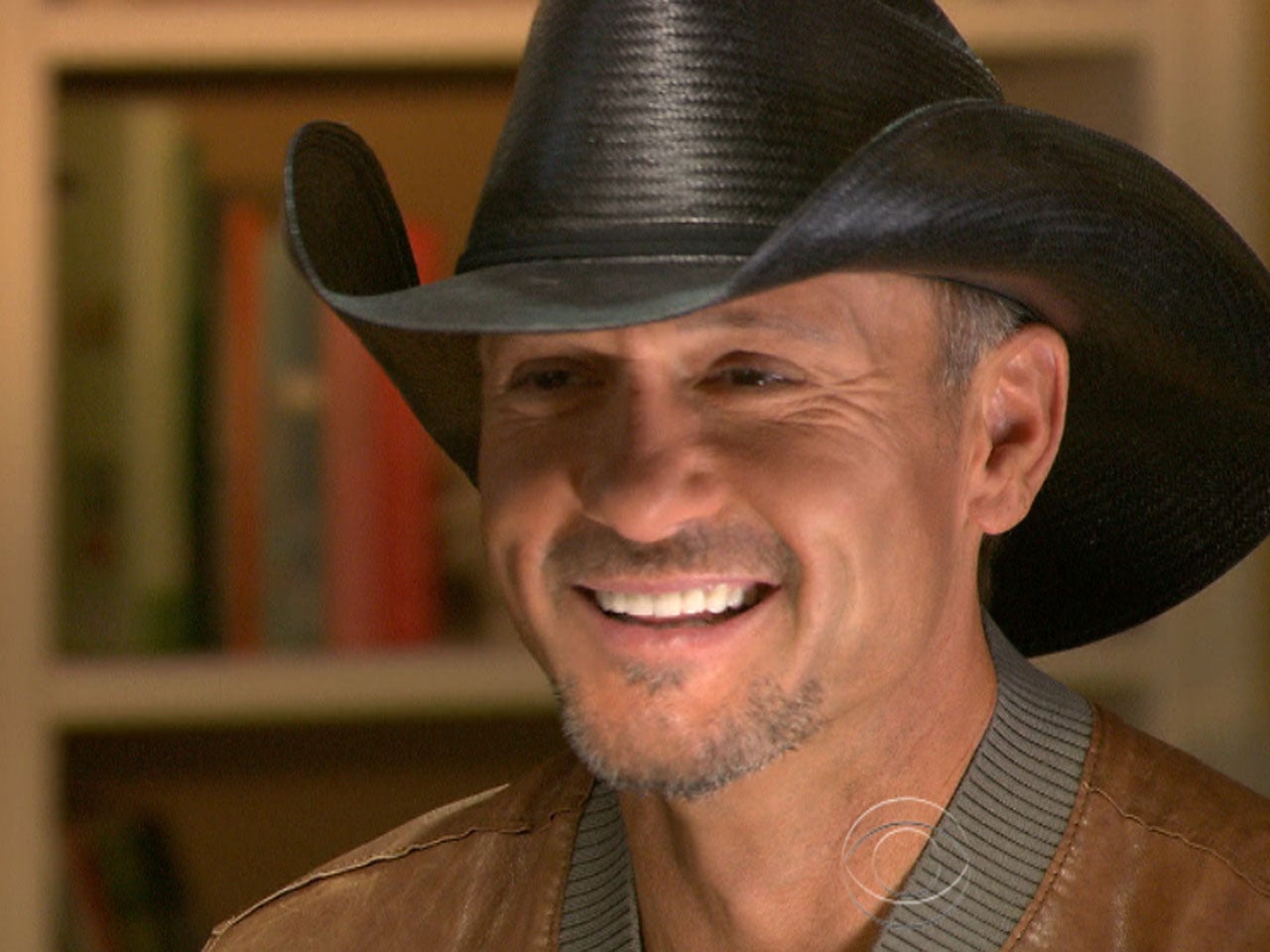 Tim McGraw on aging, getting in shape and his favorite song
(CBS News) Tim McGraw is having a great year. His latest album, "Two Lanes of Freedom," is burning up the country charts.
Recently, the country superstar sat down with "CBS This Morning" co-host Gayle King. In the wide-ranging interview, he discussed aging and how he views turning 50. He recently turned 46.
"I hear that it's (the) best time of your life," McGraw said. "So, I'm gettin' prepared for my 50s is what I'm actually doin'."
King remarked on McGraw's altered appearance. She noted that McGraw has always looked good, but added, "there is a difference to Tim McGraw that we see today. Don't you think so?"
McGraw responded, "I mean, I've worked at it. And feel -- felt like, you know, I was at sort of the prime in my career. You know, I feel like I wanted a lot more out of my life. I wanted to really you know, why not? Why not get in the best shape that I could?"
Turning to his music, King asked if McGraw thinks this is the best work he's ever done.
McGraw said he thinks the answer is yes. "I mean, I think that I'll always feel that way," he explained. "I look at every album as a progression from the last album. That I think every time I finish a record, I feel like that that's the best record I've done since the last record I've done, until I start the new one."
Tim McGraw: Clinging to underdog status
But, as it turns out, McGraw does have a favorite when it comes to his songs. He disclosed that "Live Like You Were Dying" is a beloved tune. He said, "It's one of those times where you felt like you just happened to be lucky to be able to sing that song. And, you know, we always like to say sometimes God walks through the room when a song works. That was just one of those special moments that it just sort of elevated everybody."
For more with McGraw, watch his full interview in the video above.
Watch "ACM Presents: Tim McGraw's Superstar Summer Night" on Sunday night at 9 p.m. ET on CBS.
Thanks for reading CBS NEWS.
Create your free account or log in
for more features.