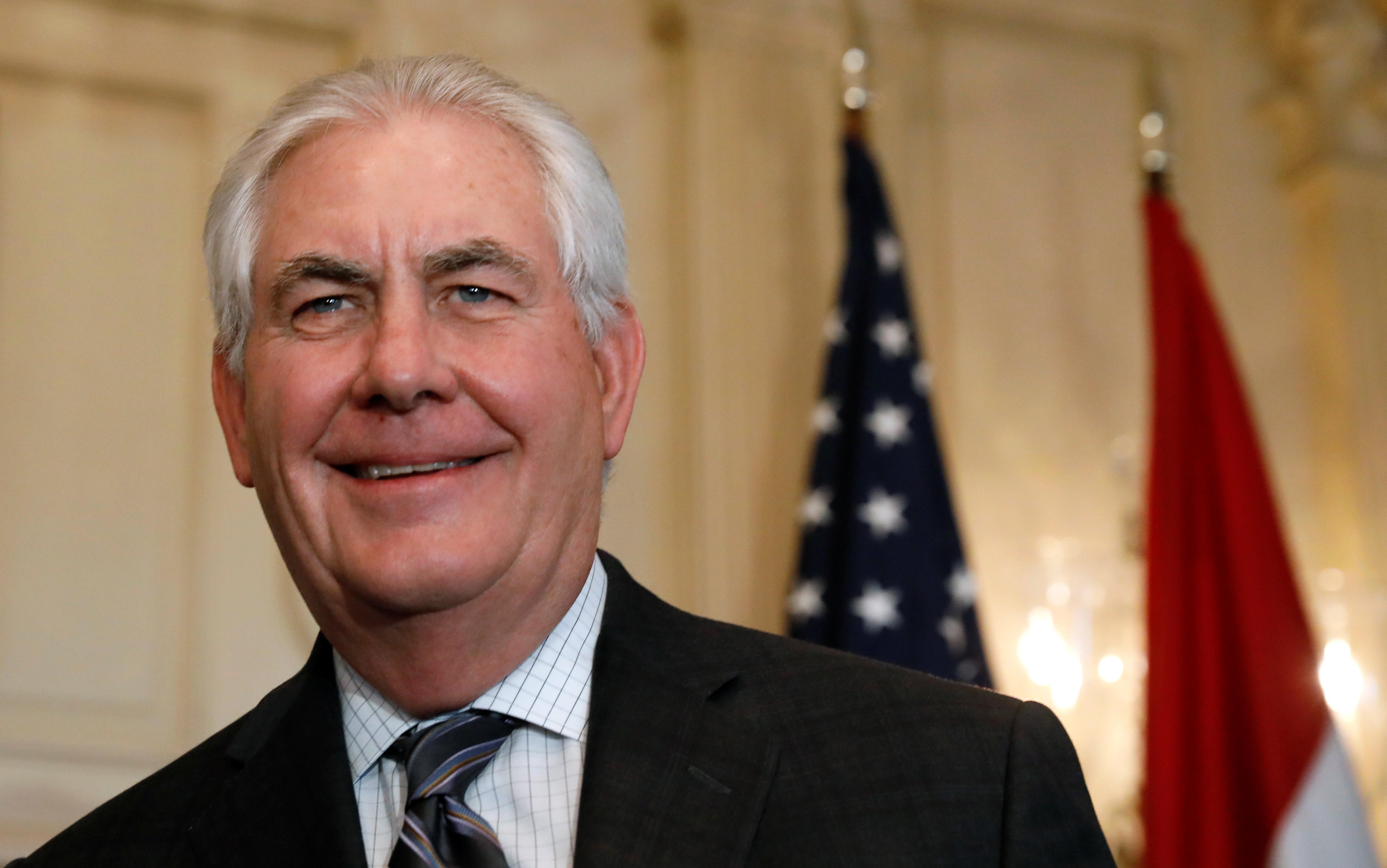 Tillerson defends cuts to State Department budget
Secretary Rex Tillerson was in Tokyo, on the first leg of his Asia trip, when the White House proposed a 31 percent cut to the State Department budget in its preliminary budget. As morning struck in Washington, the Secretary emailed a letter to the department's 75,000 employees.
"It is an unmistakable restatement of the needs the country faces and the priorities we must establish," Tillerson wrote at the top of the letter. "It acknowledges that U.S. engagement must be more efficient, that our aid be more effective, and that advocating the national interests of our country always be our primary mission."
The budget proposes $37.6 billion for the State Department, including $12 billion for funding operations in war-torn countries like Syria, Iraq, and Afghanistan. Speaking in Tokyo before he sent his letter, Tillerson stated the fact that the US is involved in fewer military conflicts as his rational for why the funding should decrease. He also said that the 2017 budget was historically high and "not sustainable."
Tillerson's letter sought to hit a team-player tone, saying that the department would work together to draw a new budget. But he did not shy away from the reality that this is a call for a complete overhaul. The Department's changes, he said, would be accomplished by reviewing priorities, applying the principles of efficiency and effectiveness and encouraging other international players to step up to the plate in the development realm.
"We have a genuine opportunity to set a new course," Tillerson wrote. The former Exxon-Mobile Chairman and CEO declared himself "motivated" by the challenge.
The State Department also put out a statement separate from Tillerson's letter to stress areas of the State Department that would not be destroyed by the new budget. It highlights that USAID is still being funded and so are global health and humanitarian assistance programs.
In reassuring partners abroad, the State Department reaffirmed U.S. commitment to Israel and sought to protect this budget from being perceived as a complete gutting of the department.
"The budget blueprint includes $3.1 billion to meet our security assistance commitments to Israel and supports other critical foreign assistance efforts, including global health and humanitarian assistance programs," the State Department spokesperson wrote.
Thanks for reading CBS NEWS.
Create your free account or log in
for more features.