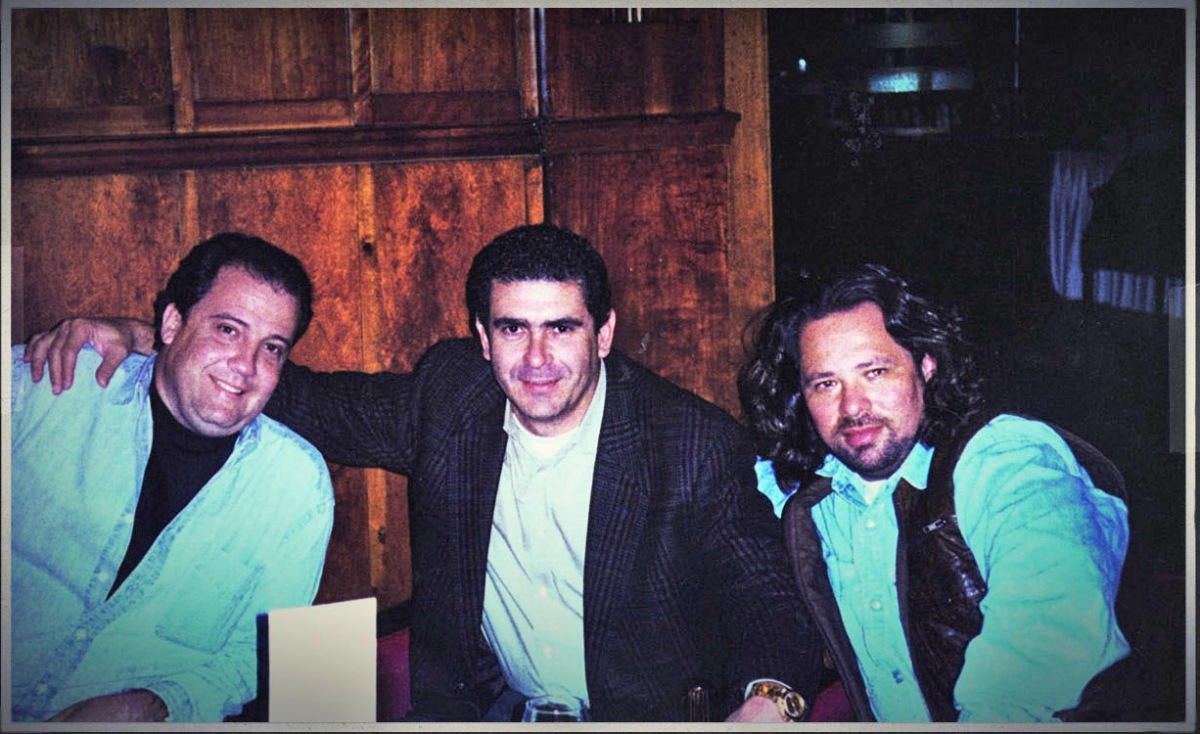 Filmmaker Tiller Russell on chasing the men who sold a submarine to a Colombian drug cartel for "Operation Odessa"
Not many filmmakers would embed themselves into a prison, let alone a Panamanian prison notorious for human rights violations, to hear a story. But when a DEA agent told Tiller Russell that it was one of the best stories he'd ever heard in his career, Russell knew he had to take his chances.
Russell's journey ended up taking seven years, but eventually the filmmaker was able to tell the story of how three hustlers schemed to sell a Soviet submarine to a Colombian drug cartel for $35 million in "Operation Odessa." The cartel wanted the submarine to transport drugs to the U.S. and Canada.
In 1997, mob enforcer and strip club owner Ludwig "Tarzan" Fainberg, luxury car dealer Juan F. Almeida and international fugitive and drug trafficker Nelson Yester made headlines when the DEA charged them in a 30-count Federal indictment for the scheme. Russell started chasing the story when he got a tip seven years ago.
"A narc, a DEA agent I knew, called me and said, 'There is this true crime caper of a lifetime, one of the best I've heard in my career -- there's a crazy Russian gangster named Tarzan who once sold a submarine to a Colombian drug cartel. He's locked up in a Panamanian prison and he has a BlackBerry. Do you want his phone number?'" says Russell. "And I told him 'Hell yes.'"
But when Ludwig "Tarzan" Fainberg answered his phone, he told Russell he'd have to meet him in real life to hear the tale -- inside the prison.
"I jumped on a plane to Panama with $10,000 taped to my legs knowing I'd have to peel off bribes to get into this prison," explains Russell. "I went out to the prison -- La Joya on the outskirts of Panama City -- where Tarzan was locked up and I paid the guard $1,000 to smuggle me in."
Russell says he had to sprint across a yard full of convicts in order to get to Tarzan's cell.
"It sounded like the worst plan, but I'd come all this way," he says. "I crossed the yard and pushed the door and there was a gregarious, larger-than-life, charismatic lunatic."
Russell calls his few days in the prison "like it was out of 'Mad Max.'"
"The weird thing about that prison is its inmates rule at night," he explains. "The guards lock the gate and leave, so the inmates overtake the asylum and so there's dead bodies and s**t of people who have been shanked at night."
But in spite of all of his efforts, Russell says soon, Fainberg "clammed up" after Russian mobsters got wind that he was talking to a filmmaker.
"I said, 'I smuggled myself into a f**king Panamanian prison. What do you mean?' He told me to go to hell and we left on kind of bitter terms, but we stayed in touch over the years," says Russell. Russell adds that Fainberg would send him videos of prison riots or new convicts coming in with texts like, "Merry Christmas from Tarzan."
Years later, Russell says he got an email with the subject line "Jailbreak."
"When I opened it, it said, 'I busted out of prison in Panama, crossed into Costa Rica, caught a boat to Cuba, repatriated to Moscow. Let's make a movie,'" he says.
For the documentary, Russell talked to Fainberg, Almeida and several DEA agents involved in the case, but was told by all parties that "never in a million years" would Yester, who was on the run from both other criminals and authorities, speak to him. But when Russell was in Moscow, spending time with Fainberg, who is exiled from the U.S., he got a mysterious text from Yester on WhatsApp.
"I got a crazy text on WhatsApp that said, literally, 'You've met the waiters. You should come meet the chef. If you really want to talk about what happened, fly to Africa and meet me for a cup of coffee tomorrow.'" Russell boarded a flight the next day.
Russell says even he can't believe the risks he took to make the film.
"When I look back, I think I'm a fool or lunatic myself," he admits. "At the time, I was so entranced and riveted by the story and dying to hear what happened next and what really happened that I was chasing it to the end of the Earth because I knew it was one of the great true crime capers of the past 25 years."
He says being honest and straight with his interview subjects helped him gain their trust, adding, "People carry profound secrets for a long time and at a certain point, they're dying to tell them." Russell even warned Fainberg, Almeida and Yester that the three could get in trouble from speaking on camera.
"They're all such characters. I guess Juan [Almeida] is the only one still in the States, and they all have this international, bon vivant, half-criminal lifestyle and they've figure out how to -- for the most part -- get away with it," he says.
Russell says the most surprising thing he learned from filming the documentary is the close camaraderie the three have -- even after Yester fleeced the others out of millions, and Fainberg informed on the other two (Fainberg eventually recanted his testimony, which got Almeida released from prison).
Russell, who is barely present in "Operation Odessa," says he's open to telling his story about making the film one day. As for Fainberg -- "Tarzan" is currently working on Russian children's cartoons, among other many projects.
"Operation Odessa" airs at 9 p.m. ET/PT on Showtime.
Thanks for reading CBS NEWS.
Create your free account or log in
for more features.