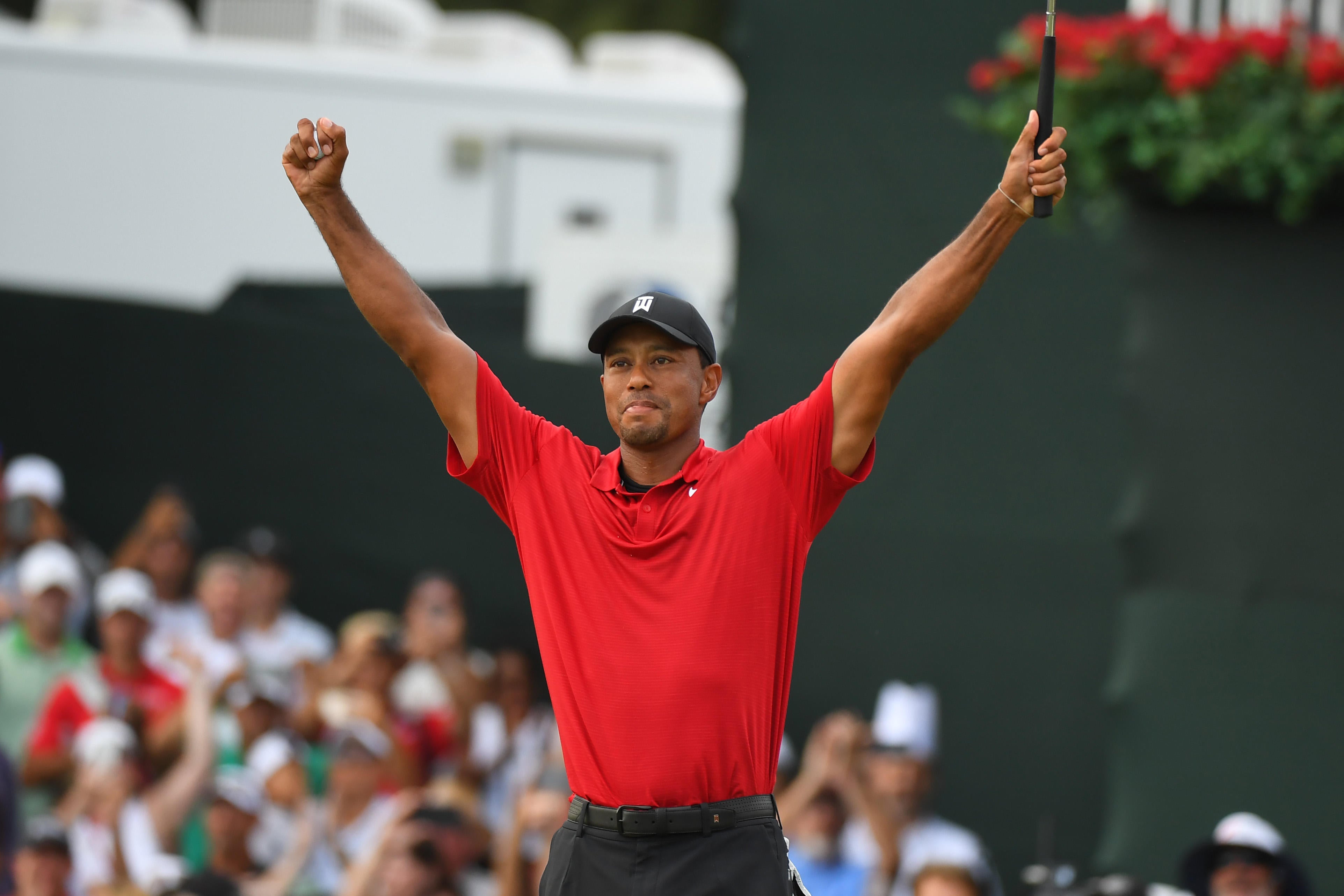 Tiger Woods gets first win in 5 years at Tour Championship in Atlanta
Tiger Woods went from not knowing if he would ever play golf again to winning the Tour Championship on Sunday, marking his first win in more than five years.
The 42-year-old Woods delivered the perfect ending to his amazing return from four back surgeries on Sunday with a performance that felt like old times. He left the competition feeling hopeless as he built a five-shot lead early and hung on to win the championship.
Woods raised both arms over his head after he tapped in for par and a 1-over 71 for a two-shot victory over Billy Horschel, the 80th victory of his PGA Tour career and his first in more than five years.
"It was just a grind out there, I loved every bit of it," Woods said after the win.
It felt like a coronation coming down the 18th green after he hit his second shot to the par 5 safely in a bunker in front of the green. The crowd came through the ropes and walked behind him, just like that walk from the left side of the 18th fairway when he won the Masters in 1997, and when the enormous gallery of Chicago followed after him when he won the Western Open that summer.
They chased after any inch of grass they could find to watch the ending. This felt just as big as a major, maybe better considering where Woods had been.
"I didn't want to get run over," Woods said with a laugh.
One year ago, Woods was still waiting for his lower back to fuse and wasn't sure he could ever play again. He told stories of being unable to get off the couch to watch his kids play soccer, much less to chip and putt. He was becoming a legend only in video highlights.
Woods brought it all to life over four days at East Lake, and the players who have taken turns at No. 1 during his absence caught the full brunt of it. Rory McIlroy faded early. Justin Rose faded late. All that was left was Woods in that red shirt blazing brighter than ever and a smile he couldn't shake walking up to collect another trophy.
How much did Tiger Woods win?
Woods takes home $1,620,000 from the total purse of $9 million. He also won a $3 million bonus for finishing second in the FedEx Cup.
Thanks for reading CBS NEWS.
Create your free account or log in
for more features.