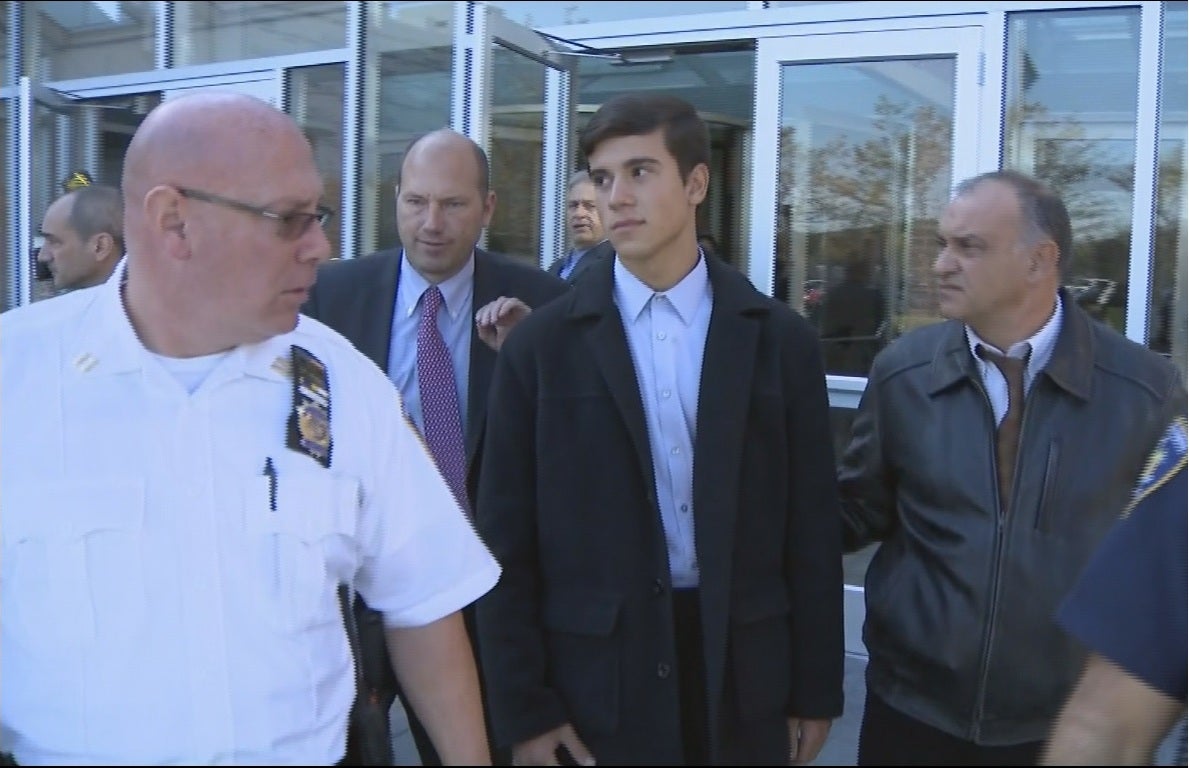 3 teens face prison time for high school hack to change grades
Three 17-year-old students face serious time in prison after hacking into their school's computers and changing students' grades and schedules, reports CBS News correspondent Anna Werner.
The initial attack was three months ago. Investigators traced it to the house of Daniel Soares, who they call the "mastermind" behind the brazen cyber attack. He and his accomplices, Alex Mosquera and Erick Vaysman, were arraigned in a Long Island courtroom Tuesday.
Police say Soares broke into Commack High School after school hours and installed a device known as a "key log" to a school computer. It enabled him to collect logins and password credentials while operating remotely from his home.
"At this point, we believe Daniel changes four of his own grades...on his own grade was changed from a 94 to a hundred perfect score," said Detective Sgt. John Best of the Suffolk County Police Department.
School officials called police in July after realizing the class schedules of about 300 students had been changed without authorization. Their investigation led them to Soares.
"We are waiting for a full investigation to be done. He maintains his innocence," said Soares' attorney, George Duncan.
This is reminiscent of the 1983 film "War Games" that featured another high school-aged hacker, Matthew Broderick. But this real-life case has serious repercussions.
Mosquera and Vaysman are facing up to four years in prison for charges on soliciting Soares for favors. Soares faces charges for burglary, computer tampering and identity theft, and could see up to 11 years if convicted.
In a statement, the Commack School District says they are reviewing their network security protocols to prevent something like this from happening again.
Thanks for reading CBS NEWS.
Create your free account or log in
for more features.