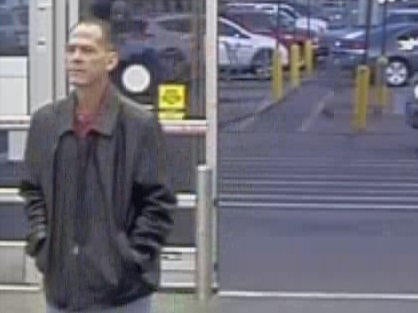 Manhunt launched after 3 killed in shooting at Colorado Walmart
Update: An arrest has been made in the Thornton Walmart shooting.
---
THORNTON, Colo. -- Two men and a woman were killed in a shooting inside a suburban Denver Walmart on Wednesday night that forced customers to either hide or flee.
Thornton police reported "multiple parties down" and advised people to stay away from the area as dozens of police cruisers and emergency vehicles raced to the scene.
The men died at the store, and the woman died at a hospital.
Thornton police told reporters how the incident started:
Police spokesman Victor Avila said a man nonchalantly entered the store and fired a handgun into a group of people before fleeing in a car. No one has been arrested.
"This is a very heinous act," Avila said. "We don't know exactly what the motive of the person was, but it was certainly a terrible act."
The spokesman said there is currently no indication that the shooting was an act of terror.
Early Thursday morning, police identified the suspect as Scott Ostrem, 47, and told reporters that he was considered armed and dangerous.
Aaron Stephens, 44, was in the self-checkout line when he heard a single shot followed by two more bursts of gunfire before people started running for the exits.
"I immediately froze because I didn't know what to think or what was going on. Then I heard two more shots and I hit the ground," Stephens told CBS Denver.
"The employees started screaming. Customers were screaming. They were running like crazy, and I ran out too because I didn't want to get killed," he said.
Guadalupe Perez was inside the store with her young son when she heard what she thought was a balloon popping. A Walmart employee told her someone was shooting, and then Perez saw people running away yelling, "Let's go. Let's go. Leave the groceries."
"You see all these things in the news and you go through it, it's scary," she said. "But thank God we're OK and nothing happened to us."
Investigators were reviewing security footage and interviewing witnesses to get a description of the shooter. Special agents with the Bureau of Alcohol, Tobacco, Firearms and Explosives were helping police in the investigation.
The Walmart, about 10 miles north of Denver, is in a busy shopping center that includes restaurants, a movie theater and several other stores.
Ragan Dickens, a Walmart spokesman, said the company is working with investigators. He declined further comment.
Thanks for reading CBS NEWS.
Create your free account or log in
for more features.