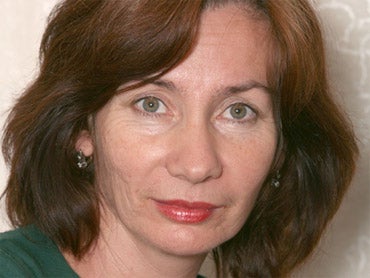 The Zagats On 'Name' Restaurants
Celebrities opening restaurants is not exactly a new trend, but it has definitely become more popular recently. Tim And Nina Zagat visit The Early Show to discuss involved these celeb partners are and how good the restaurants can be.
A lot of celebrities have owned restaurants. Merv Griffin did it. So did Jack Dempsey and Mickey Mantle. But, recently it has become more and more common for stars to find themselves in the restaurant business.
The following are just a few:
Nyla - Britney Spears' new restaurant in New York. It's named for New York and Louisiana, her home state. So far, reviews have been lukewarm at best.
Madre's - Jennifer Lopez's new place in Pasadena, Calif. So far reviews have been pretty good.
Man Ray - Owned in part by Sean Penn, Johnny Depp and John Malkovich. There also is one in Paris.
Schatzi's - Arnold Schwarzenegger's restaurant in Los Angeles, which pays homage to his homeland of Austria.
160 Blue, Wave, Jordan's - These are a few of Michael Jordan's restaurants. Jordan appears to be seriously interested in his establishments; he pays attention to them and has very good operators.
House of Blues - Dan Akroyd has been very interested in these places. He may have his own money involved.
Dive – Steven Spielberg's foray into the restaurant business several years ago in Los Angeles. It was shaped like a giant boat and got huge visibility, but ultimately was hokey and had lousy food.
Planet Hollywood - Bruce Willis and Arnold Schwarzenegger are part ownesr. Fundamentally, they didn't do good food and a lot of people went through the door and found it interesting once, but didn't want to go back. A similar venture is Hard Rock Cafe, probably the most successful chain in the history of the business, which had good food that lured people back.
Bongos - this is one of the places owned by Gloria and Emilio Estefan. The two locations - one in Miami and one in Orlando at Disney World - seem to be doing quite well.
Justin's - P. Diddy's restaurant, which has been around for a few years. He is involved and so far the place seems to be doing well.
Tim and Nina Zagat say when it comes to restaurants, the name of a celebrity gives a great deal of visibility and therefore is good for initial public relations. However, if it doesn't perform, the crowds disappear. If you try a restuarant because it bears Bruce Willis' name and you get slop, you don't come back.
A key to success is whether the celebrity is really an owner or is just essentially licensing the name. Sometimes the celebrity isn't really involved amd shows up once in a while.
Thanks for reading CBS NEWS.
Create your free account or log in
for more features.