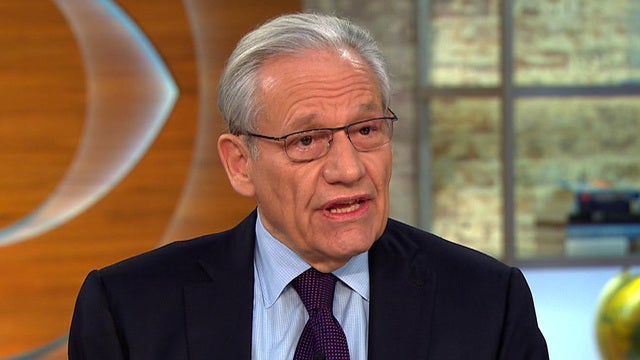 Washington Post sells itself to readership with new slogan
The Washington Post revamped its journalistic brand Tuesday night with a new slogan, labeling its reporting as a friend of American democracy, not the enemy.
The 140-year-old paper's adopted slogan "Democracy Dies in Darkness" is now on the website's homepage underneath the title.
Popularized by legendary American investigative journalist Bob Woodward, Washington Post Communications Director Shani George said the alliteration-bent slogan has been internally used by the media organization for years.
"We thought it would be a good, concise value statement that conveys who we are to the many millions of readers who have come to us for the first time over the last year," George told CBS News.
George said the slogan was orginally revealed last Friday not in response to President Trump's freewheeling Thursday afternoon press conference, but instead for the paper's launching of Snapchat Discover, a Silicon Valley-style reinvention in line with Amazon CEO Jeff Bezos' vision of building a younger, more mobile readership.
Bezos purchased The Washington Post for $250 million in 2013.
Woodward, who joined CBS' "Face the Nation" over the weekend, repeated the slogan in his response to a posed question regarding journalistic integrity and Mr. Trump's brandish attacks and railings against the media in person and on Twitter.
"The press is not that enemy. And the concern in the press is that we'll have secret government. That government does things that we should know about that we don't," Woodward said. "And the judge who said it got it right, democracies die in darkness. And so we're working against the darkness."
The judge that Woodward was referring to is US District Judge Algenon L. Marbley, who questioned an Ohio state attorney about voter suppression tactics during a 2012 court hearing. Shortly after the exchange, the judge's comments about transparency went viral, especially on progressive news organizations' websites such as The Atlantic and ThinkProgress.
So far, the new slogan has not reached the actual front page copy of the paper. But that might change. George said the paper expects to integrate the slogan across different mediums in the upcoming weeks.
In past 24 hours, Twitter users across the political spectrum have responded to the slogan in different ways, including some oddball parodies:
Thanks for reading CBS NEWS.
Create your free account or log in
for more features.