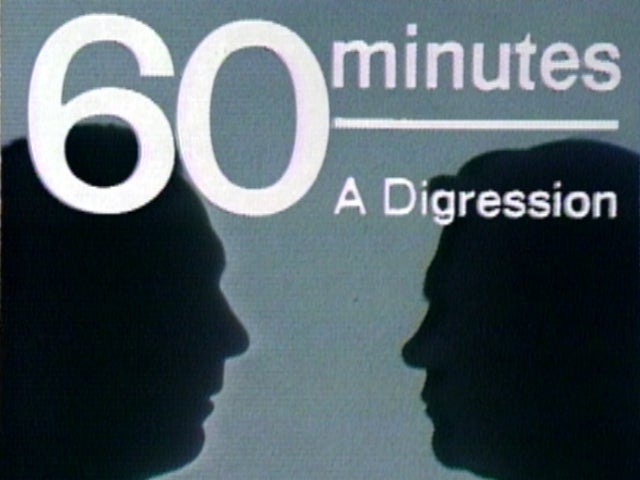 The Very First "60 Minutes"
It premiered September 24th, 1968 on a Tuesday night -- and it's filled with surprises.
The ticking stopwatch was nowhere to be found in our first episode, but Mike Wallace was there -- sporting a "Mad Men" suit and a hairdo to match.
Andy Rooney was there, too, making his television debut. But you've never seen him like this before. Andy's first piece was so unexpected, we had to show it to him and get his reaction.
Although it seems dated and a bit of a hodge-podge, the first broadcast also shows that 60 Minutes creator Don Hewitt had an idea that would work.
Most "news documentaries" at the time were an hour long. Known for his short attention span, Don decided to fill his 60-minute show with three separate stories -- each about fifteen minutes long.
He was also inspired by the eclectic content of magazines. In a 1968 press release, Don sold his idea as a mix of hard and soft: "The subjects might be anarchy in the cities, Charles De Gaulle, mini-skirts or Robert Kennedy."
"60 Minutes" started out airing every other Tuesday against the popular show "Marcus Welby M.D." At first, reviews were tepid. Daily Variety didn't like it all, saying the show "will have to do better." (Having looked at that first episode, we understand.) But The New York Times said "'60 Minutes' is something television has long needed." And Newsweek wondered out loud "why not do '60 Minutes' every Tuesday?"
Thanks for reading CBS NEWS.
Create your free account or log in
for more features.