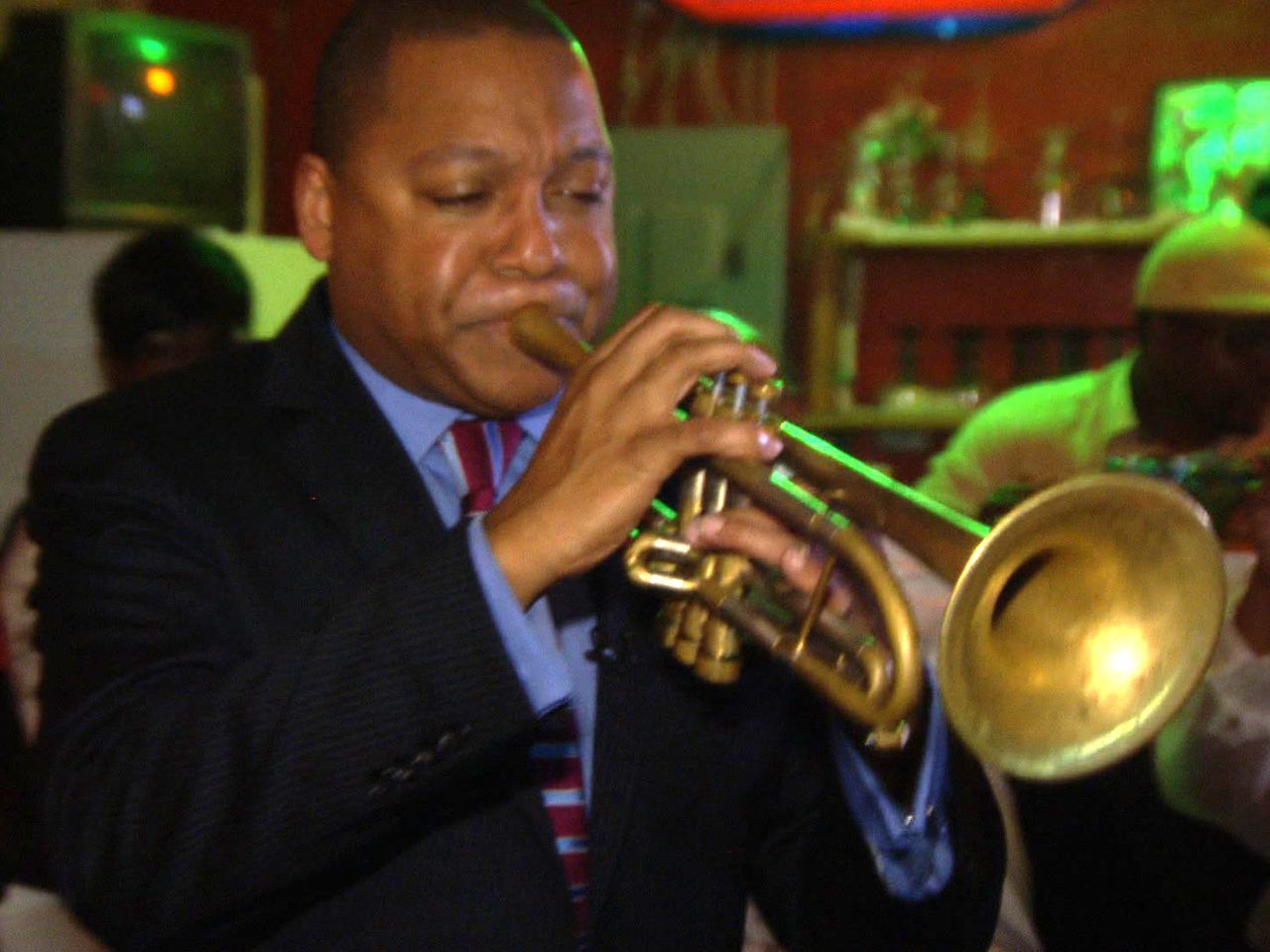 The rich history of "When the Saints Go Marching In"
(CBS News) The unofficial anthem of New Orleans, "When the Saints Go Marching In," has come to characterize the city known as the birthplace of jazz.
Local musician Trombone Shorty explained the anthem as "just one of those things...connected with New Orleans...it's just like Cafe du Monde...certain things are just a part of the fabric and the core of what we do here."
CBS News cultural correspondent and New Orleans native Wynton Marsalis said from Trombone Shorty to Louis Armstrong, every New Orleans musician grew up playing the beloved song.
The song originated as a 19th century Protestant hymn and remains a message of revelation and redemption. In 1939 Louis Armstrong -- or "Pops" -- transformed the spiritual into the timeless jazz tune of today.
"I think that's when it became a jazz standard and became part of the canons," jazz scholar Bruce Raeburn told Marsalis. "Once Pops touched it, everyone was going to listen to that."
Speaking to what accounts for the song's international popularity, Raeburn said, "I think it's the melody line, and I think it's the beat that we put on it. And I think it's the flocking call aspect of everybody."
But according to Raeburn, requesting a "Saints" rendition could cost you. In New Orleans' historic French Quarter, Preservation Hall charges twice as much for "Saints" requests and, sometimes, the stakes are even higher.
"In 1965, January 22nd, the bass player in Preservation Hall, Papa John Joseph, played 'The Saints.' I guess it was a request, and he turned to his bandmates and said, 'That about took everything out of me,' and died on the spot," Raeburn explained.
"So, you know, there is some combat pay involved in doing 'The Saints' as a request," he joked.
For Raeburn personally, the song speaks to the importance New Orleans culture places on tradition. "It doesn't mean you can't innovate," Raeburn explained, before adding, "but it means that you're always going to be aware of the tradition when you do that creatively. We really respect our past. We take it seriously."
To see Marsalis and his friends play "When The Saints Go Marching In," in full for "CBS This Morning," click here.
Thanks for reading CBS NEWS.
Create your free account or log in
for more features.