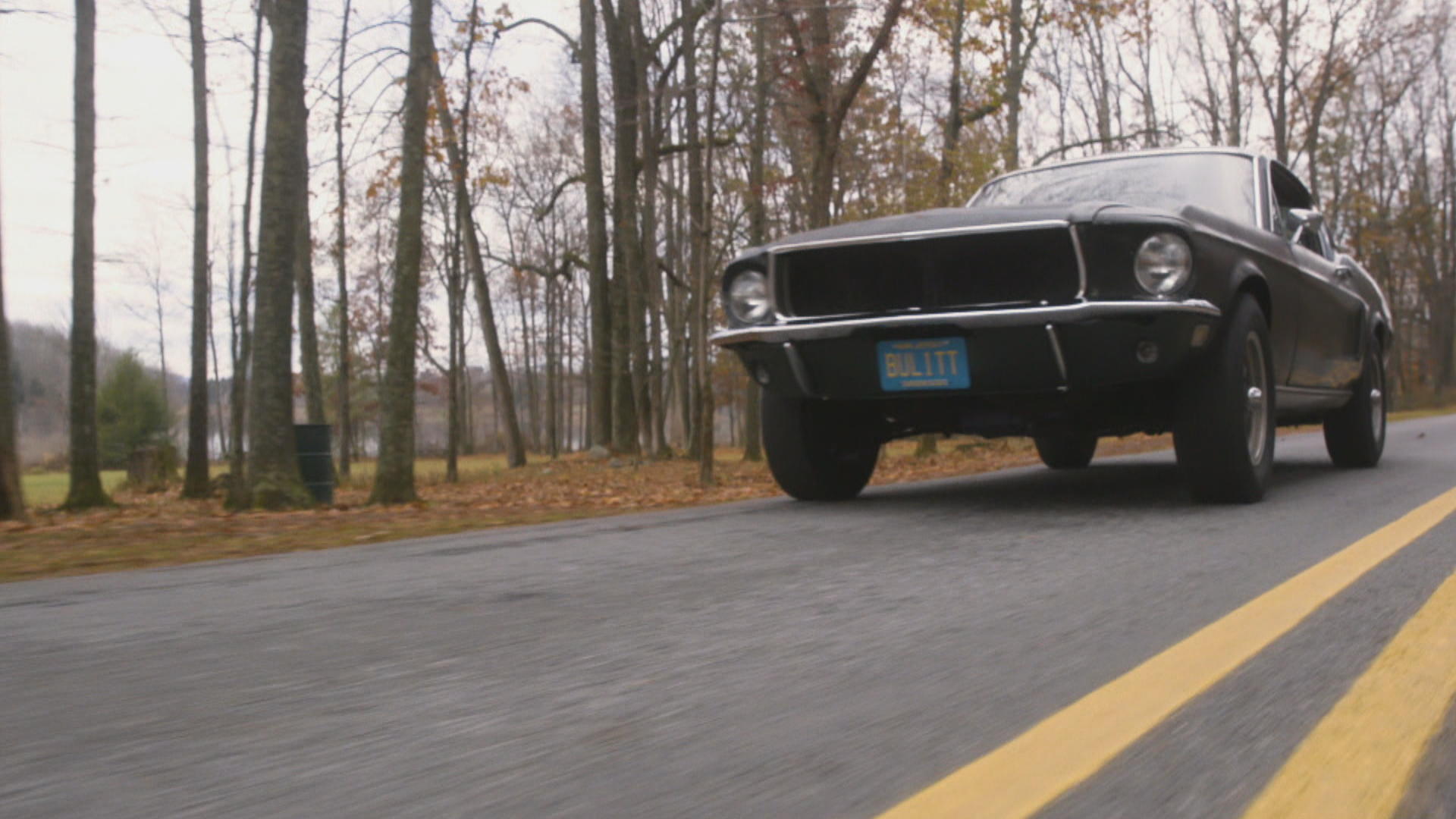 The return of a Hollywood legend: Steve McQueen's Mustang
DEARBORN, Mich. -- The Hollywood car chase was born during a thrill ride on the streets of San Francisco in the 1968 classic "Bullitt," when Steve McQueen chased the bad guys for almost 10 minutes on screen.
Man and Mustang, Steve McQueen and his classic car -- the epitome of cool. Even faster than McQueen's car was its disappearance after the movie -- until now.
"It was never meant to be a secret. It was just our car," said Robbie Kiernan.
She and her son Sean shared the family secret. In 1974, Robbie's late husband, Robert, saw an ad for the "Bullitt" Mustang in Road & Track magazine, so he bought it for $6,000.
"It was unbelievable -- I mean, we had seen the movie, and then to see the car," said Kiernan.
It still had the movie camera mounts, a huge hole cut in the trunk for the smoke machine and the bray of its 390-horsepower V8 engine.
"I taught at a Catholic school and the nuns heard the car and said, 'Well, there's Robbie,'" Kiernan said.
At one point, McQueen tracked the Kiernans down and asked to buy back what he called "my car."
"It was part of our family at that point. It had too many memories," said Kiernan.
The family retired their car in 1980. They garaged it, out of sight, on their family farm. But Sean recently restored it top to bottom, and the star power he now imagines behind the wheel is not Steve McQueen's.
"I see the car, I see my father," he says.
The Kiernans were ready to let everyone else see the car, too, and turned to Ford's chief Mustang designer Darrell Behmer for help.
"This is the best part in my mind, the Mustang coming in the rear-view mirror," Behmer said.
He still admires the movie star he fell in love with as a teenager, the "Bullitt" Mustang. At the carmaker's auto show this month, it unveiled the original "Bullitt" car -- restored to its faded glory -- and a tribute edition, the 2019 "Bullitt" Mustang.
"I was emotional seeing it go. It was just like a family member leaving the house," said Robbie Kiernan.
But for Behmer, he says it was "phenomenal" to see the car in real life, in its authentic condition.
Star power has staying power, just like old school cool.
---
For more information, head to the Historic Vehicle Association website, and see the trailer for "Little Pieces: The Untold Story of the Bullitt."
Thanks for reading CBS NEWS.
Create your free account or log in
for more features.