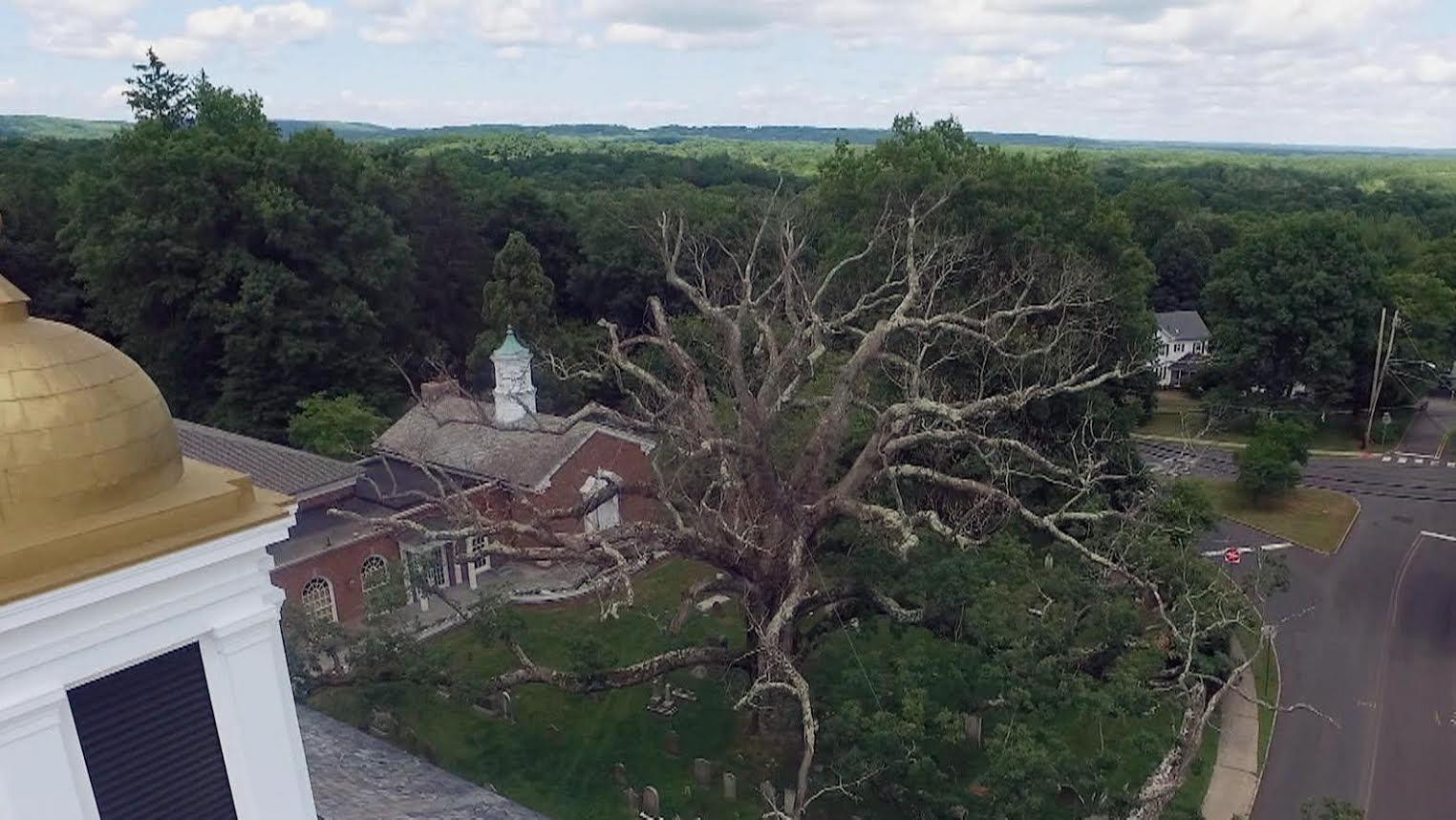 The oldest white oak tree in North America is on its last limbs
BASKING RIDGE, N.J. -- At the Basking Ridge Presbyterian Church in Basking Ridge, New Jersey -- they don't need stained glass to make their windows breathtaking.
Parishioner John Klippel says that for the entire 300-year history of this church, one of the most magnificent oak trees known to man has been filling the panes here. The church was intentionally built beside the tree and the town grew up around the church.
"Everybody that has ever lived here has recognized that tree as sort of a symbol of home," John said.
George Washington walked past it. Some of his soldiers are buried under it. The tree predates America and Columbus – pretty much everything we know came after this one, 600-year-old oak.
But now our matriarch is fading. After decades of leaning on cables and crutches, experts say the oldest white oak tree in North America is on its last limbs.
Local residents can't believe it.
"It just kind of feels like a part of the town is dying with it," one said.
At the barber shop, they said "yeah, no one thought about the tree dying. You know, it was one of those things that was going to go on forever."
One office worker agreed: "That's what a lot of people thought – it's always going to be here. But apparently it's not."
For the folks of Basking Ridge, it is very much a grieving process.
"Loss, or the anticipation of loss, is traumatic. I think people have to go through their own steps of reconciliation with it," John said.
For centuries, the tree has been an ever-present metaphor for preachers at this pulpit. Whether the lesson was perseverance or patience -- creation or resurrection, the tree has helped teach it all.
And soon will come its final lesson. Maybe a sermon about the cycle of life. Or maybe they'll all just take a minute to stare out the window one last time -- at the finest stained glass picture God ever created.
To contact On the Road, or to send us a story idea, email us: OnTheRoad@cbsnews.com
Thanks for reading CBS NEWS.
Create your free account or log in
for more features.