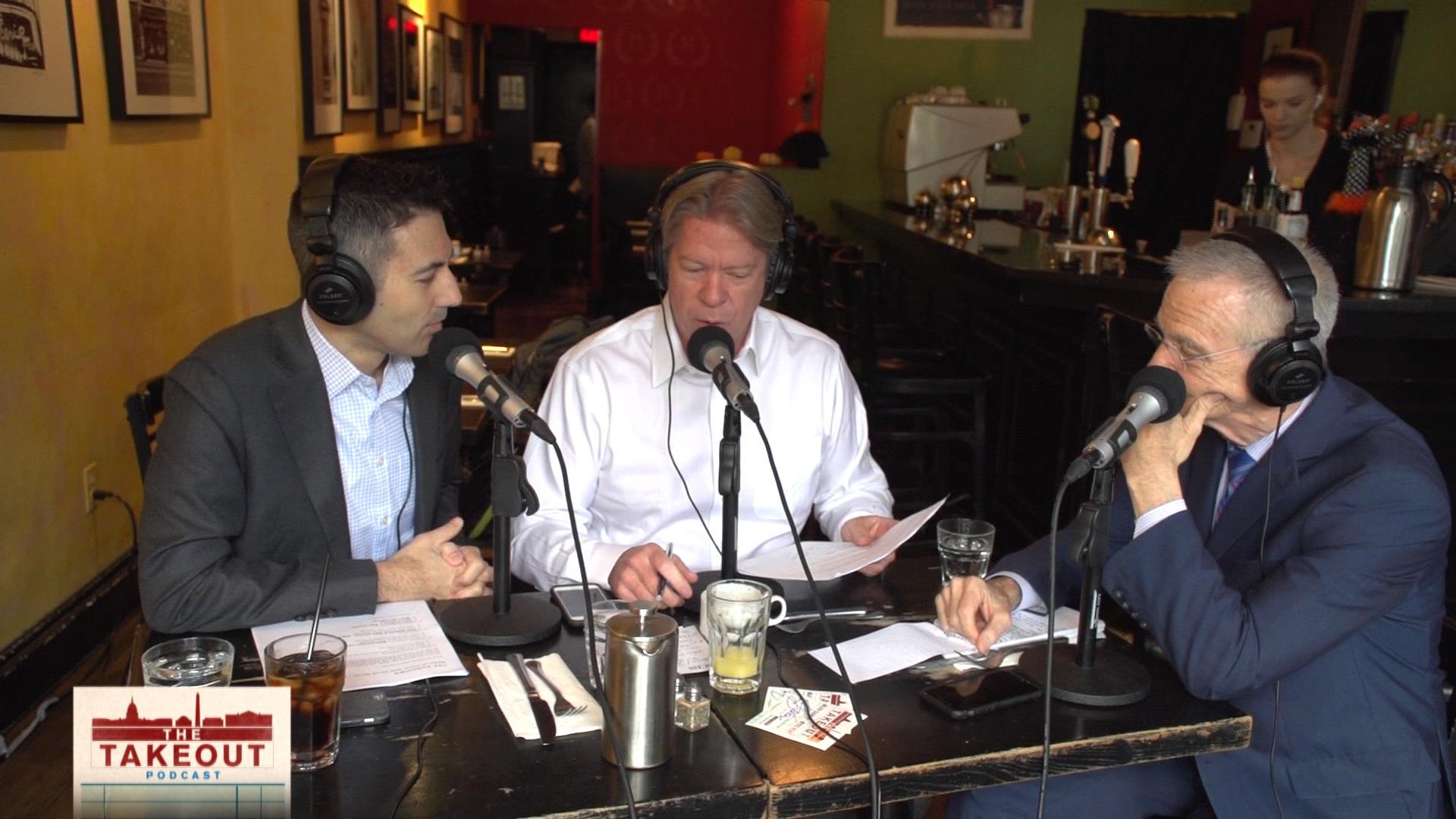 The Medal of Honor: "It's not glory"
What does it take to be on the receiving end of a Medal of Honor, the nation's highest military award?
"Well, it's not glory," CBS News National Security Correspondent David Martin said on a special episode of "The Takeout" podcast.
"Medal of Honor is the worst day in a soldier's life -- when everything went wrong. He lost some good buddies, and only by a fluke did he survive. You never want to tell a Medal of Honor recipient congratulations for 'winning' the Medal of Honor."
Martin, who has not only interviewed at least 20 recipients over his many years at CBS News, but has become intimately familiar with the men behind the harrowing stories, suggested that the honorees share a common outlook about receiving the most prestigious military honor conferred by the U.S.
"They say this is not a prize that you compete for. This is something you accept on behalf of soldiers you fought with," he said. "They all have survivor's guilt and no good explanation for why they weren't killed. And all of them, I mean, could just have as easily been killed if a bullet had been one inch away, because in many cases, they are running gauntlets of enemy fire and they're out there in the open."
On this episode of "The Takeout" podcast, Martin weaves the stories of Army Staff Sgt. Clint Romesha, Army Capt. Gary "Mike" Rose, Specialist Five James McCloughan, Marine Sgt. Dakota Meyer, Army Staff Sgt. Ryan Pitts, and Army Capt. Will Swenson together to illustrate just how stinging the pain surrounding this distinction can be.
Rose, the most recent recipient, was honored by President Trump at the White House October 23 for his "conspicuous gallantry during the Vietnam war" during a four day battle in September, 1970. At the time, Rose served as a Special Forces medic with a force consisting of Americans, Vietnamese and indigenous paramilitary Montagnard that was inserted nearly 45 miles inside enemy-controlled territory. He was on the last chopper out of a four-day mission, and facing a barrage of enemy fire, he saved the life of a crewman who had been shot through the neck.
This is what he told David Martin: "He was going into shock and I remember leaning down to him, and said – listen you stupid son of a bitch. If you're going to die, you'd already be dead. And he came out of shock."
Five decades later, Martin reported, Rose accepted the Medal of Honor on behalf of all the soldiers who fought in Laos.
"You just keep putting one foot in front of the other," Rose told Martin. "That's what you do. I mean, either that or you – you give up. Are you going to give up? No, you're not going to give up."
For more from Major and Steve's conversation with David Martin, download "The Takeout" podcast on Apple Podcasts, Google Play, Stitcher, or Spotify. New episodes are available every Friday morning.
Also, you can watch "The Takeout" on CBSN Friday and Saturday nights at 9pm ET/PT. For a full archive of "The Takeout" episodes, visit www.takeoutpodcast.com.
Producers: Arden Farhi and Katiana Krawchenko
Show email: TakeoutPodcast@cbsnews.com

Twitter: @TakeoutPodcast
Instagram: @TakeoutPodcast
Facebook: Facebook.com/TakeoutPodcast
Thanks for reading CBS NEWS.
Create your free account or log in
for more features.