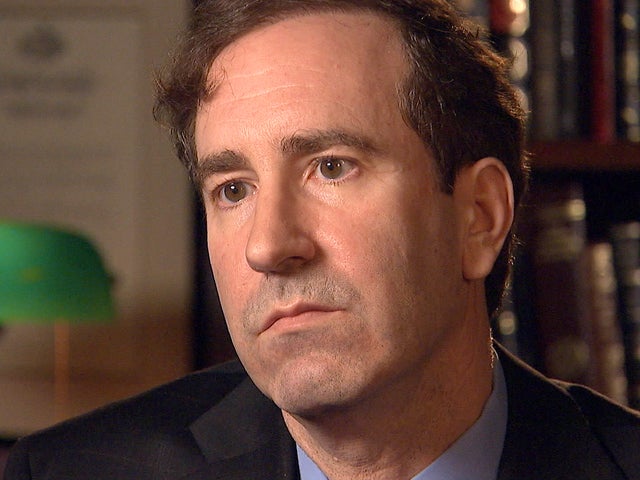 The man who tried to stop Madoff
It's bad enough that Bernie Madoff's Ponzi scheme left thousand of lives in financial ruin. It only gets worse when you consider the story of Harry Markopolos.
In 1999, while working as a financial analyst in a Boston investment firm, Markopolos was asked to figure out how Madoff's investments seemed to return such consistent dividends, year in and year out.
As Markopolos tells Steve Kroft in this March 2009 report produced by Andy Court, it only took him "five minutes to know that it was a fraud." What caught his attention most was that even though financial markets go up and down, Madoff's returns, as reported to his investors, consistently increased.
Using a baseball analogy, Markopolos told Kroft that it would be like a batter hitting .960 for an entire season.
Markopolos first took his concerns to the Boston office of the Securities and Exchange Commission in May of 2000. The SEC did not act. In October of 2001, Markopolos submitted more material to SEC. Again, nothing.
All together, Harry Markopolos made five separate SEC submissions outlining his concerns about Bernie Madoff, the last in April of 2008. Madoff was finally arrested on December 11, 2008.
Of course, that was far too late for people who had invested faithfully with Madoff, such as Shelly Ludlow. She was forced to leave her apartment, move in with a friend, and send her own mother into a Medicaid assisted living facility.
Len and Marge Forrest were also left destitute: they had invested with Madoff for 30 years. Two days before Len's 80th birthday, the couple discovered that what they thought was an eight-figure family fortune was actually non-existent and they were forced to sell both of their residences.
Thanks for reading CBS NEWS.
Create your free account or log in
for more features.