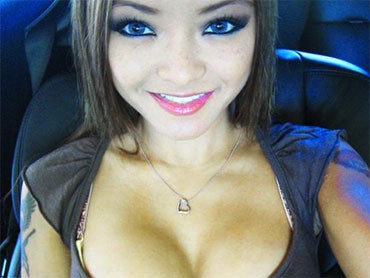 Rap music isn't just about the mean streets anymore. It's just as much about Wall Street.
The message is more about the bottom line than the racial line, and the audience is overwhelmingly white.
It's no wonder that rap has now surpassed country music as the nation's most popular genre after rock 'n' roll.
At 33, Jay-Z is one of the reigning kings of rap. He owns his own record label, clothing line and movie production company - generating almost half a billion dollars a year in sales.
It's an amazing achievement for a man who grew up in one of New York's toughest housing projects. And, as 60 Minutes II told you last fall, he's living the 21st Century version of the American dream, straight out of the 'hood.
Jay-Z talks to Correspondent Bob Simon in this Emmy-nominated interview.
---
Fifteen years ago, Jay-Z says he had no idea that he would be a wealthy superstar: "I had no aspirations, no plans, no goals, no back-up goals."

But now, Jay-Z has already sold over 15 million albums, and his personal fortune is above $50 million. When Simon first met Jay-Z at his studio, he was sitting alone, humming to himself. That's how he writes songs.

Jay-Z has produced a new album every eight months for the last six years. But he doesn't write down any of his lyrics before he records a song. It's a feat of memorization that came from necessity.

"I used to get ideas and I used to be running around, I used to be outside. I wasn't nowhere where I could write," he says. "Sometimes I used to run in the store, write 'em on a paper bag, put it in my pocket. But you only can put so many paper bags in your pocket, you know - and so I had to start memorizing."

Many say Jay-Z has the best lyrical flow of any rapper – that is, his ability to match his words to the music.

Can anyone else do it the way he does? "I think every rapper should feel like they're the best," he says. "I haven't heard no one do that."

And no one combines art and commerce quite like Jay-Z. On his 2002 summer tour, it was clear how he promotes all his products: the other artists on his label, his clothing line and his movie production company - all on stage. It was one giant commercial.

First, he previewed his movie "Paid In Full." Then he promoted all the rappers on his label. For the finale, company president Damon Dash demoed their newest product, Armadale Vodka.

It's not just about selling music - it's selling a lifestyle.

According to Dash, Roc-a-Fella Records makes between $50 and $100 million a year. Rocawear clothing made more than $100 million in 2001 and made $300 million in 2002.

Dash, however, wants more: "I want to be a $1 billion company."

Last fall, Jay-Z boarded a corporate jet to Albany, N. Y. Being a corporate chieftain means performing for a completely different audience. And this time, it's the suits at a company called Transworld, which owns and operates nearly 1,000 record stores across the country, including the Strawberries, Coconuts and Camelot chains.

The mean streets have come to Main Street. And the two cultures have a compelling common cause: making money.

Jay-Z wanted to generate excitement about his album, which is called "Blueprint II: The Gift and the Curse." But we wondered how these middle-aged retail execs would respond to strange sounds from the other side.
---
Life wasn't always so sweet for Jay-Z. He was born Shawn Corey Carter in 1969. He spent his childhood in the Marcy projects of Brooklyn. His father left him when he was 11, and he was raised by his mother, Gloria Carter, who recently came back and gave Simon a tour of the old neighborhood.

Gloria retired from a clerical job in 2002, and she never told her colleagues that she was Jay-Z's mom. She says, however, that she never suspected that her son would be a superstar.

In fact, she only realized how successful he was at a concert two years ago: "Little girls were fainting at Jay-Z and they were screaming and I just stood there and I was, like, 'He's really a star.' And of course some of my friends was there also and they was like, 'Duh.'"

She says she likes most of his music, but she wishes there was less profanity. Hearing this, Jay-Z laughs.

"But that's a reality, that's a reality," she says. "And that's the kind of society that we live in, as far as these people, these kids, are concerned."

At one point, when he was growing up, she said she was really worried about him, because of "the elements" of his neighborhood - crack and crime.

During the 1980s, the Marcy projects were among the most dangerous places in America. Jay-Z often writes songs about his time there, including the day he shot his older brother in the shoulder for stealing his jewelry. He was only 12 years old.

The lyrics to that song say: "Saw the devil in your eyes, high off more than weed, confused, I just closed my young eyes and squeezed, what a sound, opened my eyes just in time to see you stumbling to the ground."

"I wouldn't feel comfortable talking about that on TV, it's not cool," says Jay-Z. "That's a bit over the line."

However, he admits that the height of the crack epidemic was a rough time: "Especially in that neighborhood. It was a plague in that neighborhood. It was just everywhere, everywhere you look. In the hallways. You could smell it in the hallways."

"Back then, it was like, I would say it was, like, two things," he adds. "It was either you're doin' it or you was movin' it."

At that time, he says he would have been considered a hustler, a drug dealer.

"That's a harsh word, yeah, yeah," says Jay-Z, who admits that his mom didn't know he was dealing crack. "She had a lot of trust in me, she gave me a long leash, and she let me, you know, learn on my own."

"The story goes that when you got to the end of the leash, and you were dealing drugs, somebody tried to kill you. Is that right," asks Simon.

"Yeah, I was shot at before," says Jay-Z.

In fact, he was shot at three times, from just six feet away. Miraculously, none of the bullets hit him.

But it was then when Jay-Z traded in the crack game for the rap game. It was nothing new to him. He'd been rapping since he was a kid. In fact, he was the neighborhood champ. But nobody would sign him. So together with Damon Dash and some friends, Jay-Z started selling CDs out of his car. That's when he started Roc-a-Fella records. And the rest is history.
---
Some have said that the success of Roc-a-Fella comes from its hustler mentality. Dash agrees: "Entrepreneurial, hustler, say it whatever you want to say it - just that hunger to make money, and to make your situation better."

But just as Jay-Z was beginning to be recognized as an entrepreneur, he fell back into his old hustler ways. In 1999, he stabbed record executive Lance Rivera at a nightclub. Police say he thought Rivera was bootlegging his music. He was sentenced to three years of probation.

"I think it was a wake-up call, and the calling card for me that - to let me know, like, it could just all go down the drain; like, it could all be taken away from you," he says, promising it will never happen again.

Since the stabbing, Jay-Z has gone on to make four more successful albums.

Before Simon left, Jay-Z asked his engineer, Guru, to play one last song, to let us know how far he had come - and how he did it "his way."

It was a rap that sampled and reworked Frank Sinatra's "My Way."

"It makes sense," says Jay-Z. "It's not just hippity-boppity-skee-bop."
Thanks for reading CBS NEWS.
Create your free account or log in
for more features.