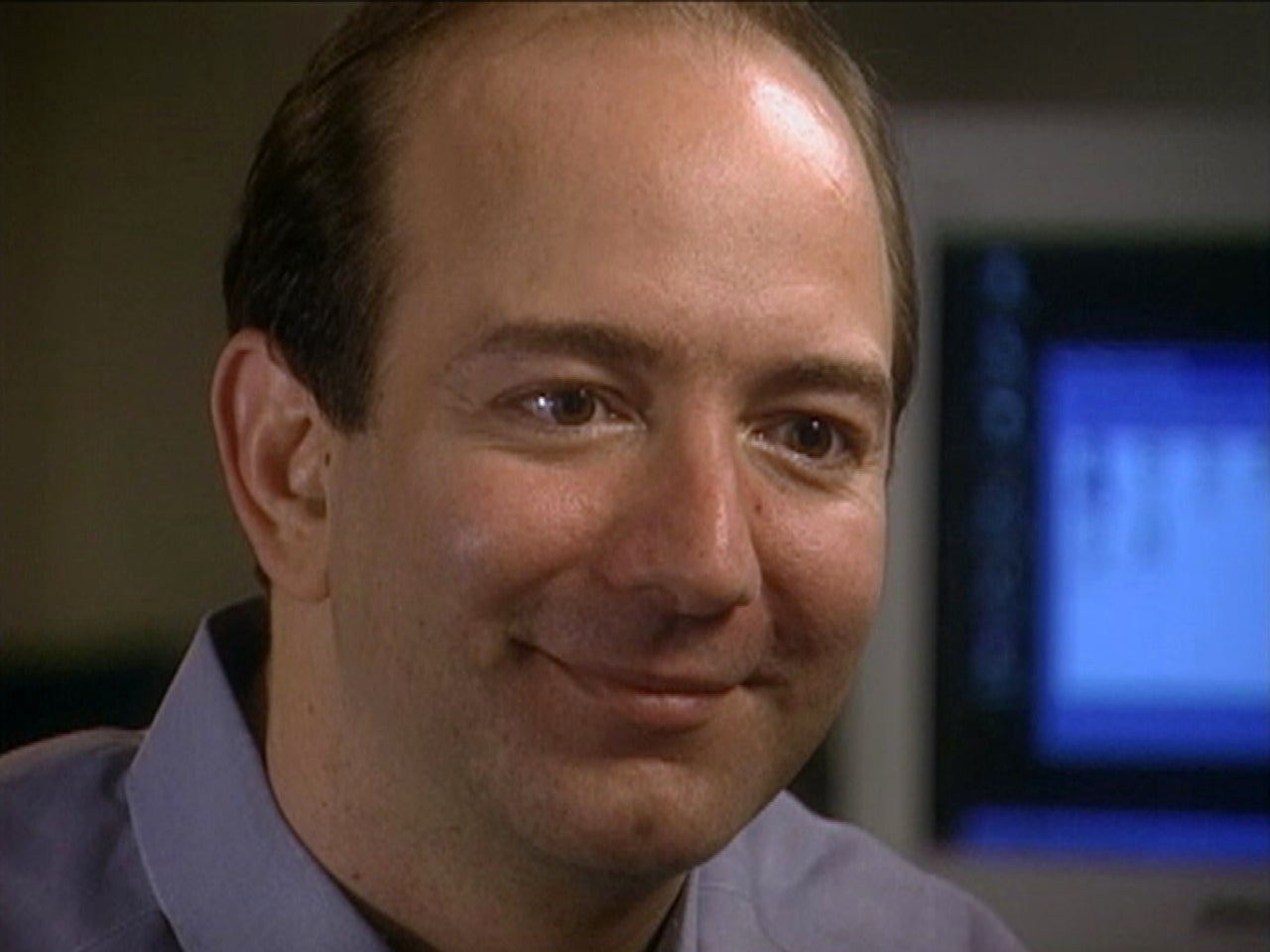 The Jeff Bezos of 1999: Nerd of the Amazon
When 60 Minutes first met Amazon CEO Jeff Bezos in 1999, we dubbed him "Nerd of the Amazon." It was a label correspondent Bob Simon said Bezos wore with pride.
"He said he was a nerd, had always been one, and wasn't ashamed of it," Simon told 60 Minutes Overtime. "He didn't exude power, he exuded thought."
All that nerdiness made it difficult, at times, for Simon to understand Bezos. When Simon asked him about his main goal in life, Bezos said this: "It'll sound geeky to you, but it was a regret minimization framework."
"When I asked him what that meant, he said that when he gets old, he doesn't want to look back on his life and have too many regrets," explained Simon. "I could understand that--it is English. But 'regret minimization framework'? That's coming from a very special kind of mind."
Today, Amazon sells everything from kayaks to medicines to groceries to reading devices. The company's headquarters in Seattle has grown into a 14-building campus.
But in 1999, the company was only five years old and was known primarily as an online bookstore. Back then, Amazon's headquarters was limited to a single old building with a pawn shop, pornography store, and a wig shop for neighbors. Simon noted that the office looked more like a college dorm than a corporate headquarters.
Despite his success, Bezos was using a door as his desk and driving around town in a Honda.
"It was clear that Maseratis and yachts didn't mean anything to him," Simon told Overtime. "He didn't have an extravagant lifestyle. He just wanted to be able to think his thoughts and see where they would lead."

Thanks for reading CBS NEWS.
Create your free account or log in
for more features.