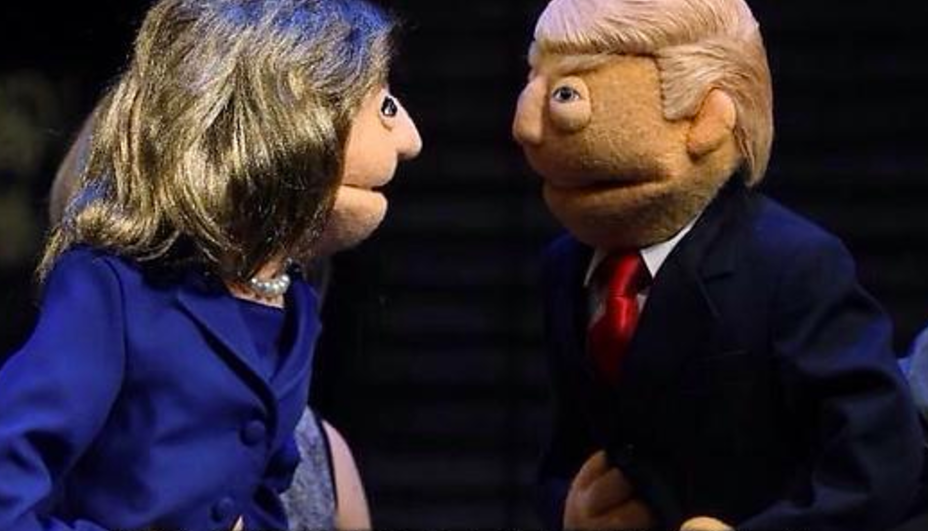 The internet can't get over Donald Trump's response to being called a "puppet"
It's clear Donald Trump did not enjoy being called a "puppet" during the final presidential debate on Wednesday by Hillary Clinton as she discussed his relationship with Russian President Vladimir Putin.
"Everything I see, [Putin] has no respect for this person," Trump said.
"Well, that's because he'd rather have a puppet as president of the United States," Clinton fired back.
"No puppet. No Puppet," said Trump, shaking his head.
"It's pretty clear...," Clinton continued, as Trump interrupted: "You're the puppet!"
Trump later said that he's never even met Putin, and that he "is not my best friend."
But by that point, Twitter users were already sharing photos and memes of puppets to mimic his response, using the phrase: "NO YOU'RE THE PUPPET."
There were already more than 35,000 tweets about the topic by the end of the first half of the debate. It was also the "top moment" of the debate by 9:45 p.m. ET, according to Facebook.
And the internet is loving it.
"'NO YOU'RE THE PUPPET' is trending, oh my god yes," one user tweeted.
Several called Trump's response childish, while others defended the Republican presidential nominee.
"'NO, YOU'RE THE PUPPET!' A presidential candidate just went straight up preschool on his opponent," one person tweeted.
"'NO YOU'RE THE PUPPET' shows how truly childish our election system has become," someone replied.
"'NO YOU'RE THE PUPPET' Call it childish, but he's actually right," another fired back.
The debate may be over, but there's no sign of the puppet madness ending any time soon.
Thanks for reading CBS NEWS.
Create your free account or log in
for more features.