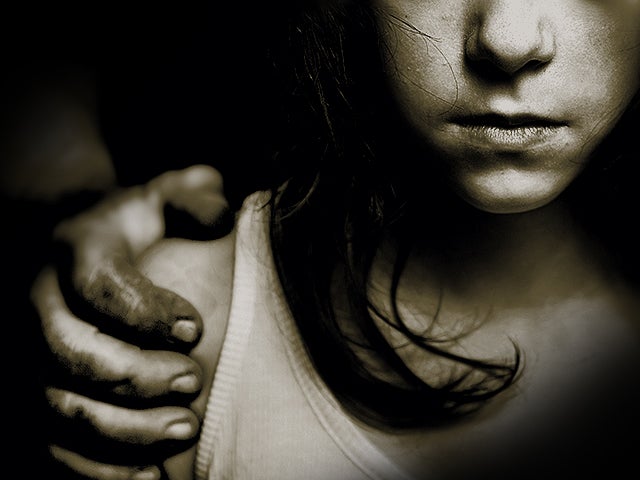 The forgotten children: Investigating sex-trafficking in America
Update: Destiny Butler, whose case was featured in this story, was found in upstate New York by Detective Edward Scali from the NYPD's Missing Persons Unit on Friday April 18, 2015. Her mother, Inga Bearden, told CBS News that Destiny is in the custody of child services in a non-secure facility. "I was surprised by how she sounded - it's still the same Destiny but there's that loss of innocence you can hear in her voice," said Bearden, who has spoken to her daughter once over the phone and has not seen her in-person yet. A spokesperson from the New York City Administration for Child Services declined to comment, explaining that the agency operates under strict privacy laws regarding minors. Although the case is now closed with the NYPD, the Queens County District Attorney's office confirmed that their Special Victims Bureau, which handles cases involving sex crimes and child abuse, is further investigating the circumstances surrounding Butler's 15-month disappearance.
NEW YORK - On an October afternoon in the office of his private investigation firm in Williamsburg, Brooklyn, Joe Mazzilli - a former New York City cop who started the "Pimp Squad" in the late 1970s - sat at his desk, reviewing dozens of papers. He was preparing to meet yet another distraught parent whose child had gone missing.
"I want everything in my head, everything about your daughter. So let's take it from the top - the day she ran away," said Mazzilli, looking up at the mother of the missing 14-year-old girl whose face was splashed across some of the papers he had been reviewing. Their initial greeting had been brief: Mazzilli was straightforward in every aspect of handling a given case.
The girl, Destiny Butler, had been missing nearly eight months and her mother, 43-year-old Inga Bearden, was frustrated by the NYPD's lack of progress in the case. Mazzilli is no stranger to cases like Butler's. He formed his firm's "runaway squad" around 10 years ago and says he's dealt with hundreds of missing children cases.
"When they get on the street, these kids, it could be a matter of days before they get exploited. And most of the time it is--days. Especially young girls," Mazzilli said after Bearden had left his office.
By "exploited," Mazzilli meant children who are forced into prostitution - those who are victims of sex trafficking.
Sex trafficking is a crime most people associate with foreign women or girls -- from Latin America, Asia, or Eastern Europe -- but pimps and criminal gangs across America are increasingly targeting runaways from the U.S., typically teenagers from disadvantaged backgrounds, who they force into prostitution. Experts say that the nature of the crime and the organized gang networks involved make it difficult to estimate exactly how many children are victimized, but according to the FBI, up to 300,000 children across America could be at risk. The Bureau classified human trafficking as the third largest and fastest growing criminal enterprise in the world. Anti-sex trafficking groups estimate that, annually, it's a $10 billion business in America alone.
After spending much of his NYPD career working with the department's vice unit, Mazzilli continues to track the victims of pimps and gangs. His current "runaway squad," which works cases pro-bono and operates in Florida and Texas in addition to New York, consists of a handful of mostly retired cops who work to rescue missing children.
"I've been doing this a long time, since the 70s, with the flamboyant pimps. ... In those days, they used to round up prostitutes for loitering, and bring them to the cells, and we had signs there - things like 'If you wanna get out of the life, if you're a runaway, contact Mazzilli - all confidential.' So, we got a lot of calls."
Mazzilli said the circumstances of Butler's case are all-too familiar: a teenager from a broken home or rough neighborhood falling victim to a predator. These predators increasingly use digital technology - namely mobile phones and social media - to lure their victims.
"There were texts going back and forth from this child, this 14-year-old - naked pictures," said Mazzilli, after Bearden had described how her daughter's cellphone contained inappropriate messages. "From the get-go, it's a clear case of exploitation."
Butler was reported missing last February. Bearden was referred to Mazzilli last October through a comment on a Facebook page she set up to raise awareness about her daughter's disappearance. Bearden said she approached Mazzilli, feeling the police hadn't been helpful - a sentiment shared by several parents of child sex trafficking victims that CBS News spoke with.
CBS News sent several requests to the NYPD for information about how cases involving runaway minors are handled. A spokesperson said that they cannot comment in general, but wrote in an email that the detective assigned to Destiny Butler's case last updated Bearden on the case on Jan. 28.
While Mazzilli wishes the NYPD would be more willing to collaborate with him and other retired cops, he insists it's often not the officer's fault if cases don't seem to move forward quickly.
"Police departments across the country can't take on all these case. I mean, they can take these cases on, but how much attention can they give each one when so many kids go missing?" said Mazzilli.
Eight hundred thousand children go missing every year across the country, according to the National Center for Missing and Exploited Children, an agency set up by Congress that works with the FBI and the Department of Justice to rescue missing children. With the rise of the Internet as a tool for pimps and gangs to cultivate and traffic victims, the number of these crimes is increasing.
"The Internet now has become the number one place for the sale of children for sex," Staca Shehan, the Director of the Case Analysis Division at the National Center told CBS News.
"Unfortunately this crime and the amount of kids we know to be victimized is increasing," said Shehan. Last year, 1 in 7 endangered runaways reported to the center were sex-trafficking victims, according to Shehan. In 2012, that number was 1 in 8.
According to their website, the center has received almost 3 million reports of suspected child sexual exploitation over the past 17 years. The biggest threat to these runaway children - in hundreds of cities and small towns across America - are gangs.
Shehan said it was "crucial" for parents to report their child missing to the National Center hotline: "I would like to stress to them, please make that the first thing you do." One thing the center prioritizes is the monitoring of commercial websites for evidence of sex-trafficking crimes. These sites are easily accessible while regularly advertising the sale of young women for sex, many of whom look underage.
Missing children, including those classified as runaways, are often lured by predators online. Sometimes, they're drawn away from home to different states. Sometimes gangs will move them around within a given city, around a state, and even across state borders. The average age of entry into this kind of exploitation is 12 to 14 years old.
"[Predators] get the vulnerability and they get just how significant it is to prey on that vulnerability," said Lauren Hersh, director of Anti Trafficking Policy & Advocacy at Sanctuary for Families. She recently helped launch a high-profile campaign called the New Abolitionists to raise awareness about the issue of sex-trafficking as "modern-day slavery."
Hersh was a prosecutor in the Brooklyn District Attorney's office for almost nine years. She helped set up their pioneering sex-trafficking unit in 2010. To date, the unit has indicted about 80 defendants. District Attorney's offices around New York work with units like the New York City Task Force Against Trafficking, set up in 2000 around the time Congress passed its first piece of anti-trafficking legislation. Since then, six other anti-trafficking laws have passed nationwide, according to the State Department, which monitors the issue because of its overlap with immigration.
Despite the recent legislation, advocates for sex-trafficking victims say much more needs to be done to combat the issue.
"Sex-trafficking is one of the most violent felonies and yet the law recognizes it as a non-violent felony," said Hersh. "If a person, let's say a man, has sex with a child and commits statutory rape, he receives a higher penalty than if that same person has sex with that same child but hands her a $20 bill."
The relatively weak penalties is one of the reasons that very few sex-trafficking victims file charges against their exploiters. Additionally, many are wrongly classified as prostitutes and could face charges themselves.
Fear is another reason why victims don't seek to prosecute their abusers, since sex-trafficking and gang violence are often connected.
"It's tied to gang activity. These people don't care if they kill people. My hands are tied," said Erica, a mother of a sex-trafficking victim from Queens, who asked CBS News to only use her first name. She had turned to Mazzilli three years ago after her daughter had been missing for almost six months and police couldn't find her.
"That was really hard. And just knowing that as a mother I couldn't protect her, that was even harder. I don't think they realize that teenagers who go missing are at higher risk, and these predators know that."
The girl had been forced into prostitution at age 15 by the Bloods, a notoriously violent street gang. As mother and daughter sat together on a recent afternoon in their home, the now-18-year-old, who asked CBS not to use her name, described how her pimp held her hostage in a house in Brooklyn, along with a handful of other girls - some of whom were also underage.
"We were expected to bring back $500 every night, and if you didn't, that's when he would get violent," she said. She added how the so-called clubs he took her to were deliberately set up to help gangs run their sex-trafficking operations.
"It's like they were made for that," she said. "There's a lot in Brooklyn, some in Manhattan. ... You dance a little bit, whatever, then you go in the back, do what you need to do, then come back out and that was the order."
Like criminal gangs all over the U.S., gangs in New York profit enormously from sex-trafficking. It's not only the sale of children for sex online or in makeshift clubs -- gang members sometimes work with hotels and motels that facilitate sex-trafficking.
"We have a lot of work to do, and not just going after traffickers and buyers, but to make sure location are held accountable as well," said Hersh on a recent afternoon in the East New York neighborhood of Brooklyn. She pointed to a hotel implicated in one of her past cases, involving the Bloods.
"These gangs are very good at teaching these victims: there's ramifications if you talk," said Mazzilli. "They need to tweak the law to go after them for racketeering."
The Unites States House of Representatives recently passed four anti-sex trafficking bills and is considering an additional eight that are expected to pass in the coming days. These proposed measures comes around the time of the Super Bowl, an event that draws a large amount of sex-trafficking. Last year, the FBI arrested more than 45 pimps and recovered 16 juveniles during a sting focused on child sex-trafficking during the Super Bowl season.
"Everyone needs to be put on notice - if you buy or sell an individual like a commodity, the law is coming after you," said Rep. Chris Smith, R-N.J.
The newly convened 2015 New York State legislature is also considering anti-sex trafficking legislation: the Trafficking Victims Protection and Justice Act would enhance protection and provide services for sexually exploited children.
But while advocates wait for stronger legislation, Joe Mazzilli will continue doing what he can to make a difference.
"I'm gonna keep doing this as long as I can do it," he said, as he continues to investigate the disappearance of Destiny Butler. Her case is currently active in New York and in Michigan. No suspects have been arrested, and to date, no one has been ruled out as a suspect. Mazzilli remains confident he will find her.
"This is the highlight of my career," said Mazzilli. "I'm here to find a kid, so if you're in my way, you've got a problem."
Thanks for reading CBS NEWS.
Create your free account or log in
for more features.