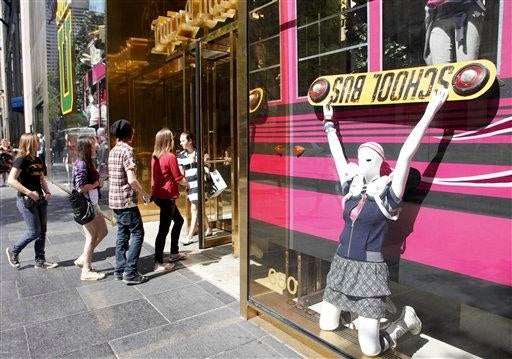 The Explosion At Texas City
Next week, one of the world's largest oil companies, BP, will go to court in Galveston, Texas, to face a young woman who says the company killed her parents. As correspondent Ed Bradley reports, the woman's parents were among 15 oil workers who died in an explosion last year at BP's refinery in Texas City, Texas. At least 170 others were also injured in the blast. It was the worst workplace accident in this country since 1989.
60 Minutes spent the last three months investigating the explosion at Texas City, and what we found was a failure by BP to protect the health and safety of its own workers, even though the company made a profit of $19 billion last year.
60 Minutes also found evidence that BP ignored warning after warning that something terrible could happen at Texas City.
---

The BP refinery in Texas City extends over nearly two square miles on the outskirts of Galveston. It's the third largest refinery in the U.S. On March 23, 2005, BP employees and contract workers began an especially dangerous procedure: re-starting a unit that had been down for repairs. They began to fill a tower with gasoline. The tower overflowed, and the excess gas flowed into a back-up unit, which then also overflowed and sent a geyser of gasoline into the air. Pat Nickerson, a 28-year veteran of the Texas City refinery, was on site that day, driving his truck to an office trailer.

"I looked down the road. It looked like fumes, like on a real hot day, you see these heat waves coming up and then, I saw an ignition and a blast. Then my windshield shattered. The roof of the vehicle I was driving caved in on me," Nickerson recalls.

The plume of gas had formed a massive vapor cloud on the ground, and an idling truck likely had ignited the fumes. The blast pulverized several office trailers full of workers parked nearby.

Nickerson began digging through the wreckage looking for survivors. "Out of the corner of my eye, there was somebody on the ground," he remembers. "A guy named Ryan Rodriguez, and he was just kind of staring at me. He couldn't move because his face was so, you know, deformed and everything from the blast. And some, you know, bones and stuff that were you know protruding from his chin."

Nickerson says Rodriguez eventually died in the ambulance.

Twenty-one-year-old Eva Rowe was driving to Texas City to visit her parents, who worked in one of those trailers.

"I was at a gas station about 45 minutes away. Some man inside said that the BP refinery had exploded," Rowe remembers. "I called my mom. And my mom didn't answer, and that's not like my mom. She always answered."

It was hours before Rowe learned what had happened. "A worker who actually worked at the plant collapsed to the floor crying, telling me he was so sorry that he couldn't find my parents, that he'd been looking for them since the explosion happened. So then I knew," she recalls.

Eva Rowe's parents were among the 15 who died that day in Texas City.

"My parents were my best friends, they're all I had. My life ended that day. BP ruined my life. It ended my life. That day I had to start all over," Rowe tells Bradley.

In the aftermath of the explosion, BP blamed the disaster mostly on operator error and fired six employees. 60 Minutes went to Texas City to investigate further. BP officials gave the 60 Minutes team a tour of the refinery, but they declined our request for an on-camera interview. They referred our team to their own report on the explosion, which concluded there was "no evidence of anyone consciously or intentionally taking actions or decisions that put others at risk."

But when 60 Minutes spoke to the chief government official who has been investigating the explosion, she told Bradley that is not true.

"The problems that existed at BP Texas City were neither momentary nor superficial. They ran deep through that operation of a risk denial and a risk blindness that was not being addressed anywhere in the organization," says Carolyn Merritt, who was appointed by President Bush to be chairman of the U.S. Chemical Safety Board, the federal agency which investigates all major chemical disasters.

"These things do not have to happen. They are preventable. They are predictable, and people do not have to die because they're earning a living," Merritt says.

Asked if she thinks this accident could have been easily prevented, Merritt says, "Absolutely."

Over the past 18 months, Merritt's investigators found problems at Texas City just about everywhere they looked: antiquated equipment, corroded pipes about to burst, and safety alarms that didn't work.

"There were three key pieces of instrumentation that were actually supposed to be repaired that were not repaired. And the management knew this," she says.

"Nothing was done about it?" Bradley asks.

"They authorized the startup knowing that these three pieces of equipment were not properly working," Merritt replies.
"So you had critical alarms, critical safety mechanisms which were known by management to be faulty, and they weren't fixed?" Bradley asks.

"That's correct," Merritt says.

That, says Merritt, is just part of what went wrong in Texas City. BP's own rules require office trailers to be parked at a safe distance from dangerous operations, but BP had placed trailers full of workers in an open area, right next to the unit being filled with gasoline. BP also failed to tell the workers in those trailers about the dangerous operation about to take place close by.

"There was not a thing said about that unit starting up," says Pat Nickerson.

"So if I understand you correctly, that morning there was a safety meeting. The plant was about to start up the unit, which is an especially dangerous procedure, but none of the workers were told about this at the safety meeting?" Bradley asks.

"Nothing was said," Nickerson says.

Asked how many people were at the meeting, Nickerson says, "Three, four hundred people."

"Placing a trailer during a startup operation that's going to be full of people without any warning is the telltale sign that you've lost that understanding and realization of the very risk of what you do," says Merritt.

BP, formerly known as British Petroleum, is now one of the world's three largest oil companies, with headquarters in London and assets that stretch from Alaska to the Caspian Sea. The company got as big as it is today by acquiring old companies at cheap prices, and then relentlessly cutting costs - that according to Matt Simmons, chairman of a major energy investment banking firm.

"Their reputation as what a fabulous company they were got created because they made more money than anyone else did on old assets," Simmons says.

Asked if they did do that cutting costs, Simmons says, "Well, they had to. But I don't think it was obvious to anybody until now you look back with the benefit of hindsight, they obviously cut way too many costs."

"Couldn't you argue that BP had to cut costs in order to stay profitable, in order to stay in business?" Bradley asks.

"Absolutely, absolutely, but then the question becomes at what point do you basically go beyond normal cost-cutting and you're in to reckless behavior," Simmons says.

But BP's senior executive in charge of refineries, John Manzoni, denies that. He told lawyers in this deposition that budget cuts never compromised the safety of BP's employees.

"I don't believe it's the case ever that we short-changed budgets on safety issues," Manzoni said during the deposition.

"If in this trial someone says that BP puts profits over the safety of its people, what would be your response to that?" Manzoni was asked by a lawyer.

"My response would be that is not how we run the company," he replied.

But when BP acquired the Texas City refinery from Amoco eight years ago, the plant already was in a state of disrepair. Instead of spending money to revitalize the plant, BP executives in London told their refinery managers world-wide to cut their budgets.

"Twenty-five percent of their fixed costs were cut. And when you cut that much out of a budget in a facility, you lose people, you lose equipment, you lose maintenance, you lose trainers," Merritt says. "Our investigation has shown that this was a drastic mistake.

"So, as the Texas refinery got older, and needed more maintenance, more attention to safety, BP cut the budget in those areas?" Bradley asks Merritt.

"Yes," she says.

Asked if there is a direct relationship between the budget cut and the disaster at Texas City, Merritt says, "We believe there is."

One of the best examples, she says, is on the very unit that caused the explosion. In the ten years leading up to the disaster, there had been eight major gasoline vapor releases on that unit – any one of which could have been catastrophic. Most refineries install safety devices, called flares, to burn off excess gasoline to avoid disasters. BP chose not to. Brent Coon is a Texas lawyer representing several victims suing BP. He will argue in court that by failing to install flares, the company knowingly put lives at risk.

"They knew that if they didn't fix these thing, they were increasing the risk, unnecessarily increasing the risk, of something major happening," Coon says.

"So why were they still using them in Texas City?" Bradley asks.

"Because it cost several million dollars to get rid of them," Coon says. He says the company made about a billion dollars a year at that one plant.

"So there's money there to replace them," Bradley asks.

"Sure. Well, Ed, the deal is you want to make a billion dollars or do you want to make $998 million? They chose to make a billion dollars," Coon says.

There is evidence that Texas City's own plant manager, Don Parus, was dismayed by unsafe conditions at the refinery and even tried to get the attention of his bosses in London. He showed them a report revealing that most workers at the refinery felt the plant was unsafe: one worker wrote "the equipment is in dangerous condition and this is not taken seriously." Another wrote "this place is set up for a catastrophic failure."

"What do you do you when you realize that everybody at the plant says this place is about to blow up?" Coon asks.

He says the company didn't do much. "Two months later the plant blew up," Coon says.

Before the explosion, plant manager Don Parus did persuade BP London to increase spending at Texas City, but he has now acknowledged in a deposition that it was too little, too late.

60 Minutes has learned BP did have time to fix what was wrong at the refinery. Two and a half years before the explosion, the company's own safety experts sent a report to London that actually predicted what would happen. It warned that the history of petroleum leaks at Texas City created "…the potential for a major site incident…."

And yet, BP's top refinery executive John Manzoni said under oath that he only learned of serious safety concerns at the refinery on the day of the explosion.

"The 23rd of March, 2005," he said during the deposition.

"Before that you had no idea there was a risk of catastrophic injury?" he was asked.

"No. I think had I been aware that we could have had a catastrophic failure, we would have taken action earlier, different action," Manzoni replied.
"Are you telling me there were not members of management who were quite aware there was a great risk of harm to people at Texas City before this explosion occurred?" he was asked.

"I believe that there were, I believe that nobody knew the level of risk at Texas City, because if they had known, I have absolutely no doubt we would have taken different and substantively different actions," Manzoni answered.

Last week, the company sent 60 Minutes a letter which said: "BP accepts responsibility for the explosion and fire at the Texas City refinery. We are deeply sorry for what occurred and for the suffering caused by our mistakes."

The company has set aside $1.6 billion to settle lawsuits with victims and survivors. If every plaintiff settles and the case never goes to trial, many damaging internal BP documents will remain under court seal. Eva Rowe, who lost both of her parents, says she won't go along with that. Hers is the lawsuit against BP that goes to court next week.

"To BP my parents were just another number. To them, they're replaceable," Rowe says. "To me they weren't just a number. They're somebody."

"A lot of people who suffered terrible losses that day have already settled with BP. Has BP offered to settle with you?" Bradley asks.

"Yes," she says.

"And they've offered you, I assume, a substantial amount of money?" Bradley asks.

"I want everyone to know what they did, you know. If we settle and all, everything we know has to remain confidential. I don't want that to happen," she says.

"So you're willing to go to trial?" Bradley says.

"I'm ready," Rowe says. "I'm ready to go to trial."

Produced By Joel Bach and David Gelber
MMVI, CBS Broadcasting Inc. All Rights Reserved
Thanks for reading CBS NEWS.
Create your free account or log in
for more features.