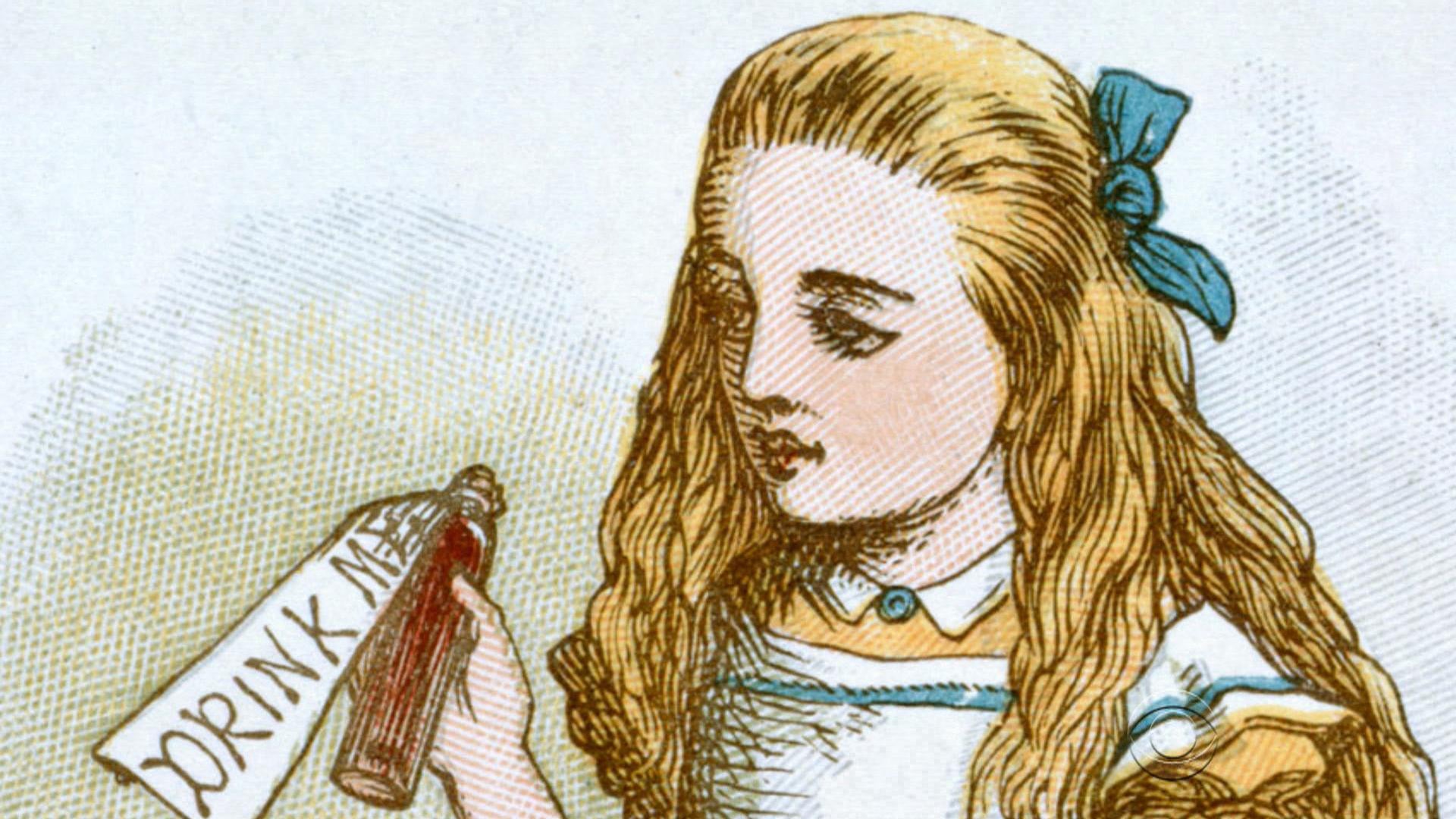 The enduring appeal of "Alice in Wonderland"
NEW YORK -- Tuesday marks 150 years since the fantasy "Alice in Wonderland" was published. In it, the Mad Hatter declares, "You would have to be half-mad to dream me up."
Which got us wondering: who did dream it up?
Almost from the moment the seven-year-old girl first tumbled down a rabbit hole, her adventures in Wonderland became a classic.
"It's never been out of print," says curator Carolyn Vega of New York's Morgan Library & Museum.
Vega says it all began on a boat ride on the River Thames outside Oxford, England in 1862, when a professor told young Alice Liddell and her two sisters a wild story.
"It's all because of Alice Liddell, the real Alice, that we now have this classic of children's literature," Vega explains. "Once the boat ride was over, she asked for a written copy of the story."
Author Lewis Carroll spent more than two years handwriting and illustrating what he first called "Alice's Adventures Under Ground." The original manuscript was recently on display at the Morgan Museum.
Lewis Carroll was the pen name for Oxford mathematician Charles Dodgson.
"He's an elusive figure. He's like a blob of mercury. Put your thumb on him and he just scatters," says Robert Douglas-Fairhurst, author of "The Story of Alice: Lewis Carroll and the Secret History of Wonderland."
"Partly because he was so intensely private," Douglas-Fairhurst explains. "There's one of his letters in which he says his main aim is to remain personally unknown to the world."
But Carroll wanted Alice to be known. And he was a shrewd marketer.
"He rewrites it for young children," Douglas-Fairhurst says. "He puts the pictures on biscuit tins. You know, it's like modern franchising."
And when the technology arrived, Alice became a movie star.
"Originally it was about 12 minutes long," Vega says of the first film adaptation. "At the time, in 1903, it was the longest film to that day produced in Britain."
Lewis Carroll's story gave us the Mad Hatter, the White Rabbit and the Cheshire Cat. But most of all, says Douglas-Fairhurst, it's Alice who still attracts us.
"She's anything we want her to be," Douglas-Fairhurst says. "So although Carroll would write a story that sent her through a mirror, in some ways she's become a mirror. And what happens is that she reflects ourselves."
A century and a half later, Alice hasn't aged a day.
Thanks for reading CBS NEWS.
Create your free account or log in
for more features.