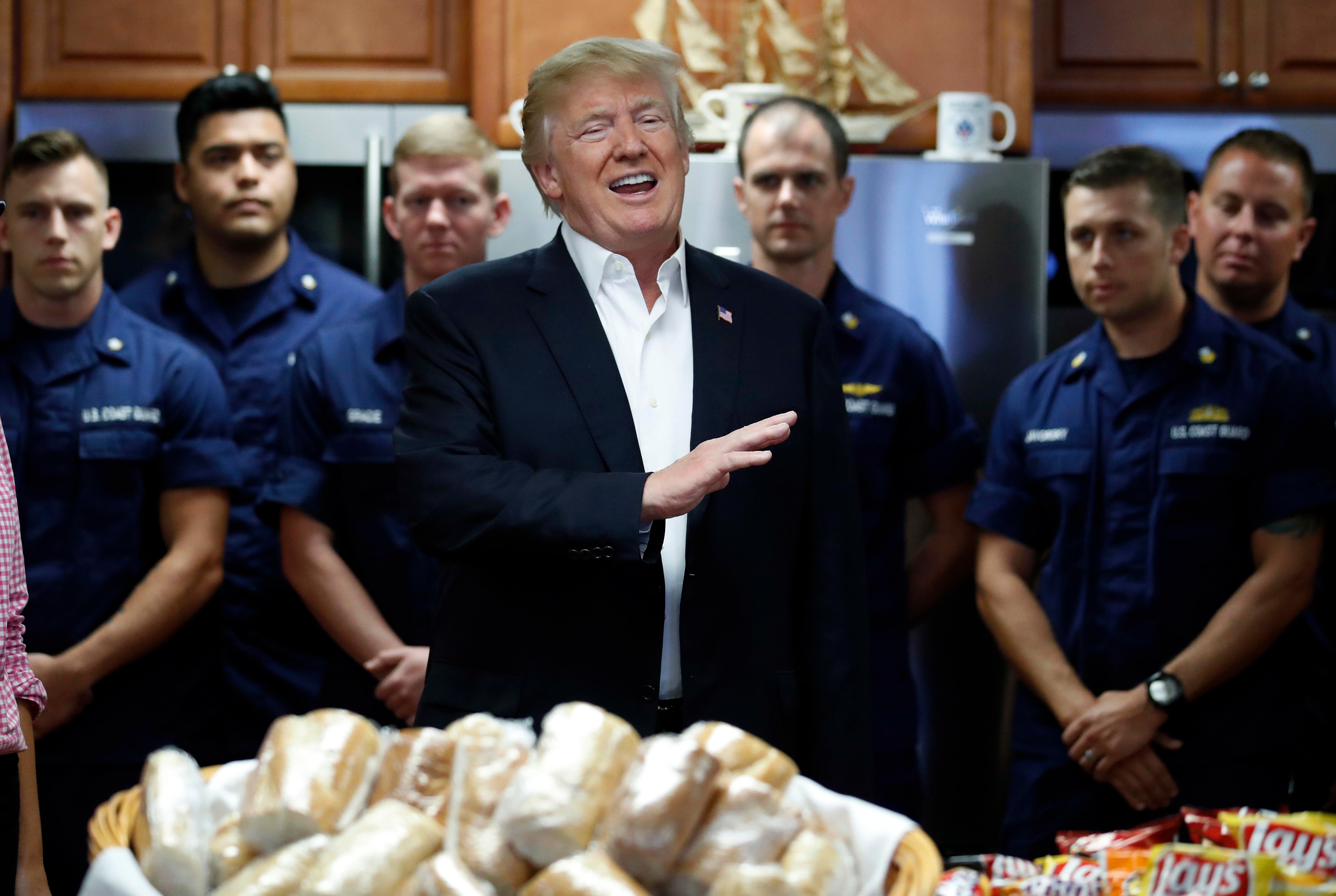 Here's what the Trumps are doing – and eating – on Thanksgiving
Visiting President Trump's Mar-a-Lago resort in Florida, the first family will partake in a timeless Thanksgiving tradition: sitting down for a festive feast of classic autumnal fare with family and friends.
Here's what's on the Trump family's menu this Thanksgiving, according to a representative from first lady Melania Trump's office:
Turkey
Stuffing
Mashed potatoes and gravy
Sweet potatoes with marshmallows
A variety of baked goods
Local produce and cheeses
Red snapper
Florida stone crab
For dessert, the Trumps will also enjoy various cakes and pies.
Earlier Thursday, Mr. Trump and his wife visited Coast Guard Station Lake Worth in Riviera Beach, Florida, just a few miles away from Mar-a-Lago, to provided food to Coast Guard members and their families.
"It is an honor to be here," Mr. Trump said. "The Coast Guard -- always respected. But if you were looking at it as a brand, there is no brand that went up more than the Coast Guard with what happened in Texas," he said, apparently referring to the Coast Guard's response to the devastation caused by Hurricane Harvey in Texas.
The president then asked the Coast Guard members if they had any questions about the state of the nation. When no one replied, Mr. Trump interjected his own answer.
"The country's doing really really well. Stock market, all time high. This is all good stuff," he said.
The president and first lady then distributed meals. Mr. Trump pointed out one Coast Guard member and remarked how muscular he was, joking that he'd lose in an arm wrestling match against him.
Mrs. Trump offered her well wishes to the group, "Happy Thanksgiving," she told everyone.
Thanks for reading CBS NEWS.
Create your free account or log in
for more features.