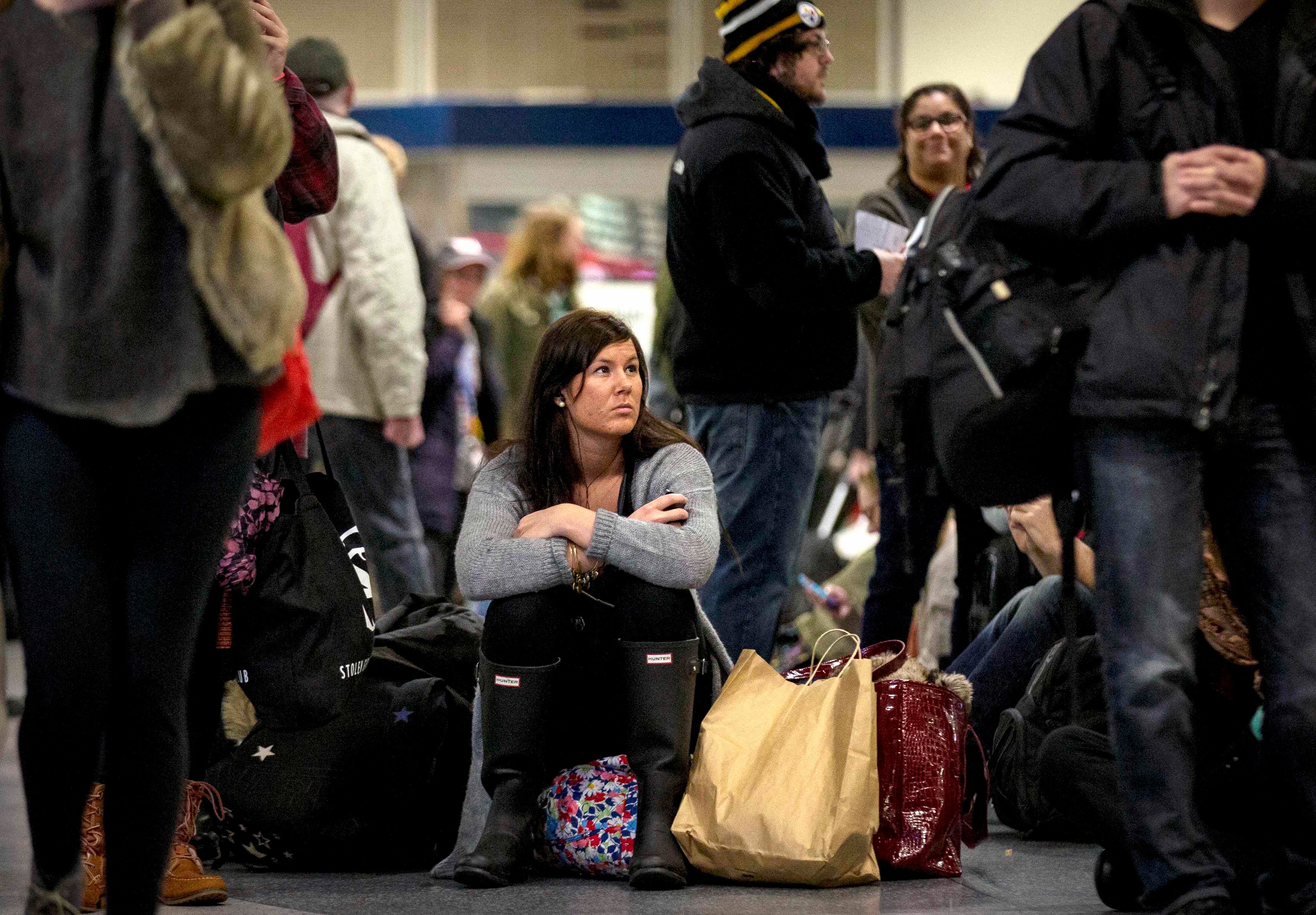 How to avoid holiday travel health emergencies
Thanksgiving is upon us, and with it, one of the busiest travel periods of the year. This week, more than 48 million Americans will journey from their homes to celebrate the holiday, according to the American Automobile Association.
But while everyone is eager to get to their destination to celebrate with family and friends, mishaps do happen -- and in some instances can turn into emergencies.
Dr. Steven Corbett, an emergency medicine physician at Orlando Health, said many travelers often forget that they can still get ill while away. "But people are people whether they're traveling or otherwise. So we see the whole gamut of medical illnesses [among travelers]," he told CBS News. "Then add to that the feelings of being inconvenienced and anxious that you're away from home."
Whether you're boarding a plane or packing your family into a car to get to your destination this Thanksgiving, experts offer the following tips to have a safe and healthy holiday.
Never travel if you're not well. Corbett says a good rule of thumb is that if you're ill before you leave and you wouldn't go to work, you probably shouldn't travel. "We see a lot of people who get on the airplane or in the car and travel who tell us these horrible stories like they have a fever and just started antibiotics or are vomiting like crazy but had these reservations for six months and didn't want to give them up," Corbett said. "But if you're not well, just don't travel."

Fill medications and take inventory before you leave. "It's amazing to me how often people forget their medications," Corbett said. "Be prepared ahead of time and make a list of all your medications." Also, if traveling on a plane, pack them in carry-on bags in case your luggage gets lost.
Take photos of prescriptions and store important medical information on your phone, including lists of allergies to medications, EKG readings or important images taken by your doctor. "If you do end up at a hospital, knowing your medical history and, if you're ill, having pertinent medical information is incredibly helpful," Corbett said.
Buy travel insurance. If you're traveling outside of the U.S. this holiday season, know that most health insurance plans will not cover illness or emergencies. Experts encourage purchasing travel health insurance, or at the very least evacuation insurance. This will cover the cost of evacuation in case of a medical emergency from a resource-poor area to a hospital equipped to provide adequate treatment, a service that can cost over $100,000 out of pocket, Dr. David Shlim, the recent past president of the International Society of Travel Medicine, told CBS News. "Europeans don't leave home without it," he said, "but many Americans don't even think about it." Corbett also notes that within the U.S., Medicaid is often state-specific. Check with your provider before you leave to see what is and what isn't covered.
Practice safe driving. When the roads are as crowded as they are during the holidays, it's more important than ever to be vigilant while driving. Make sure you're well rested and alert, buckle up, observe speed limits, avoid distractions like cell phones, and make stops and alternate drivers on long road trips. Safe Kids International also recommends removing bulky winter clothing like coats from children before buckling them in a car seat. "Instead, cover your child with a thick blanket to stay warm after you've securely strapped him or her into the car seat," the organizations said in a statement.
Don't overindulge. During the holidays and while traveling, it can be tempting to consume excess amounts of food and alcohol. But experts warn that these shifts in diet can cause us to become ill and emphasize that moderation is key.
If you're not feeling well while you're away, get it checked out. "I would much rather have people come in sooner rather than later," Corbett said. "I see an awful lot of people who are well-intended who tried to wait it out to see if they would get better and then suddenly they're behind the curb and are dehydrated, their electrolytes are off and they're clearly ill. Their pneumonia has turned into something worse. A mild urinary infection is now in their kidneys. So I would really encourage people even though they're not at home to see someone sooner rather than later."

Thanks for reading CBS NEWS.
Create your free account or log in
for more features.