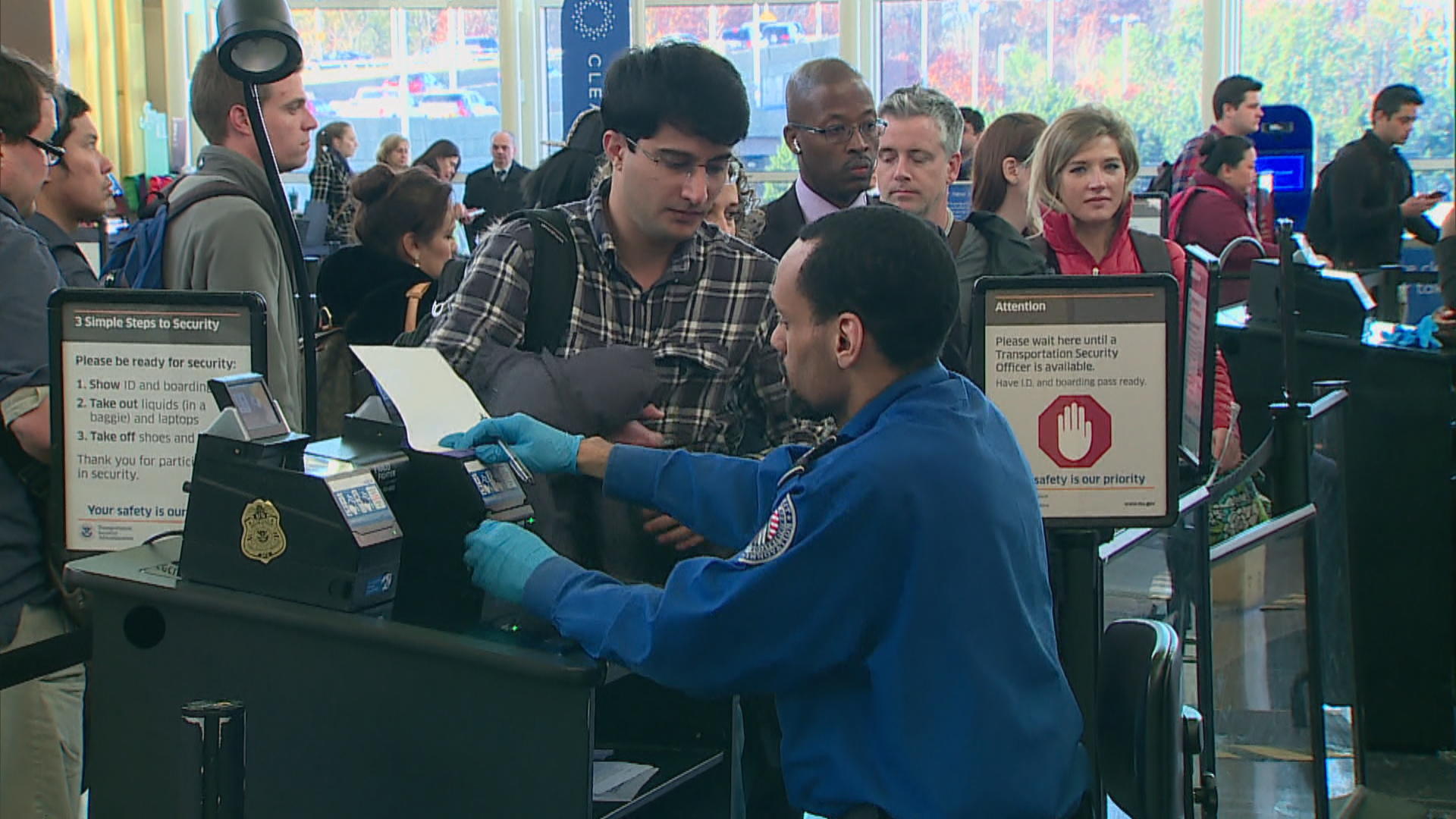 Thanksgiving travel promises to be crowded no matter how you go
More than 48 million Americans are expected to travel for the Thanksgiving holiday. Many could run into weather trouble, with two major storm systems delivering everything from snow and ice to thunderstorms.
The first flights of the day got off largely on time but the airlines will be watching the forecast closely especially those thunderstorms and where the rain freeze line falls. You want that away from a metro area. LAX, ATL and ORD will be the busiest airports, but expect big crowds nationwide, reports CBS News correspondent Kris Van Cleave.
Newly-automated security lines opened at Newark Liberty International Airport on Tuesday. Additional conveyor belts and larger bins make them up to 30 percent more efficient. It comes as the Transportation Security Administration braces for the nearly 3.7 million people expected to fly for Thanksgiving.
"Are you ready for the challenge?" Van Cleave asked TSA Administrator Peter Neffenger.
"It's going to be a big weekend. In fact, it's predicted to be one of the largest Thanksgiving travel weekends in history," Neffenger said.
"If you are leaving in mid-morning or afternoon, those are likely the largest peak periods of the day and you're likely to encounter a lot of people in the airports. Our goal is to keep them moving efficiently through the lines," he added.
Washington, D.C., passenger Bianca Palushaj hoped to beat the crowds entirely by leaving Tuesday.

"I'm here two hours before a domestic flight and I usually get here an hour before," Palushaj said.
It will be the first time Southwest Airlines has operated more than 4,000 flights in a day.
"This is our Super Bowl," said Steve West, who runs Southwest's operations center.

Representatives from every aspect of the airline -- meteorologists to maintenance -- are in one room to troubleshoot.


"So if we get off to a great start on Wednesday, it transfers to Thursday, Friday and Saturday. So if the network stays ahead and stays on schedule, then ... each day is set up for success," West said.
If you are flying Wednesday, lean toward getting to the airport two hours before your flight. While Wednesday is one of the busiest days of the year to travel, Sunday is expected to be even busier as everyone comes back all at once.
Thanks for reading CBS NEWS.
Create your free account or log in
for more features.