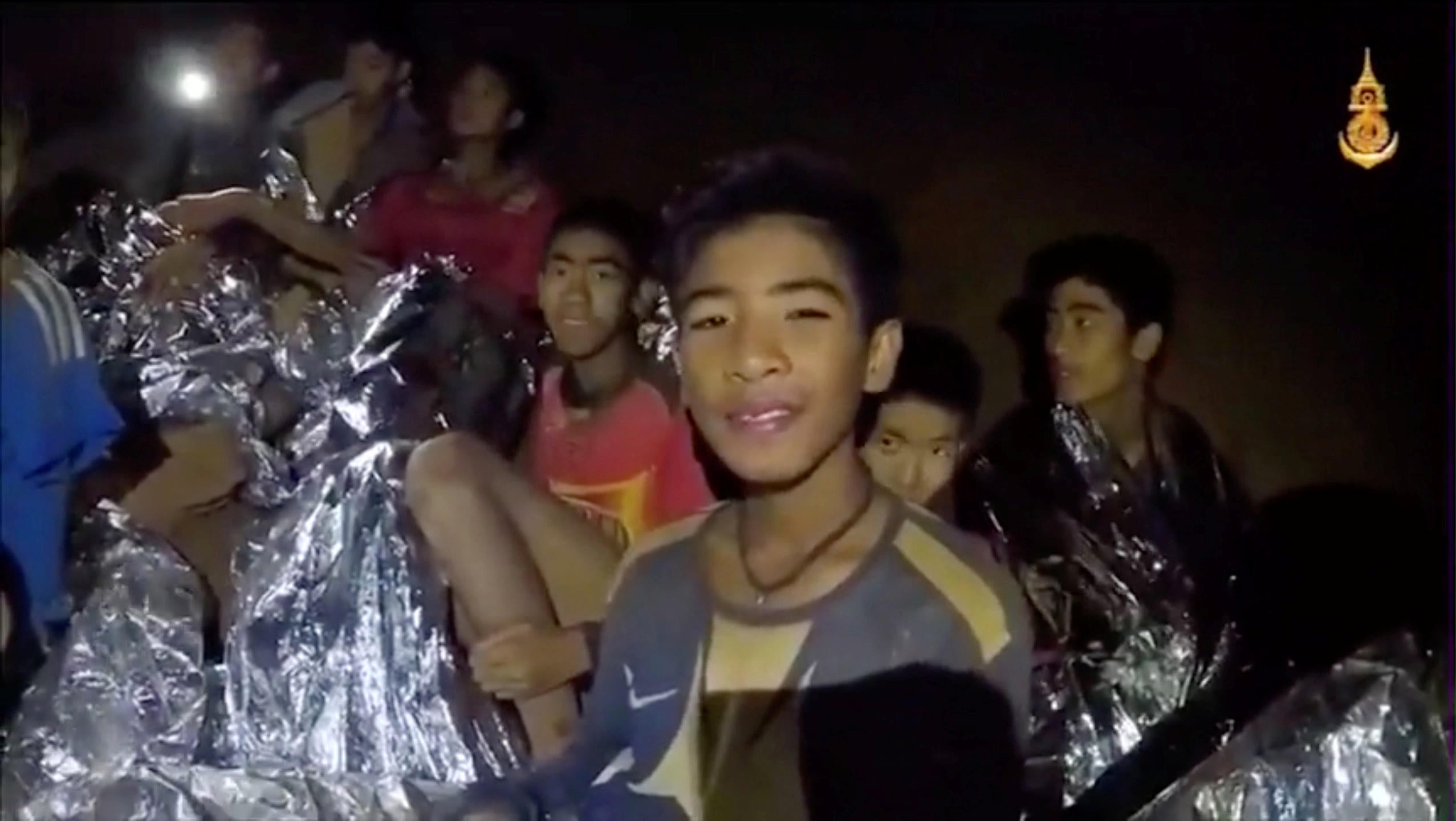 Thailand cave rescue focus is on pumping water out, finding other way to soccer team
CHIANG RAI, Thailand -- The huge international rescue effort to get a boys' soccer team and their assistant coach out of a cave deep under a mountain in northern Thailand continued on Thursday, with a final solution still unclear. CBS News correspondent Ben Tracy says rescuers are now looking for other entrances into the cave from above, to see if there is a chance they might be able to airlift the boys out.
That search for another option comes amid worries that heavy rains forecast for this weekend could again flood the cave and make any rescue attempt impossible.
Emergency workers are racing to pump out excess water from the flooded Tham Nuang Lang Non cave system, trying to bring the levels down so it's safer to attempt to rescue the boys.
They're drilling through rocks to make room for hoses, which have already helped remove more than 31 million gallons of water.
About 2.5 miles from the main cave entrance, doctors are still treating and feeding the young soccer players where they were first found on a muddy bank. The boys, who range in age from 11 to 16, are being given a crash course in swimming and how to wear dive masks, in case they have to make the dangerous attempt to swim out of the dark, narrow cavern.
"It would be terrifying but the children are aware of the cave. They know the cave. They've been inside the cave very often," says Matt Fitzgerald, an Australian Federal Police diver who is helping in the rescue effort. "We just have to assess everything at the moment. We have to see what the conditions bring."
Several sections of the cave remain flooded, including an area that would require full diving equipment to traverse. Rescue workers hope they can drain enough water to eliminate long stretches where the boys would have to keep their heads underwater.
On Thursday CBS News' Tracy met Tanawut, the father of the youngest boy trapped in the cave, an 11 year old known as Titan.
"I believe the SEAL team can make it happen," Tanawut told CBS News of the Thai Navy's elite team leading the rescue effort. "There is nothing they can't do, I have faith," the father added, becoming emotional.
Tanawut says the Thai Navy SEALs have not told the families when or if they will attempt the dangerous rescue, and he knows it may be safer for his son to stay in the cave until the water recedes -- which could be weeks, or even several months.
As soon as Titan does make it home, Tanawut says, "I will tell him you are home and you are safe. Me and your mother were waiting for you and we love you."
Tracy asked Titan's father if he blames the 25-year-old assistant soccer coach, who apparently entered the cave with the boys despite signs that it is prone to flooding.
Tanawut he said he does not blame the coach, who he says gave all his food and water to the kids while they waited to be rescued.
Thanks for reading CBS NEWS.
Create your free account or log in
for more features.