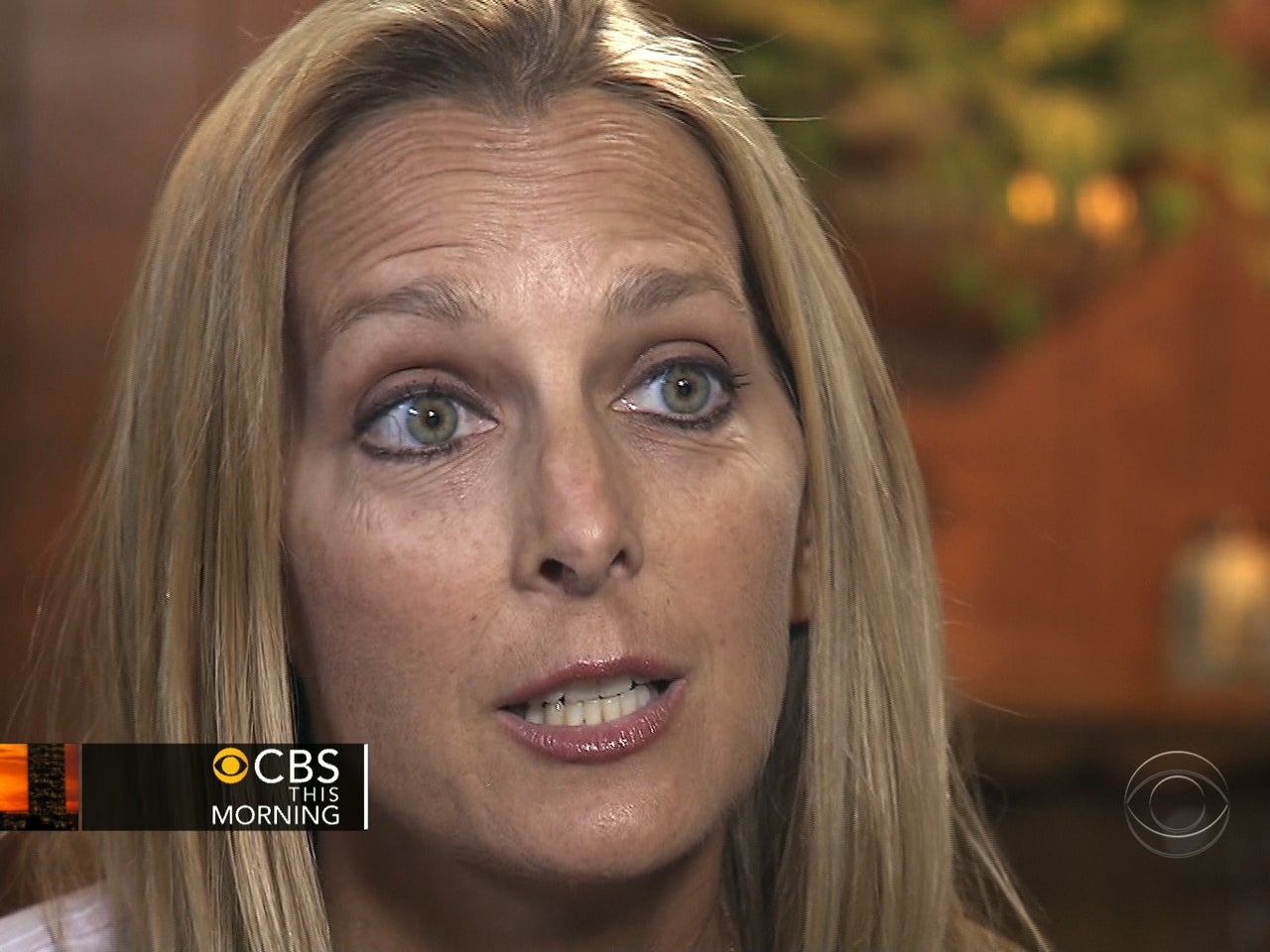 Texas woman with cancer pressuring experimental drug maker for "compassionate" access
(CBS News) An Austin, Texas woman with cancer hopes Twitter can help save her life. It's part of her effort to pressure a pharmaceutical company into giving her an experimental drug. And now the battle is drawing some big-name support.
Andrea Sloan, 45, is fighting a seven-year battle against ovarian cancer, and losing.
Sloan told CBS News' Anna Werner, "(In seven years) I've had several rounds of traditional chemotherapy. I've had two full rounds of radiation. I've had five major surgeries."
Now Sloan's oncologist says she needs something new. Dr. Charles Levenback, of MD Anderson Cancer Center in Houston, believes her best hope for survival is an experimental drug -- not yet approved by the FDA -- called BMN673 -- and made by BioMarin Pharmaceuticals. He says she needs it now.
"Andrea Sloan is in the position where she's now had several relapses. And has exhausted the standard treatment we have for those relapses. And that's why it is so compelling to find for her something novel, that's different from everything that she has had before," Levenback said.
The problem? Sloan can't get into a clinical trial for that drug.
But the Food and Drug Administration does offer another route for patients like Sloan: "compassionate use," which allows drug companies to offer experimental drugs, outside of clinical trials, to desperately ill patients. Sloan said the possibility is an "amazing new hope."
So Sloan and Levenback asked BioMarin for the drug. But the company said no. In an email to Sloan, Henry Fuchs, chief medical officer, wrote that despite the drug's "promising" early results, "we do not know yet whether it works, and in whom it works."
Karen Sloan, Andrea Sloan's mother said: "I'd like to to understand why...I don't understand. It is her last hope."
John Sloan, Andrea Sloan's father, said: "It makes a mockery in my view of a statement that there is such a thing as compassionate use of drugs."
BioMarin declined CBS News' request for an on-camera interview. In a statement, it said its focus is on doing "the greatest good for the greatest number of patients," and although it does support compassionate use, it's "too early to know if the experimental therapy is safe or effective, or will even prolong life."
Levenback said BioMarin's response is one he hears all too often from drug companies.
"I cannot recall in my practice in the last 10 years, a patient who got compassionate use of a drug," Levenback said. "I also haven't had a patient as outspoken, assertive, as determined to make a difference as Andrea Sloan either."
Andrea Sloan's Twitter campaign, directed at BioMarin, has now gotten the attention of people like Wynonna Judd and Newt Gingrich. Her petition drive on Change.org has collected more than 30,000 signatures, and lifted Andrea Sloan's spirits.
"At the end of my life I just want it to be said, that I took the cards I was given, I found joy in every one, and when it got really tough, I just held my head up, and I kept my hope, and I just inspired people to never give up," Sloan said.
Watch Anna Werner's full report above.
Thanks for reading CBS NEWS.
Create your free account or log in
for more features.