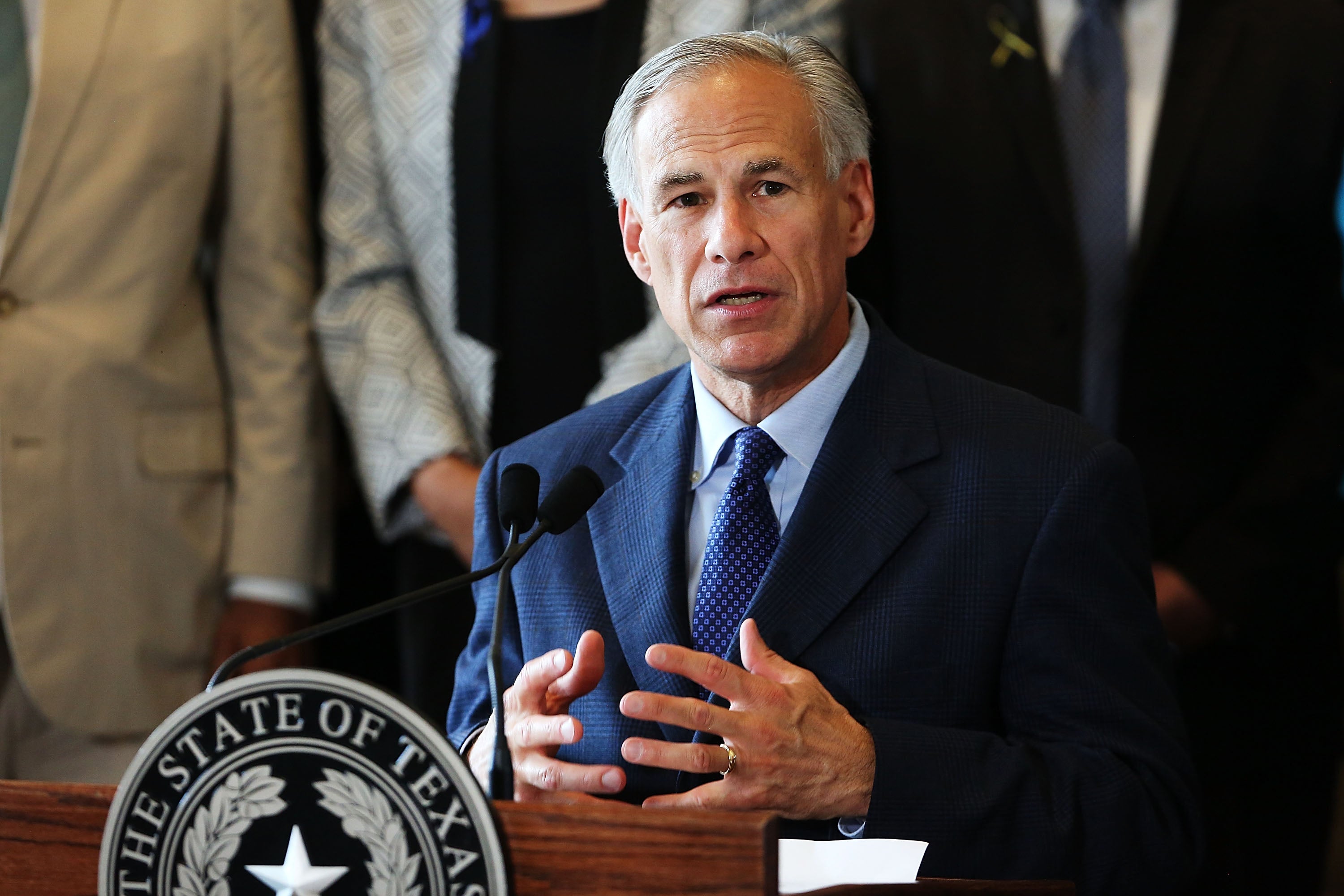 Texas governor jokes about shooting reporters
Two days after a GOP House candidate from Montana was charged with assaulting a journalist, Gov. Greg Abbott, R-Texas, joked about shooting reporters, according to the Texas Tribune.
The comment followed Abbott's Friday signing of a bill that reduces the licensing fee to carry a handgun in the state of Texas from $70 to $40.
The governor then made his way upstairs to the shooting range for some target practice, and once he was finished, he held up his target sheet to show off his marksmanship, joking to the reporters and photographers present that, "I'm gonna carry this around in case I see any reporters."
His remark comes mere days after Greg Gianforte, who is now the Congressional representative for Montana's at-large district, allegedly slammed Ben Jacobs, a reporter for The Guardian, to the ground.
Though he initially contradicted the reporter's version of the altercation -- backed up by an audio recording and a Fox News producer who witnessed the altercation -- Gianforte later admitted to his "mistake" in an apology delivered after securing Montana's only congressional seat.
Gianforte has been charged with misdemeanor assault, and is scheduled to appear in court between now and June 7th.
Jokes about threatening the press have become more common recently. At the United States Coast Guard commencement ceremony on May 17th, 2017, DHS Secretary John Kelly joked with President Trump after he'd been presented with a ceremonial sword, saying, "Use that on the press, sir."
President Trump chuckled, responding, "Yeah, that's right."
Thanks for reading CBS NEWS.
Create your free account or log in
for more features.