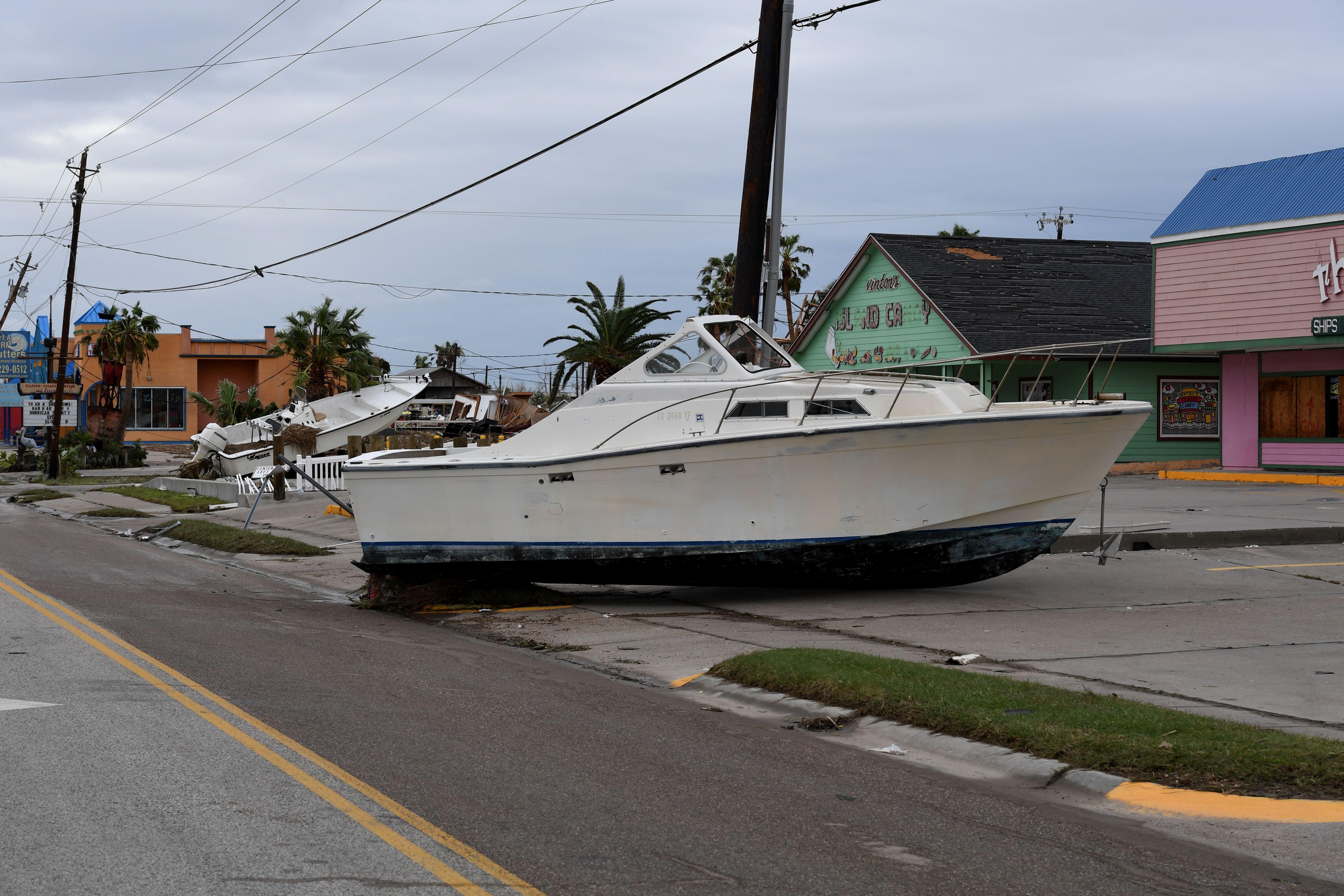 Heavy rains in Texas bring flooding to areas hit hard by Hurricane Harvey
CORPUS CHRISTI, Texas -- Heavy rains in South Texas have caused flooding in areas that were hit hard by Hurricane Harvey 10 months ago. National Weather Service meteorologist Tyler Castillo said Wednesday that since Tuesday, rain of 5 to 10 inches was widespread along the Texas coast with up to 15 inches in isolated areas.
Port Aransas, which was devastated when Harvey hit last August, is among the cities inundated.
CBS affiliate KCTV reports that flooding in the streets has been widespread throughout Corpus Christi and Texas' Coastal Bend. It is making travel dangerous, if not impossible.
"Remember that if water covers the road, Turn Around, Don't Drown," KCTV says. "Driving through flood water can be deadly and can also flood out a vehicle, which will yield a hefty repair bill."
Earlier this week, heavy rains further north near Beaumont also caused flooding. Chris Jenkins' home in Orange County was flooded with about 6 inches of water. He and his family had just moved back into the home in March after it flooded during Harvey.
"It's not good. Just coming and seeing everything floating on the floor, nothing can prepare you for it," he told CBS affiliate KHOU.
On Wednesday morning, flood warnings and watches were issued for counties on and near the Texas coast from the border to an area about 80 miles south of Houston. A flash flood watch was also issued Wednesday for the Beaumont and Port Arthur areas, located to the east of Houston.
The National Weather Service said the slow-moving storm that submerged the coastal area is expected to finally move away Thursday morning. The weather service said 3 to 5 inches more of rain is possible along the coast before then.
"Rain chances should start decreasing a bit tonight and into tomorrow. If we get any more rainfall places will be quick to flood with as much rain as we've received in the last two days," Castillo said.
Thanks for reading CBS NEWS.
Create your free account or log in
for more features.