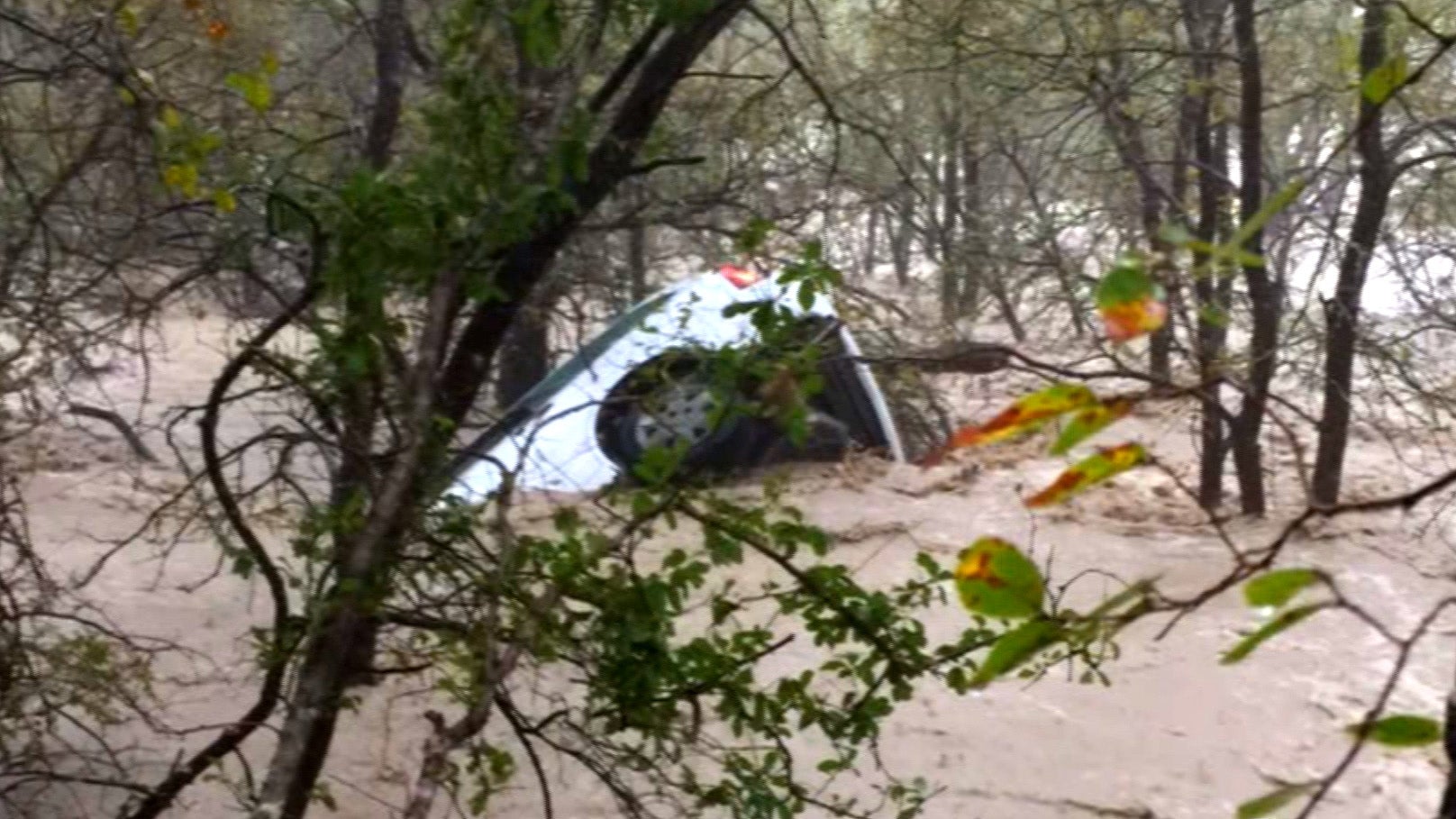 Texas flood survivor describes scary scramble to safety
AUSTIN, Tex. -- At least six people have died so far this weekend from flooding in central Texas -- and it's not over. Tornadoes are also in the mix, threatening the Gulf states.
Overnight in Houston, emergency crews rescued 90 people from fast-moving water. The system spawned as many as six tornadoes in suburban Houston, toppling trees and damaging buildings.
It was the same storm that battered central Texas for a second night, turning the usually calm Guadalupe River into a raging waterway. Roads around low-lying creeks in the area filled up, making driving nearly impossible.
Kerry Packer somehow managed to stay calm as Austin flood waters started carrying his car over a bridge. He called 9-1-1, then took an amazing video on his phone.
"I wanted to send something to my wife," Packer told CBS News. "I didn't think my phone was going to last forever."
Packer floated for more than half a mile before grabbing a passing tree branch and climbing to the top. Moments later, he snapped a picture of his car as the river swallowed it up -- but he remained composed.
"Twenty years of Boy Scouts, I've done a lot of crazy things and I knew, you know, survival skills so I knew once I was on a strong tree I was going to be fine," he said.
Local station KVUE spoke to Kerry but didn't even realize he was still in the tree. He waited for help on the top of the tree for almost five hours before being rescued
"My wife kept calling me and saying, 'There's 1,000 people praying for you,'" Packer said.
Austin residents say it'll take a few days to clean up the mess.
That line of storms is now heading across Louisiana, Mississippi and Alabama.
Thanks for reading CBS NEWS.
Create your free account or log in
for more features.