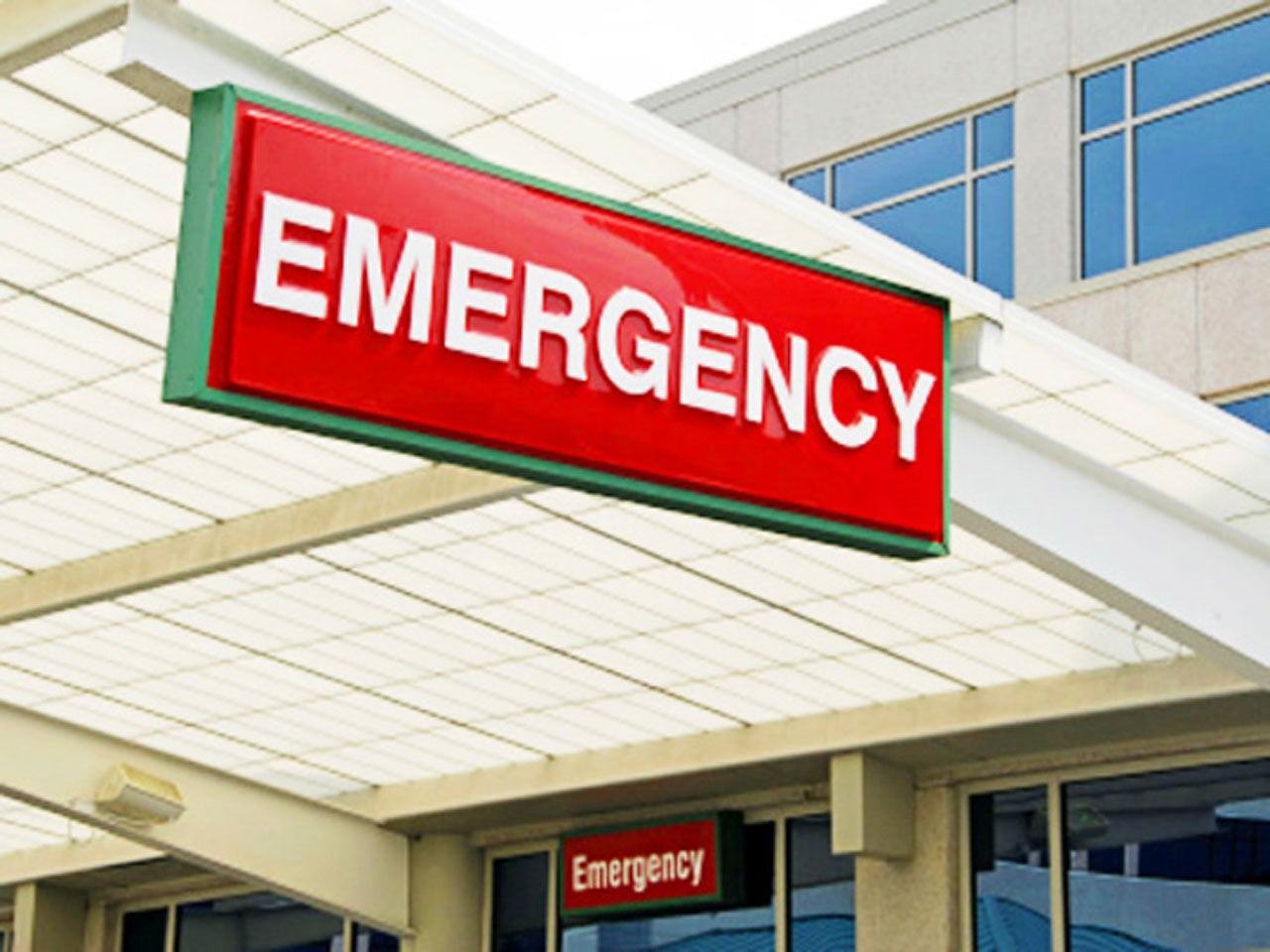 Texas baby born after her mother was technically dead
Elayna Nigrelli's birth story is almost unbelievable: The infant girl was born while her mother didn't have a pulse.
"I have got, like, the best ammunition for the rest of her life," mother Erica Nigrelli told CNN. "She can never do anything wrong."
Erica Nigrelli of Missouri City, Texas was working as English teacher at Elkins High School when she felt faint and passed out in a co-worker's classroom, CNN reported. Adding to the situation was the fact that Nigrelli was 36 weeks pregnant.
Erica's husband, Nathan Nigrelli, was also a teacher at the school and heard all the noise. When he got to the classroom, he was shocked at what he found.
"Erica was lying on the floor, she was foaming and making gurgling sounds and just staring up," Nathan told KPRC.
Athletic trainer and Fort Bend ISD CPR educator June Tomlin told the Fort Bend Star that she cut Erica's shirt open as soon as she stopped breathing and started performing CPR. Then, she and teacher Maxine Reeves and school nurse Jennifer Longoria, who had previously worked in a neonatal intensive care unit (NICU), used a defibrillator to restart Erica's heart.
Meanwhile, Nathan was calling 911.
"My wife is pregnant," he said he told the operator. "She's having a seizure! The baby's due in three weeks!"
As the paramedics arrived, Reeves said they got a faint pulse. However, by the time the 32-year-old made it to the hospital, her heart had stopped again.
Doctors made the decision to try and save the baby by delivering it early via emergency cesarean section.
"The doctors told me that Erica delivered post-mortem because she did not have a heart beat when they took the baby out," Nathan said to the Fort Bend Star. "But I married a fighter and now I had a baby girl who was a fighter too."
After the baby was out, doctors tried to revive Erica again. Surprisingly, her heart started beating. Erica was placed in a medically-induced coma for five days.
Doctors discovered that she had a genetic condition known as hypertrophic cardiomyopathy, a condition in which the heart muscles thicken. As a result, the thicker muscle makes it difficult for blood to leave the heart, making the heart work harder to pump blood as well as relax and fill with blood. Patients normally don't know they have the condition until it is found during a routine medical exam or a when patient suddenly collapses, often leading to their death.
Three months after her birth, Elayna is doing well. While she is still on oxygen and had to remain in the NICU for two weeks after her birth, she now weighs eight pounds and seems to be healthy. She'll have to undergo therapy, but doctors feel that she will have a full recovery.
"We feel great," Nathan said to CNN. "We have a wonderful baby. My wife is back to 100 percent."
Thanks for reading CBS NEWS.
Create your free account or log in
for more features.