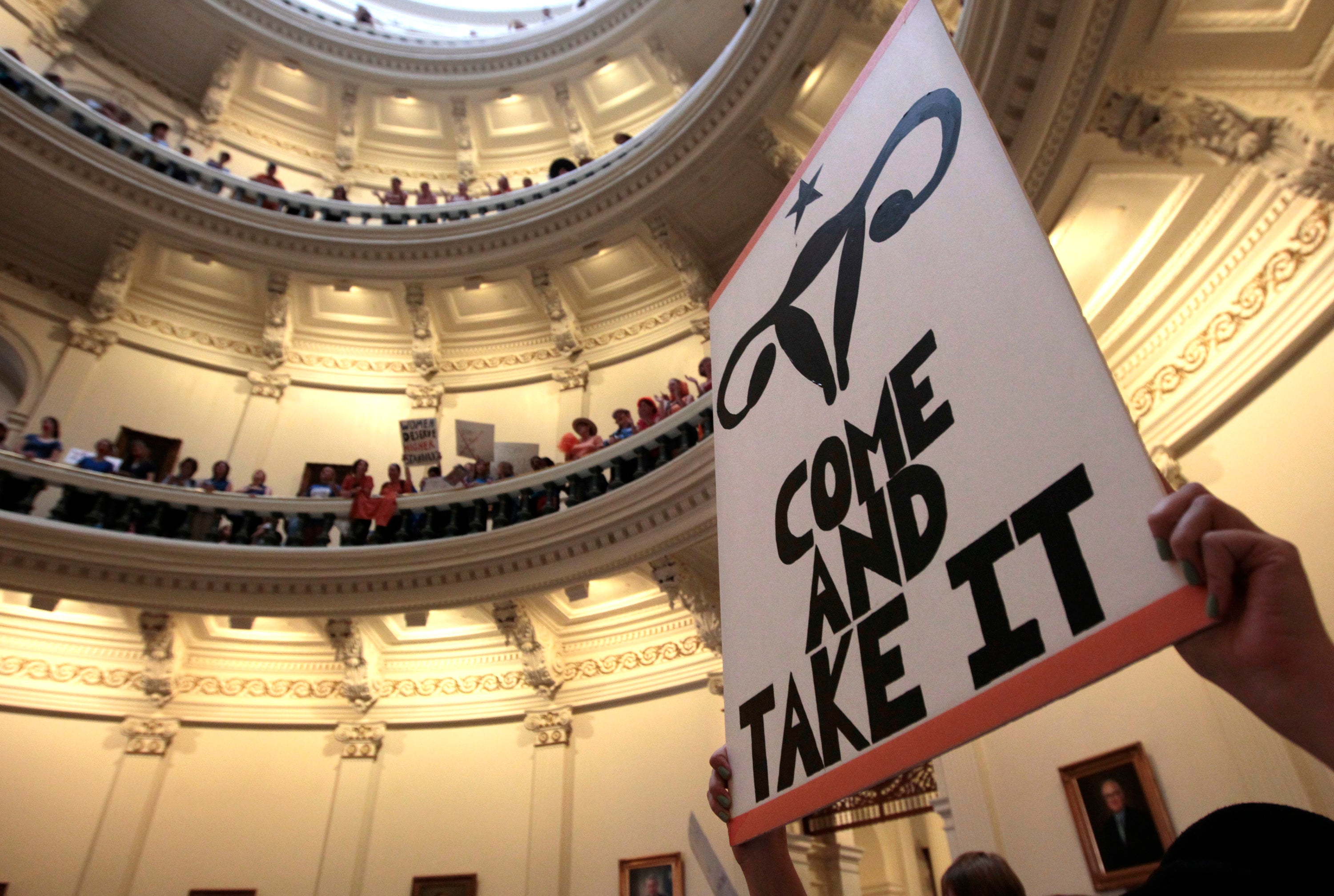 Texas abortion-clinic rules blocked by Supreme Court
WASHINGTON - The Supreme Court is refusing to allow Texas to enforce restrictions that would force 10 abortion clinics to close.
The justices voted 5-4 on Monday granting an emergency appeal from the clinics after a federal appeals court upheld new regulations and refused to keep them on hold while the clinics appealed to the Supreme Court.
The Supreme Court order will remain in effect at least until the court decides whether to hear the clinics' appeal of the lower court ruling, not before the fall.
The 5th Circuit decision had blocked an August ruling by Austin-based U.S. District Judge Lee Yeakel, who had found that requiring hospital-style upgrades was less about safety than making access to abortion difficult. Yeakel's ruling temporarily suspended the upgrade rules before they could go into effect Sept. 1 - and the order from the Supreme Court means they are on hold again.
Allowing the rules on hospital-level upgrades to be enforced -- including mandatory operating rooms and air filtration systems -- shuttered more than a dozen clinics across Texas.
Until the nation's highest court intervened, only abortion facilities in the Houston, Austin, San Antonio and the Dallas-Fort Worth areas remained open. And none was left along the Texas-Mexico border or outside any of the state's largest urban areas.
Some other clinics had closed even earlier amid enforcement of the rule on admitting privileges at nearby hospitals. That portion has already been upheld twice by the appeals court.
The fight over the Texas law is the latest over tough new abortion restrictions that have been enacted across the country. The office of Texas Attorney General Greg Abbott, a Republican who is the favorite in next month's governor's race, is leading the defense of the law.
CBS News' Jan Crawford reports the court's order Monday will keep all the clinics open while the justices decide whether to take up the case. Arguments would be this Fall and would be the first major abortion case in decades, coming right in the middle of a presidential campaign.
Thanks for reading CBS NEWS.
Create your free account or log in
for more features.