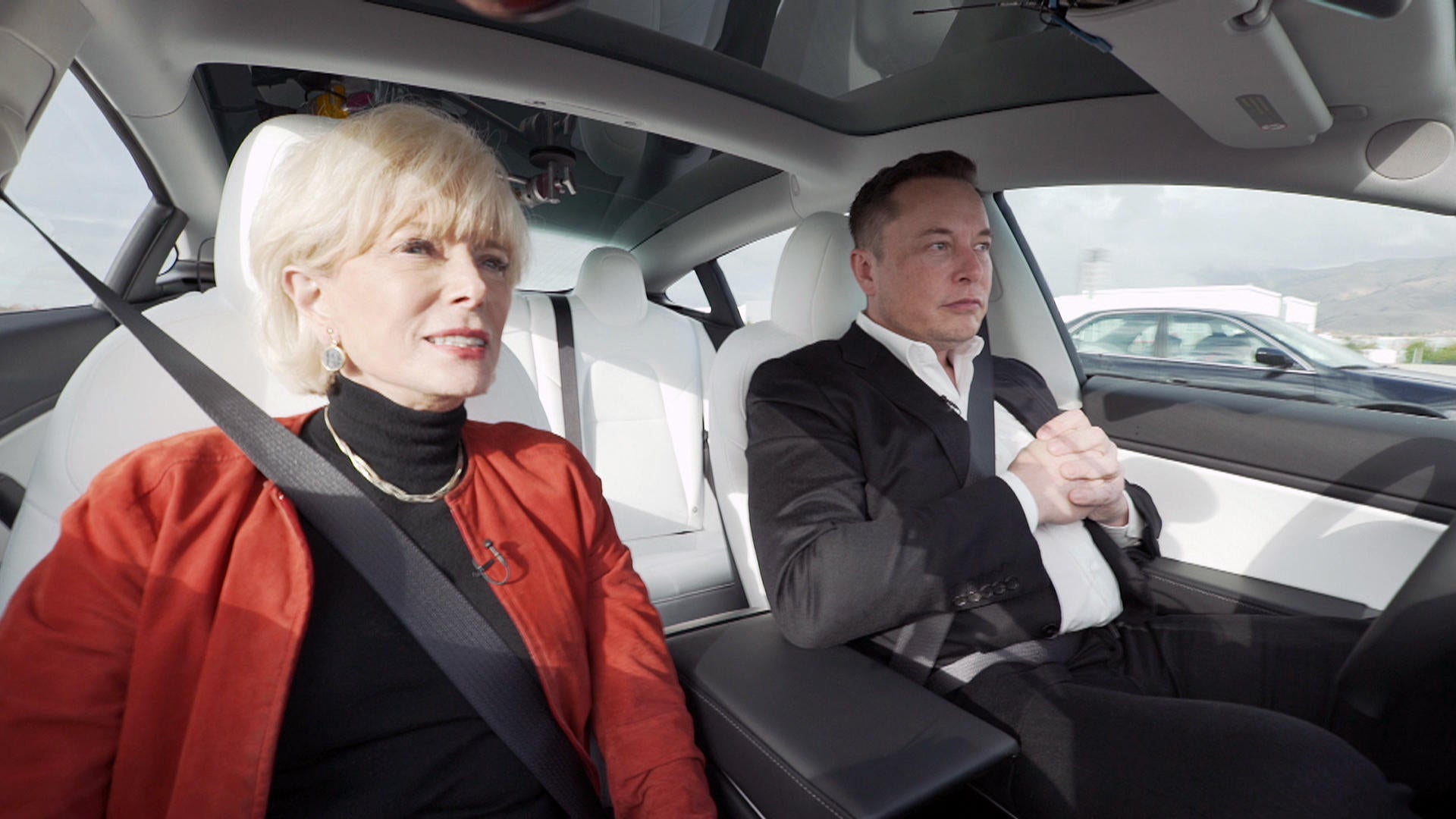 Tesla CEO Elon Musk welcomes GM competition
Elon Musk tells Lesley Stahl he's pleased GM is pledging to divert resources to build electric cars. He also says he would consider taking over factories idled by GM, in the wake of GM's announcement of up to 14,000 layoffs. The mercurial Silicon Valley entrepreneur talks with Stahl at length about his frenetic race to build 5,000 Tesla Model 3 electric vehicles a week, the barrage of criticism he and his company have been under, touching on his battle with the SEC, issues raised about work conditions at his factories, and his personal ups-and-down in 2018. The interview will be broadcast on 60 Minutes, Sunday, December 9 at 7:00 p.m., ET/PT on CBS.
Asked whether he would consider buying any plants GM could be idling, Musk nods, "It's possible that we would be interested…[if one became available] that we would take it over."
GM also announced plans to divert more money to further develop fully electric cars. Musk welcomes the competition. He says that's part of his vision. "The whole point of Tesla is to accelerate the advent of electric vehicles…sustainable transport and trying to help the environment," he tells Stahl. "It's the most serious problem that humanity faces."
To make his point, he reminds Stahl that Tesla's patents for electric cars are open-sourced, meaning anyone may use them to develop a similar product. "If somebody comes and makes a better electric car than Tesla and it's so much better than ours that we can't sell our cars and we go bankrupt, I still think that's a good thing for the world," says Musk.
Musk, who helped found PayPal and built the successful commercial aerospace manufacturing company, SpaceX, tells Stahl how he met the self-imposed challenge of ramping up production on his Tesla Model 3 car to meet a seemingly impossible goal of 5,000 a week, calling it, "an incredible American success story." As his company was losing tens of millions of dollars week, he built a third assembly line in an unusual location in order to ensure the company would meet its target. "It was life or death… Those betting against the company were right by all conventional standards that we would fail. But they just did not count on this unconventional situation of creating an assembly line in a parking lot in a tent!"
Thanks for reading CBS NEWS.
Create your free account or log in
for more features.