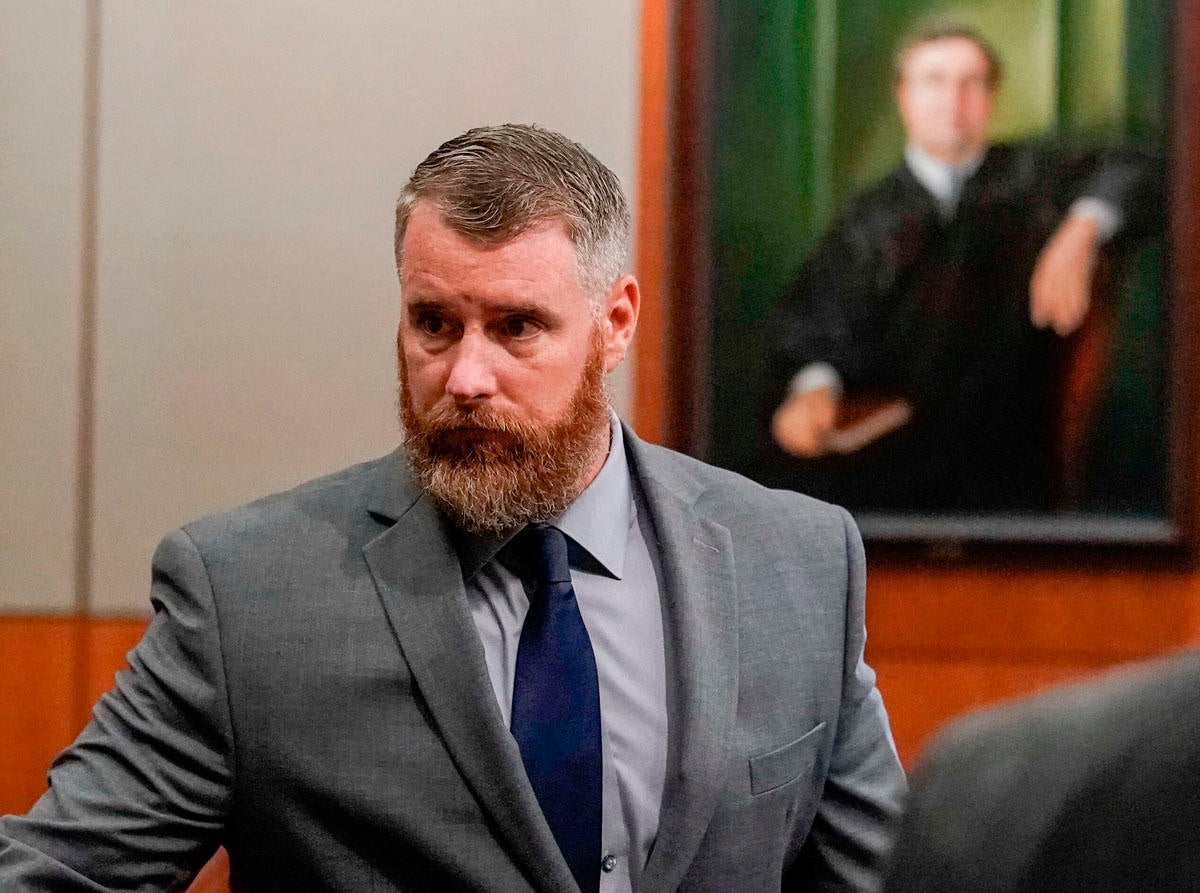 Prosecutors to retry ex-deputy's husband in fatal confrontation outside Denny's
HOUSTON -- Prosecutors say they will retry a former deputy's husband charged in the death of a man he and his wife confronted outside a Houston-area Denny's restaurant. The Harris County District Attorney's Office said Monday it's still determining when a retrial will be held.
A mistrial was declared on Saturday in the murder trial of Terry Thompson after jurors deliberated more than 26 hours over three days.
Thompson and his wife, Chauna, were each charged with murder in the May 2017 death of 24-year-old John Hernandez. The couple is accused of holding John Hernandez in a chokehold for up to 15 minutes. Hernandez later died.
Chauna Thompson was a Harris County sheriff's deputy at the time but was later fired. Her trial is scheduled for October.
During Terry Thompson's trial this month, defense attorney Scot Courtney said Hernandez was drunk and threw the first punch, and that Terry Thompson was defending himself.
"John Hernandez balls up his fist and smacks him in the eye," Courtney told jurors during opening statements, reported the Houston Chronicle. "His response was his 'fatal mistake.'"
But Harris County Assistant District Attorney Jules Johnson reportedly said Hernandez was trying to get back inside the restaurant when Thompson blocked his way and then put him in a chokehold.
"He continued to hold this chokehold until it is confirmed that Mr. Hernandez is no longer breathing," Johnson said.
A waitress who witnessed the altercation told CBS affiliate KHOU at the time that she and her manager begged Thompson to stop choking the victim after he turned purple.
Cellphone video recorded by a bystander shows a man who appears to be Terry Thompson lying on top of Hernandez.
The medical examiner ruled Hernandez, 24, died from strangulation and chest compression.
A group of local activists planned to hold a protest over the mistrial on Monday afternoon in downtown Houston.
Thanks for reading CBS NEWS.
Create your free account or log in
for more features.