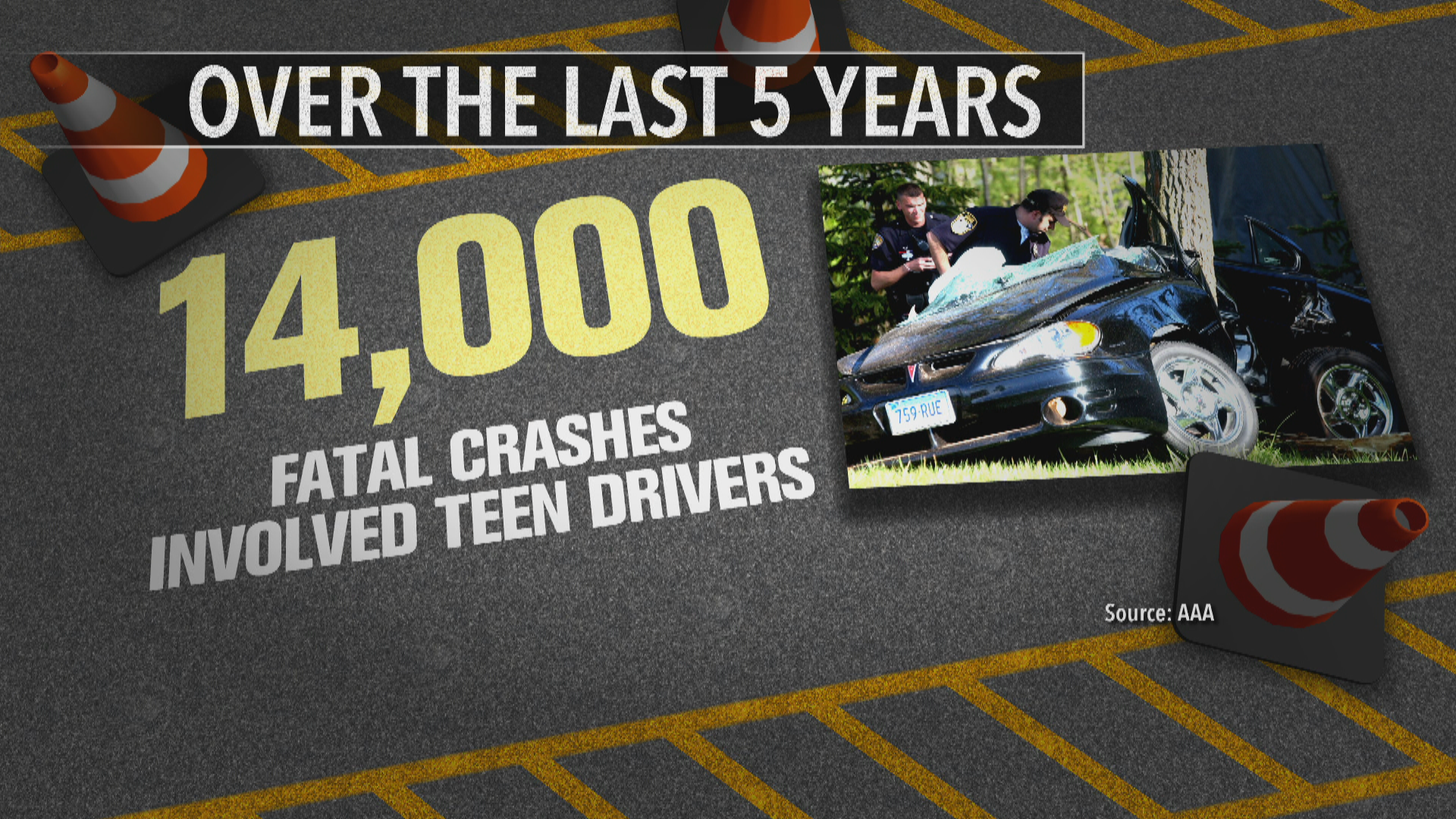 New study outlines teens' worst driving habits as deadly crashes spike
The number of teenagers involved in deadly car crashes is rising for the first time in nearly a decade. New data from federal regulators reveal a 10-percent increase last year in teen driving deaths. Teens are more than one-and-a-half times more likely than adults to be involved in a deadly crash.
Eight in 10 adults between ages 35 to 55 admit to driving while talking on the phone – more than teens. About half of teens and adults drive 15 mph over the speed limit. But when you add inexperience, speed and distraction, you get deadly results for the younger drivers, reports CBS News correspondent Kris Van Cleave.

Donovan Tessmer was about to start his senior year of high school. While out with friends, the teen's girlfriend was speeding, lost control and hit a tree. Donovan wasn't wearing a seat belt. He was ejected and killed instantly.
"Crash has a date, but the pain doesn't have a time frame," said his mother, Martha Tessmer. "I can't even describe what it felt like in that moment, to be standing on a crash site looking down at a yellow tarp knowing that my son was underneath it. But also knowing that the young driver would have never did anything to hurt us on purpose."
Almost a decade later, speeding remains one of the top mistakes teens make behind the wheel. Of the nearly 14,000 fatal crashes involving teen drivers over the last five years, more than 4,200 involved speed.
"I think one of the kind of disturbing things is that it's not getting any better," said Tamra Johnson of the AAA.

Johnson said an AAA survey found parents were often more guilty of bad driving than their teens. Sixty-five percent of driving instructors complained parents were worse at teaching their children to drive than a decade ago.
"When parents set stricter rules for their teens before they get behind the wheel, those teens typically have less crashes," Johnson said.
The most common mistake teens make is poor visual scanning, followed by speeding, then distracted driving. Christian Castellano got a ticket texting while driving.
"I thought that he was Snapchatting actually, because he had it up like this, but he said that he was texting," said Officer Bobby Allen of the Tennessee Highway Patrol.
"Do you text and drive a lot?" Van Cleave asked.
"Normally no, because my mom got onto me when I first started driving, and so after that I quit doing it, and then I was running late," Castellano said.
More new research out Wednesday funded by Ford finds a full third of teens don't get their license until at least 18 and are not subject to the graduated licensing laws that place restrictions on younger teen drivers. Graduated licensing laws are believed to have reduced teen crash risk by as much as 30 percent.
Editor's note: An earlier version of this story incorrectly said that speeding was the number one mistake that teens make. The most common mistake is poor visual scanning, followed by speeding.
Thanks for reading CBS NEWS.
Create your free account or log in
for more features.