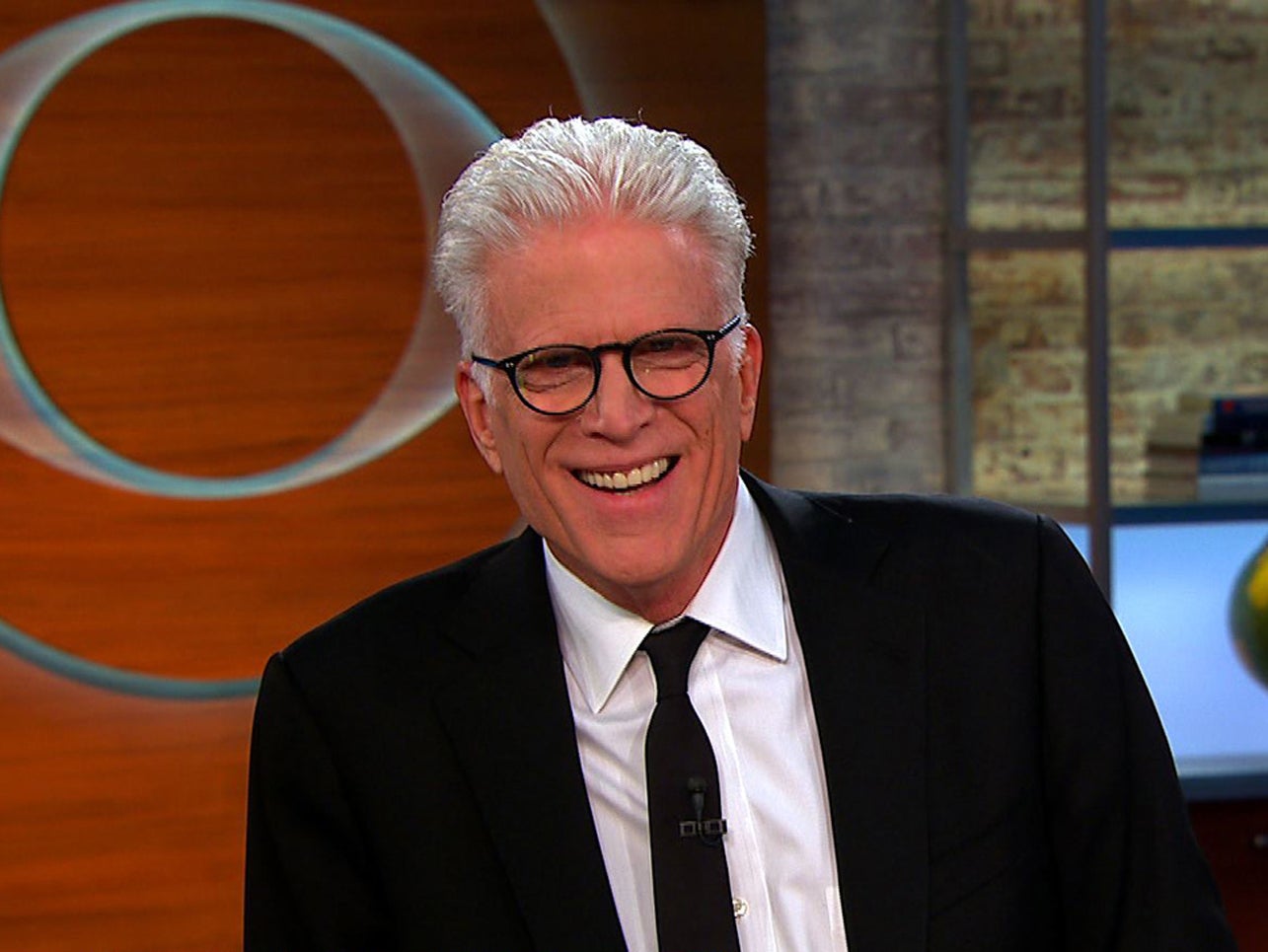 Ted Danson: Wife, Mary Steenburgen, gave Bill Clinton a "noogie" in Oval Office
(CBS News) The 300th episode of the hit CBS show "CSI" airs on Wednesday. Emmy Award-winning actor Ted Danson plays D.B. Russell, a crime scene investigator supervisor for the graveyard shift of the Las Vegas police department.
Marg Helgenberger to return for "CSI" 300th episode
Danson told the "CBS This Morning" co-hosts that reaching this milestone for the show is "astounding."
"I can boast on the show because I'm the new boy," he said. "I've only been there for 50 episodes, but it's pretty rare that a show does 300 episodes and is still the top one or two in the world."
The actor said that the show's success is based in the fact that they do a forensic mystery "so well" and it still has a core group of actors that started with the show.
Danson has had a remarkable career that includes many other long-running television shows including "Cheers" and "Becker." He said that he believes the key to having a hit television program is the writing.
"The writing attracts the good actors and then you get the good directors, but it starts in the writing," he said.
The actor not only credits his industry success to playing Sam Malone on "Cheers," but joked that he looks at all his roles through the eyes of his bartender character.
"I am forever grateful for 'Cheers,'" he said. "It's the reason why I'm sitting here now. Plus I think of everything I do as Sam Malone - Sam Malone sees dead people now, Sam Malone becomes a doctor," he joked.
Former "Cheers" castmates reunite on "CSI"
Danson also spoke about how he and his wife of 18 years, Mary Steenburgen, are close to Bill and Hillary Clinton. Danson said that the friendship between the former president and his wife blossomed when Clinton became governor and Steenburgen won her academy award as they both lived in Little Rock, Ark.
"They were best friends and - I mean - he gave her away at our wedding," said Danson. "It's hard to believe still to me sometimes how close we all are, because it sounds kind of pretentious, but they are best friends - I mean - I watched her give him a 'noogie' in The Oval Office."
For Ted Danson's full interview, watch the video in the player above.
Thanks for reading CBS NEWS.
Create your free account or log in
for more features.