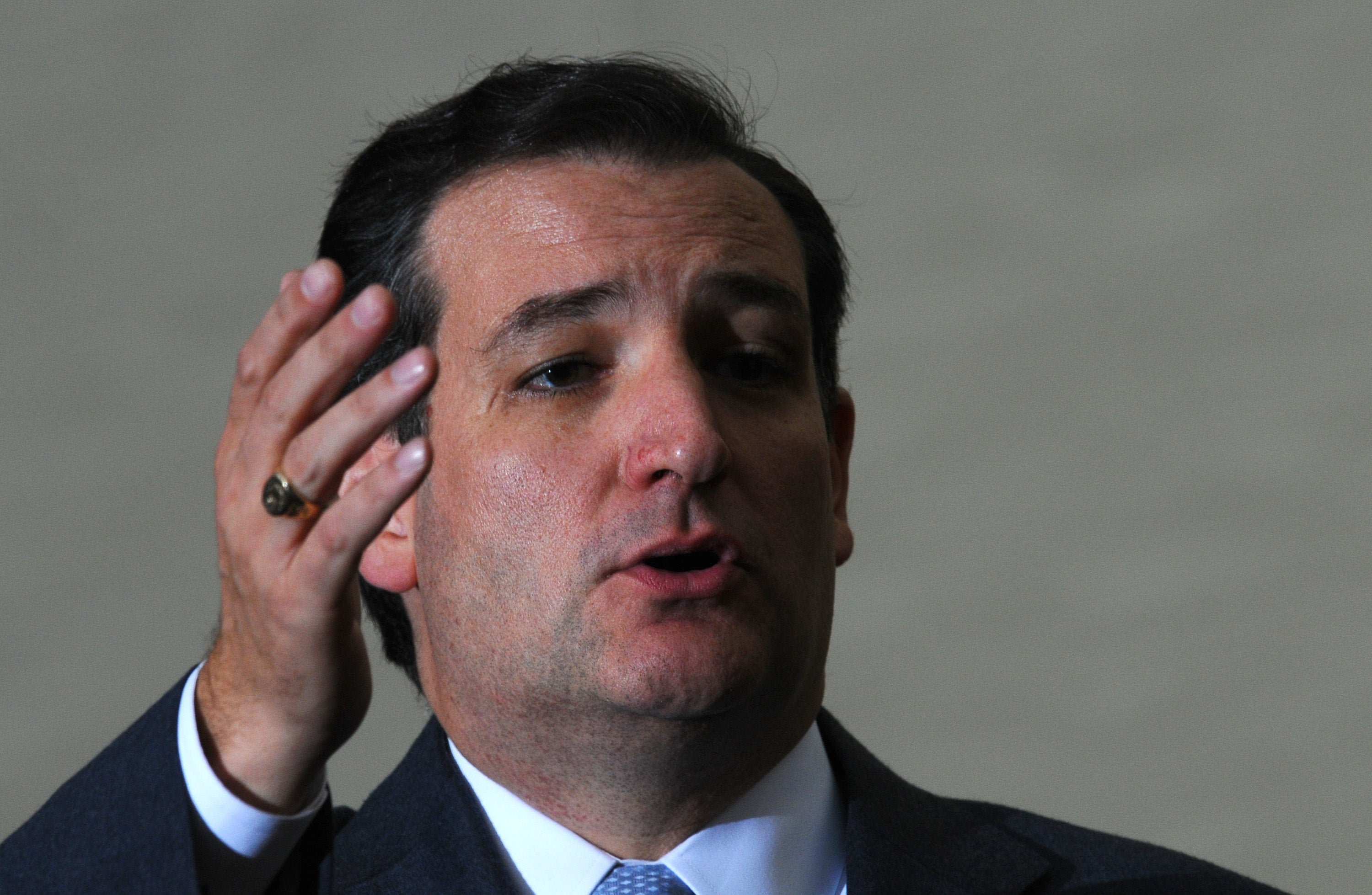 Ted Cruz talks guns, same-sex marriage, Obamacare with Jay Leno
Sen. Ted Cruz, R-Texas, fended off a series of surprisingly solemn questions from comedian Jay Leno on Friday night during an appearance on NBC's "The Tonight Show," reiterating his hard-line opposition to Obamacare and defending his role in creating October's 16-day government shutdown.
Leno dispensed with the levity almost immediately, asking Cruz about reports that his colleagues view the freshman senator as "aggressive, arrogant and abrasive."
"Well, I don't know that you can believe everything you read," Cruz responded. "You know, what I'm trying to do is my job, and occasionally people don't like that."
Cruz again stressed his opposition to the president's health care law, which has been beset by a rocky rollout since Oct. 1, when the law's central website - HealthCare.gov - debuted with a host of glitches that prevented people from comparison-shopping health insurance plans.
Cruz said he's a "big believer in health care reform" - just not of the sort the president is implementing.
"I think we ought to reform health care so it's personal, it's portable, it's affordable. We ought to empower patients rather than government bureaucrats getting between you and your doctor," he explained, saying Obamacare is hurting Texas, the state with the highest percentage of uninsured residents in the nation.
Although Cruz's opposition to Obamacare was credited with foiling a budget deal that would have prevented the government from shutting down in October, he told Leno that he was "not a fan of shutting down the government."
Leno seemed bemused by Cruz's response. "You looked like a big fan from where I was standing," he said.
Cruz also touched on a pair of hot-button social issues that have crowded the headlines throughout 2013, standing by his opposition to same-sex marriage and universal background checks for gun buyers.
"I support marriage between one man and one woman," he said. "But I also think it's a question for the states. Some states have made decisions one way on gay marriage. Some states have made decisions the other way. And that's the great thing about our Constitution, is different states can make different decisions depending on the values of their citizens."
Cruz didn't back down from his stance against universal background checks for gun buyers, a measure that was debated but ultimately voted down by the Senate earlier in 2013.
"Do you target violent criminals, or do you try to take away the constitutional rights of law-abiding citizens?" Cruz asked, touting an alternative bill he offered that would increase the resources devoted to prosecuting gun-law violations.
Cruz also defended his father, Rafael Cruz, who has recently generated controversy by speculating that President Obama was born in Kenya and stating that same-sex marriage and evolution are Marxist tools aimed at undermining traditional Christian values.
"Some folks have decided to try to go after him because they want to take some shots at me," Cruz told Leno. "But I think the critics are better off attacking me. My dad has been my hero my whole life."
Watch some clips from Cruz's appearance on "The Tonight Show" below:
Thanks for reading CBS NEWS.
Create your free account or log in
for more features.