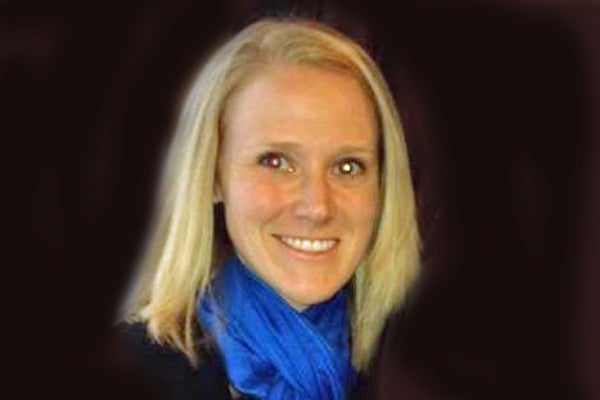 Teacher who tried to stop Washington school shooting credited as hero
MARYSVILLE, Washington -- A high school teacher tried to stop a gunman who opened fire on a crowded lunchroom north of Seattle, killing one girl and badly wounding four other students, authorities said Saturday.
Witnesses identified the shooter as Jaylen Fryberg, 14, a popular Marysville-Pilchuck High School freshman. Fryberg fatally shot himself, according to police, though they didn't identify him by name.
Student Erick Cervantes saw the shootings and identified first-year social studies teacher Megan Silberberger as the woman who intervened, CBS affiliate KIRO in Seattle reported.
"I believe she's actually the real hero. She's the one that intercepted him with the gun. He tried either reloading or tried aiming at her. She tried moving his hand away and he tried shooting and shot himself in the neck," Cervantes told KIRO.
He said the gunshots followed a verbal altercation.
"It started off with an argument, but then I looked back and there was just gunshots and just people falling down," Cervantes recalled. And immediately after the gunshots, the (woman) intervened, he said.
"She heard the gunshots first and she came in running through the door, right next to it," Cervantes said.
Cervantes described the struggle between Silberberger and Fryberg as brief.
"It wasn't (a) wrestle. She just grabbed his arm, and it lasted like two seconds, and I heard another shot."
Randy Davis, the president of the Marysville Education Association, said he taught at the school for 20 years and knows Silberberger as someone who student-taught last year and just started her first semester as a social studies teacher.
Davis described Silberberger as "your classic first-year teacher with high enthusiasm, a lot of passion for what she does."
He told KIRO he felt "sadness that she had to do it," but that he was "very proud of her efforts and her motivations."
Detectives confirmed a school worker attempted to intervene in the attack, but Snohomish County Sheriff's spokeswoman Shari Ireton provided no other details about Silberberger's actions.
Three of the victims had head wounds and were in critical condition Saturday. Two 14-year-old girls were at Providence Everett Medical Center, and were identified by the facility as Shaylee Chucklenaskit and Gia Soriano. Andrew Fryberg, 15, was at Harborview Medical Center in Seattle, a hospital official said.
Another victim, 14-year-old Nate Hatch, was listed in serious condition at Harborview, the hospital said. Family members told KIRO-TV that all three teenage boys are cousins. Two other students were treated at the high school for minor wounds, authorities said.
In a statement Saturday morning, Ireton said that the on-scene investigation at Marysville-Pilchuck High School was finished. A .40-caliber handgun was recovered, which authorities believe was the weapon used in the Friday morning shooting, Ireton said.
Brian Bennett, spokesman for the federal Bureau of Alcohol, Tobacco, Firearms and Explosives in Seattle, said his agency conducted a trace of the firearm and determined "the most recent purchaser of the gun." He said he could not identify that person, adding it would be up to the local police to release that information.
Thanks for reading CBS NEWS.
Create your free account or log in
for more features.