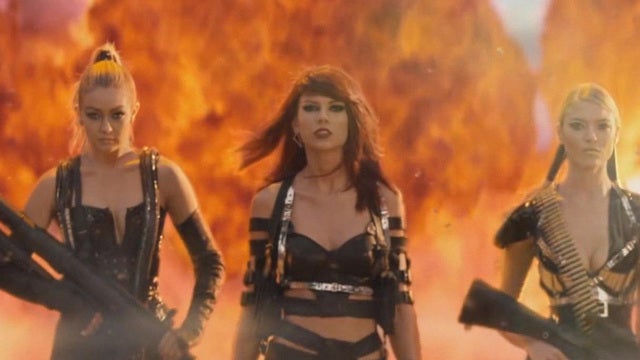 YouTube's "bad blood" with musicians over copyright reform
From Taylor Swift to Paul McCartney, more than 180 artists and record labels are are pushing Congress to reform digital copyright laws. They argue tech companies flourish by using their material, while the money received by artists has plummeted.
In an open letter to Congress, the artists decried today's digital copyright laws for being outdated and failing to protect their interests.
"The existing laws threaten the continued visibility of songwriters and recording artists to survive from the creation of music," the artists wrote.
But YouTube is firing back, saying it's paid billions of dollars to record companies over the years and has secure safeguards in place to protect their copyrighted material. The reason for the "bad blood" with YouTube is because of people who use copyrighted music in unapproved videos they upload.
Enacted in 1998, the Digital Millennium Copyright Act gives services like YouTube a "safe harbor" from copyright infringement liabilities, as long as they act quickly to remove protected content.
But artists say services like YouTube are overprotected, allowing "major tech companies to grow and generate huge profits... while... artists' earnings continue to diminish."
Musician Trent Reznor went even further, saying YouTube is "... built on the backs of free, stolen content."
Irving Azoff -- who has managed artists ranging from the Eagles to Christina Aguilera -- is spearheading the reform effort. He organized the petition calling for reform of the Digital Millennium Copyright Act. The petition has been signed by more than 180 artists, 19 companies, labels and other organizations.
"This is about the future of the business and about the next generations and the next waves of people that are going to try to make a living off of music," Azoff said. "Artists can't afford to play this game we call "whack-a-mole," where you literally have to continually write, take it down, take it down."
YouTube argues it notified record companies when copyrighted music is uploaded and they can order it removed. But it said companies choose to leave more than 95 percent of the unauthorized content online and pocket the licensing fees.
In a statement to CBS News, YouTube said fan uploaded "...accounts for roughly 50 percent of the music industry's YouTube revenue." The company said it's paid-out over $3 billion to the music industry.
Insiders say it's in the interest of both the web and the music industry to find a compromise.
"I believe YouTube absolutely wants this to work. The artists and YouTube alike," said Paul Young of the USC Thornton School of Music. "They want it to work because all the eyeballs are there. And every side wants to see this happen.
Azoff is unimpressed with that $3 billion figure. He told CBS News that U.S. payments in the last year were less than the revenue the industry got from vinyl record sales.
Meanwhile, he said at least two more artists joined his crusade today -- Bruno Mars and Bruce Springsteen.
Thanks for reading CBS NEWS.
Create your free account or log in
for more features.