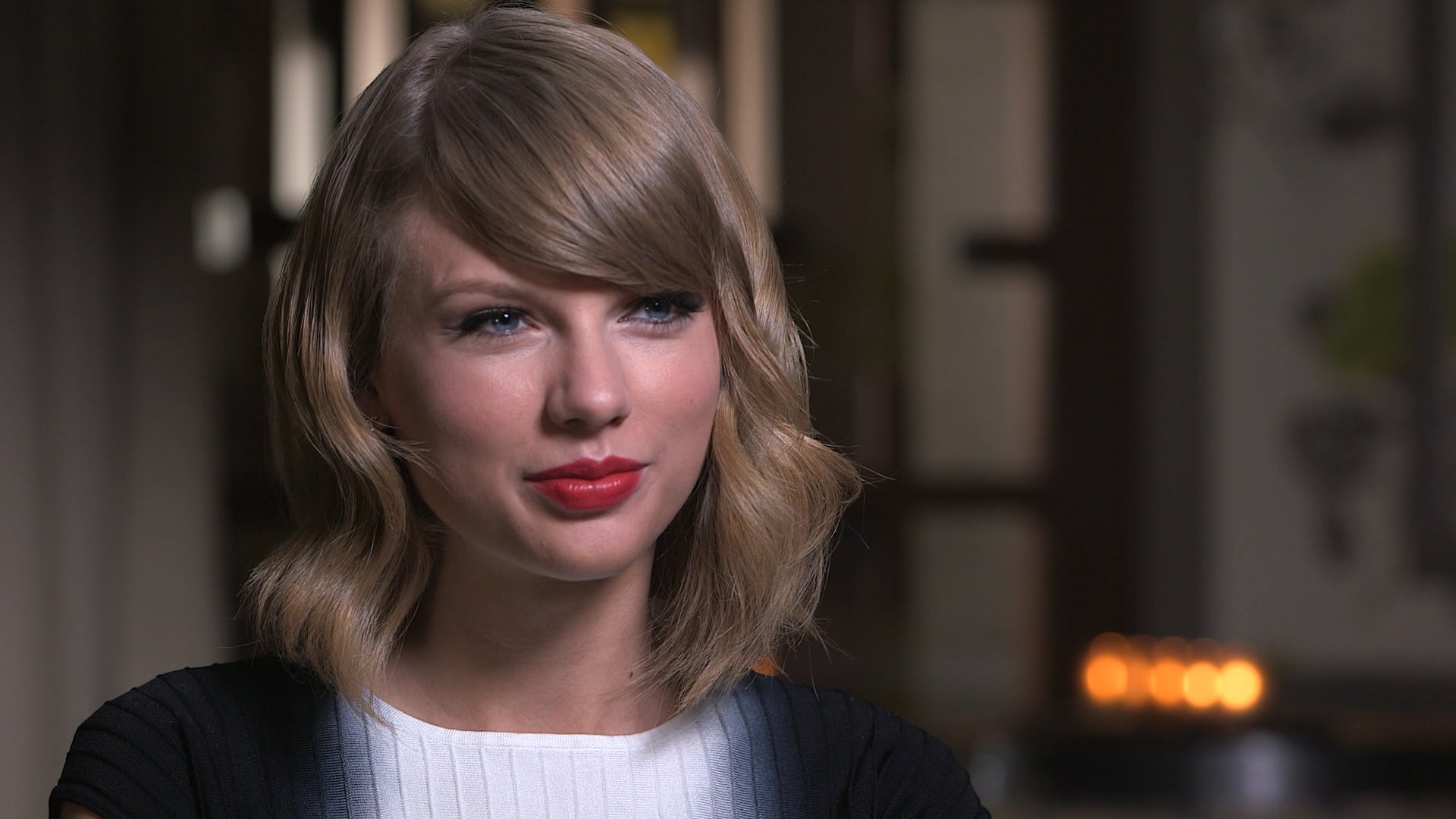 From country to pop, Taylor Swift shakes it off
"1989" is proving to be a great year for Taylor Swift. Her new album is on the way to selling more than a million copies in its first week.
"New" is the theme of the moment for Swift -- new city, New York, new attitude about men and dating and a new sound that's pure pop. She's leaving country behind, and it's different from anything Swift has created so far.
"I think for me it's really important to constantly challenge yourself, and also I think you have to keep people's attention by surprising them ... but as far as my musical direction goes I would always like to keep people on their toes in that regard," Swift said to "CBS This Morning" co-host Gayle King. "I think that's the best way to be exciting."
She said she's not worried about bruising feelings in Nashville.
"I think that on my last album, when the song 'I Knew You Were Trouble' came out and spent seven weeks at number one on the pop charts, that was kind of like a warning flare," Swift said.
She said she doesn't think people were surprised she went toward the pop music genre.
"I think people were surprised that I was honest about it," Swift said.
While those working with Swift suggested she could include a few country songs in the album, Swift was against it.
"It felt like it would be exploiting an entire genre just because I didn't want to ruffle feathers ... A big goal of mine was to make this album very sonically cohesive," Swift said. "So if I were to put a fiddle on a version of 'Shake It Off' and service it to country radio, that would've completely shattered the entire idea I had that this album was going to have its own sound."
Which brings up the question -- what is Swift shaking off? Swift said her favorite aspect of the song "Shake it Off" is that it can mean different things to different people.
"I wanted to make a song that would help people get through their day," Swift said. "All these girls that I talk to online, on Instagram, or on Tumblr, or on Twitter -- the things that they're going through are parallel with the things to what I go through. Just on a different scale. When someone spreads a rumor that isn't true about a girl I'm talking to on Instagram it's the same feeling of humiliation that I get when I'm checking out at the grocery store and I see something untrue written about me on a magazine."
Swift said she handles such situations by laughing at it.
"You start off, and you're very personally offended by it, and you're wounded by it ... and you think it's personal and really... it's honestly a money thing," Swift said.
Her songs often reflect her own life, including her new song, "Blank Space."
"That song started out as a joke. I wrote it from the perspective of, just kind of being very well aware of the things that have said about my personal life in the last couple of years ... so seeing that kind of take place and seeing how much these media sites were just reveling in it, I mean they loved it, just like, 'Look at the slideshow of Taylor's ex-men!' And it was like I'd look at it, you know, and you click on it and it just drives you crazy! I don't even know half of them, and that was one time we went to lunch, and we were friends or whatever."
She said she was irritated by it and then became amused.
"Like if I separate myself from it, it's actually a pretty complex character and she's actually kind of exciting and interesting," Swift said.
Swift is also known for her fashion and street style, especially after she moved to the Big Apple.
"There's something about New York that makes me want to dress up for it, which is this strange, unexplainable thing. But also when you have 20 paparazzi outside your apartment, it kind of makes you take ownership of how you look, and you know it's going to be documented and discussed and debated," Swift said. "And so you just kind of take two extra minutes to match your shoes with your purse, and you're golden."
Before Swift released her album, she had listening parties with her fans where she would bake cookies for them and preview her album.
"Well, it sounds like it doesn't make sense, but it just does in this scenario. Like I love to surprise them ... and in this case it's that I handpicked hundreds of fans for these listening sessions and invited them over because I'm so wildly excited about this album," Swift said. "I needed them to hear it first."
Swift said she has a lot in common with her fans.
In September, Rolling Stone said Swift had "built a fortress around her heart." Swift disagreed.
"I'm protecting my happiness like a fortress," Swift said. "It's a very different thing, and when I tell people how happy I am to be alone and to be living my life on my own terms and to be free and independent and empowered, the first thing they say to me is, 'Oh, don't worry you'll find someone,' and that is so not the point."
For now, she is keeping her girlfriends close.
"A good girlfriend for me is someone who is an individual ... Also none of my friends are going to get mad at me if we don't talk for two weeks," Swift said.
As for a good boyfriend?
"Oh, I haven't figured it out yet," she said.
Thanks for reading CBS NEWS.
Create your free account or log in
for more features.