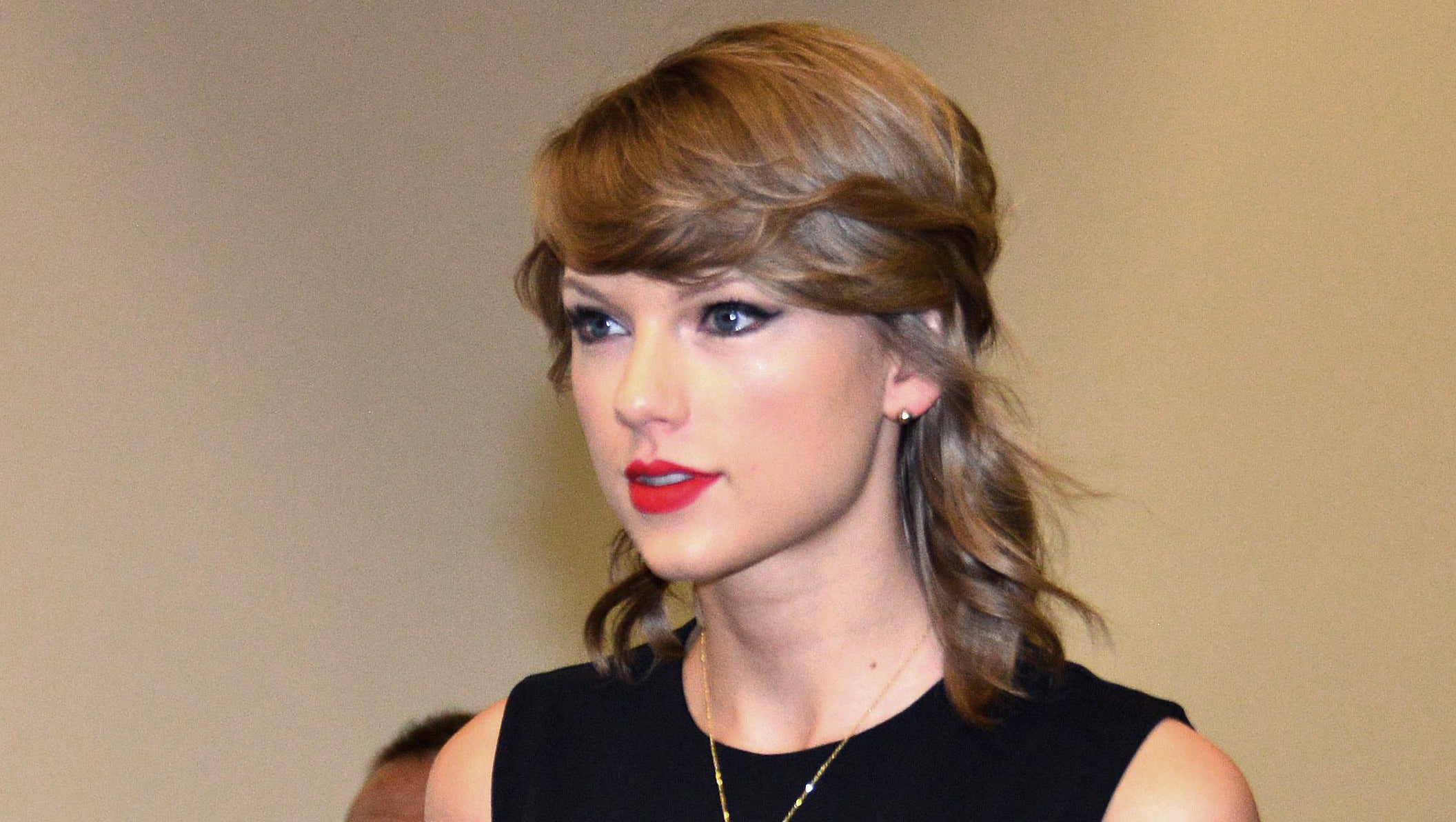 Taylor Swift makes Forbes' Most Powerful Women list
For the first time, Taylor Swift has been named among Forbes' annual list of the 100 Most Powerful Women in the World, landing at No. 64 among dignified company such as Queen Elizabeth II (No. 41), Hilary Clinton (No. 2) and Oprah Winfrey (No. 12).
The 25-year-old pop star is the youngest woman on this year's list. In other recent accomplishments, Swift became the first artist to sell over 3.5 million copies of her album "1989" the same week it was released in 2014, and currently estimated to have a net worth of $200 million. Earlier this month, Swift also topped Maxim's Hot 100 list.
"The bona fide, cross-genre global megastar has not only broken record sales and captivated the world with her fantastically honest lyrics, but she has proven herself as an impressive businesswoman. Late last year, the pop-country singer pulled her entire catalog from Spotify, striking back at the belief that streaming services don't adequately compensate artists," it said in her Forbes profile.
Forbes has previously acknowledged Swift's outstanding achievements by naming her on their World's Most Powerful Celebrities lists in 2010 (No. 12), 2011 (No. 7), 2012 (No. 6) and 2014 ( No. 18) starting when she was only 18 years old.
This year has been my favorite year of my life so far," she said in the June/July issue of Maxim. "I got to make an album exactly the way I wanted to make it. I got to put it out exactly the way that I dreamed of putting it out. Every one of these kinds of whims and ideas came to fruition. The videos -- I'm proud of those, I'm proud of the tour, I'm proud of the way this has all happened. In the midst of all that, this is really nice. It really feels like a wonderful celebration of my favorite year."
Other women from the entertainment world making it to the Most Powerful Women list this year are Angelina Jolie (No. 54), Ellen Degeneres (No. 50), Sofia Vergara (No. 52), Beyonce (No. 21), and China's prominent actress Yao Chen (No. 82).
The world's most powerful woman according to Forbes is Germany's Chancellor Andrea Merkel, followed by Hilary Clinton, and then Melinda Gates taking third place. Go here for more on the 2015 list.
Thanks for reading CBS NEWS.
Create your free account or log in
for more features.