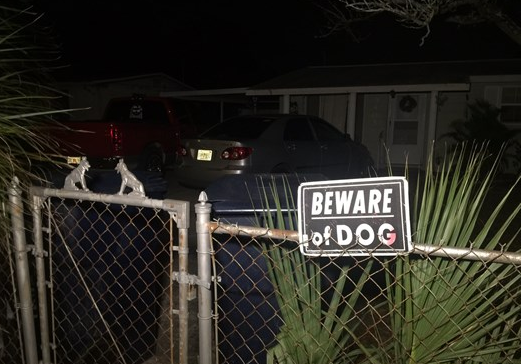 Dog viciously attacks family after woman tried to make it wear a sweater
A dog incensed by a woman's attempt to make it wear a sweater attacked her and two others in Tampa, Florida on Friday, police said.
CBS Tampa affiliate WTSP reports that 52-year-old Brenda Guerrero tried to put a sweater on the dog, a pit bull mix named Scarface, in the backyard of her home -- and the dog attacked her.
It didn't stop there. The woman's husband, Ismael Guerrero, heard screams outside the house and ran out in an effort to pull Scarface off his wife. The dog then started to attack him, too.
The couple's son, 22-year-old Antoine Harris, stabbed the canine in the neck and head -- and the dog attacked Harris, WFTS reported.
The dog got into the family's home, where two children were in a back room. Tampa police called in Animal Control, which tried to tranquilize the dog. Tampa Police Department officers then used a stun gun and bean bag gun to subdue Scarface -- and Animal Control later captured the canine.
The Guerreros went to the hospital and had serious, but not life threatening, injuries.
As for Scarface, it remains unclear what will happen to him, WFTS reported.
Thanks for reading CBS NEWS.
Create your free account or log in
for more features.